General Election Betting: Too early to assume Farage has landed a decisive blow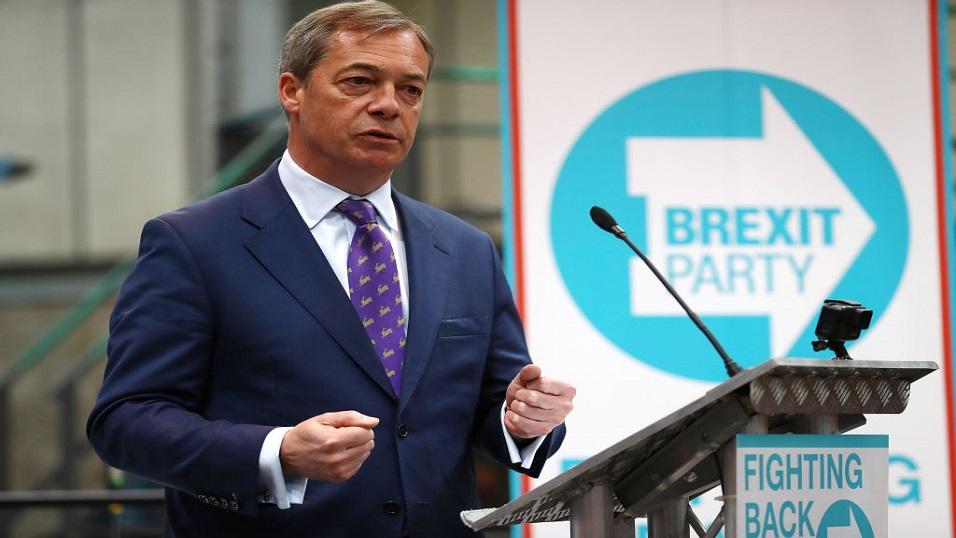 The Brexit Party will not contest the 317 Tory-held seats
Betfair markets are moving firmly towards a Tory majority after Nigel Farage announced his pact with the Tories. Paul Krishnamurty, however, is taking a counter-intuitive approach...
"Any assumption that Brexit would define everyone's vote fell flat in 2017. Politics is about much more...Despite the UKIP vote collapsing everywhere, the Tories advance into Labour's Northern heartlands failed abysmally."
The last five years of madness have seen one political betting upset after another. One month out from the election, outsider backers have another to consider. The Conservatives are available to lay at just 1.071/14 to win Most Seats. Labour are 18.017/1 to back.
The reasons are obvious. They're double-digits behind in the polls and, as Max Liu reported earlier, Nigel Farage has withdrawn the Brexit Party from the 317 seats currently held by the Tories.
Tory majority now rated more than 60% likely
Following that news, betting signals moved markedly in their favour across all lines - an overall majority is now odds-on at 1.625/8. That is built on the assumption that the remnants of a shrinking Brexit Party vote share will switch to the Tories, in order to deliver their priority. It remains to be seen whether that is a reliable assumption or produces a negative counter-effect.
In truth, this hasn't significantly altered my calculations. This possibility, tactical voting or equally a total collapse in the Brexit Party share, was already factored in when backing them to beat the 317.5 seats target at 1.84/5 nine days ago. I reckon the current lines are about right but there is still everything to play for. If anything, this may be a good time to take a counter-intuitive stance.
First, remember what happened in 2017. Polls were similarly bad for Labour at this stage. The opening week of this Tory campaign was just as bad as Theresa May's start. It didn't get any better, Labour took control of the narrative, fuelled by mass rallies and an army of social media activists from their huge base.
Can Labour manifesto spark another surge?
As I recall 2017, the Labour surge only really took off once their manifesto was launched. At the moment, due to their own poor presentation and the opposition's dodgy calculations, Labour's platform sounds like an idealistic wishlist. The official manifesto will narrow it down to a more digestible retail offer. Their policies are generally popular.
New - poll on Corbynomics

% ALL voters who support ...

50% tax on £124k+ = 64%
45% tax on £80k+ = 60%
Renationalise rail = 56%
Rich dont pay fair tax = 56%
Put workers on boards = 54%
Wealth tax = 53%
Nationalise water = 50%
Nationalise gas = 45%

YouGov/Nov 8#ge2019 #r4today

? Matthew Goodwin (@GoodwinMJ) November 11, 2019
Moreover, any assumption that Brexit would define everyone's vote fell flat in 2017. Politics is about much more. Party or ideological affiliation runs deep. Despite the UKIP vote collapsing everywhere, the Tories advance into Labour's Northern heartlands failed abysmally.
Brexit uncertain to transform Northern marginals
Northern Leave-voting marginals such as Keighley (53% Leave) were gained from the Tories. Wakefield (63%) and Great Grimsby (71%), retained. In Darlington, (58%), Jenny Chapman increased her majority and won over 50%. Halifax (59-41), saw a 5% swing from Con-Lab.
I mention those five seats because they may need all of them to win a majority. They are all ranked between seventh and 52nd on the Tory list of Labour targets. Numerous others within that range represent tougher gains. To gain a majority they need a net gain of nine seats and, given likely losses to the SNP and Lib Dems, probably need to gain a minimum of 25 off Labour.
Association with Farage could prove a negative
As I write, the Brexit Party is fielding candidates in all these key Tory target seats although few will be surprised if they make further concessions. However, such a close and public alliance with Farage and by association - as Labour will hammer home - Donald Trump, carries plenty of its own risk. Both figures are toxic and may help clarify the choice on offer.
Listen to what Farage is saying here ↓

A vote for the Brexit Party is a vote for the Tories.@GMB_Unionpic.twitter.com/pF9AoVeo1v

? Laura Smith (@LauraSmithMP) November 11, 2019
We should also be very wary of how much could change, both in terms of sentiment in those key seats and tactical developments. What if Labour policies like scrapping Universal Credit cut through - especially in areas worst hit by austerity? Plenty on the Tory target-list fit that bill.
Could Remainers yet form a tactical alliance?


What if, given the dire maths, Labour and the Lib Dems agree to some kind of limited tactical arrangement? What if Tories stand down in the strongest Brexit Party seats, perhaps in exchange for their standing down in 100-odd more Tory targets? As explained last week, only a small swing in the polls could turn hundreds of seats.
I remain sceptical that the anti-Tory vote can get its act together. Theresa May lost her majority because, for once, the liberal and left vote almost entirely coalesced around Labour. That won't happen again while Corbyn is leader. There is no love lost between Labour and Lib Dem activists so even attempts at a pact will be difficult.
Nevertheless this strong market move feels like the right moment to reverse my previous position on Over 317.5, by laying 340 or more at 2.01/1. If they land anywhere in between, both bets will win.
That total of 340 seats is a high target - more than they've managed since Margaret Thatcher in her pomp. Possible - their ceiling is estimated around 370 - but a big ask and the downside is greater. The Tories may be peaking right now.
Follow Paul on Twitter and check out his website, Political Gambler.

Recommended bets
Lay Conservatives to win 340 or more seats at 2.01/1
Discover the latest articles
Read past articles