UK General Election 2019: Final predictions and seat tallies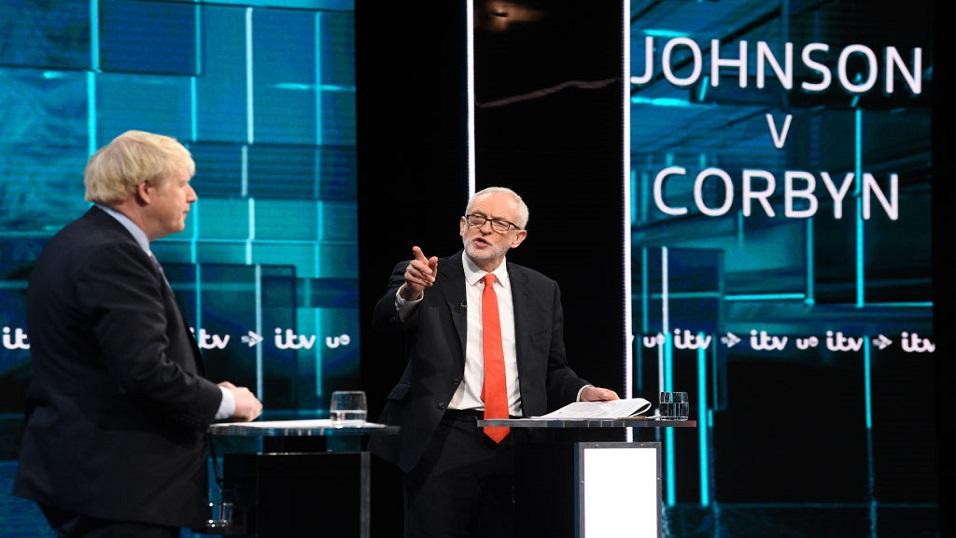 Both Boris Johnson and Jeremy Corbyn have realistic routes to becoming PM
With merely hours left until polls open, Paul Krishnamurty provides his final predictions...
"I consider it far preferable to focus on the individual seats rather than seat lines...a Tory majority involves gaining numerous Labour-held seats at bigger odds."
At this stage of the last general election, we pundits were in unanimous agreement that Theresa May would win a majority. My predictions were very much at the lower end of those estimates yet still proved miles off, as Labour pulled off one of the most remarkable upsets in the history of political betting.
Don't assume a repeat of 2017 dynamics
Do bear that experience in mind but don't assume a repeat of the dynamics behind that upset. No two elections are the same. Conditions change, as do the models and methodology used by pollsters.
This has certainly been an election like no other. The circumstances that brought it about, the December date, the dishonesty and downright, relentless fakery. It has also felt pretty weird from a betting perspective.
The last three general election campaigns were packed with twists and turns. The last two produced massive upsets. This one has been remarkably stable by comparison.
When it was called, I argued a December election would prove ruinous for the fragile coalition of Remainers in parliament. That their vote would split, handing swathes of Labour-held seats to the Conservatives. Once it became clear that Boris Johnson was hoovering up Brexit Party voters, I took the following two positions.
Two new #GE19 bets (both Betfair)

CON Over 317.5 seats @ 1.8
CON Vote Share 40-45% @ 3.75

Both via Betfair

? Political Gambler (@paulmotty) November 2, 2019
Ever since, my expectations have barely shifted. My position is based around the range between 317 and 349, with 326-339 the best result. As explained in the following tweet, it has been possible throughout to hedge between two Betfair markets (and that will remain the case because our markets will stay open even once the polls close).
How to build a good value position about a quite predictable Tory seats tally, using two Betfair markets.

1) Back Conservative Majority 30 units @ 1.36
2) Lay 340 or more Conservatives seats 24 units @ 1.74

Total risk 6 units. If 326-339 seats = 34 units profit#GE19

? Political Gambler (@paulmotty) December 10, 2019
Broad agreement between MRP estimates
The most detailed expert projections fall right within that range. I'm a big fan of the new MRP process - because it focuses on the demographic and regional indicators that seem to explain our changing electorate. The latest three such estimates have the Conservatives winning between 337 and 344. Here's my final predictions for each party's seat total.
CONSERVATIVE 342
LABOUR 219 (includes Speaker)
LIB DEM 20
SNP 45
PLAID CYMRU 4
GREEN 1
INDEPENDENT 1
NORTHERN IRELAND 18
How do I reach that total? Simply by making a prediction in each constituency. The bulk of changes were always likely to occur in LAB-CON marginals, so I've been ranking the 95 most vulnerable to a Tory swing among them. See below how they are graded A-F. Among the toss-ups (E), six Tory gains are highlighted.
Labour-held Conservative Target Seats Ranked
A - Banker Tory gains (7)
Dudley North, Newcastle under Lyme, Barrow and Furness, Derby North, Peniston and Stocksbridge, Bassetlaw, Bishop Auckland.
B - Strong Tory gains (12)
Great Grimsby, Stockton South, Wakefield, Wolverhampton South West, Stoke-on-Trent North, Blackpool South, Wrexham, Bolsover, Bury South, Rother Valley, Peterborough, Colne Valley
C - Tory gains (8)
Darlington, Crewe and Nantwich, Don Valley, Vale of Clwyd, Scunthorpe, Wolverhampton North East, West Bromwich West, Keighley
D - Narrow Tory gains (6)
Birmingham Northfield, Hyndburn, Bolton North East, Workington, Clwyd South, Delyn

E - Toss-up (20)
Lincoln, Stroud, Warwick and Leamington, Warrington South, Ipswich, West Bromwich East, Bury North, Dagenham and Rainham, Gower, Leigh, Alyn and Deeside, Stoke-on-Trent Central, High Peak, Bedford, Dewsbury, Kensington, Gedling, Ashfield, Newport West, Sedgefield
F - Lean Labour (42)
Wirral West, Weaver Vale, Stockton North, Reading East, Halifax, Canterbury, Bridgend, Enfield Southgate, Heywood and Middleton, Blyth Valley, Coventry North-West , Bradford South, Coventry South, Worsley and Eccles, Oldham East and Saddleworth, Lancaster and Fleetwood, Ilford North, Walsall South, Enfield North, Batley and Spen, Birmingham Erdington, Chesterfield, Hartlepool, Hemsworth, Redcar, Warrington North, Wirral South, Bristol North West, Cardiff North, Stalybridge and Hyde, Croydon Central, Battersea, Burnley, Plymouth Sutton and Devenport, Eltham, Harrow West, Portsmouth South, Ellesmere Port and Neston, Sunderland Central, Erith and Thamesmead, Birmingham Edgbaston, City of Chester
Those amount to 39 Tory gains from Labour. I'm predicting two in the other direction - Putney and Chingford and Woodford Green. I'm also giving the Lib Dems seven, SNP five net gains from the Tories and my nap is Independent candidate Claire Wright to take East Devon from them.
Constituency betting preferred to seat lines
How to bet on it? I consider it far preferable to focus on the individual seats rather than seat lines. Backing a Tory majority involves taking short odds-on, about a target that would surely involve gaining numerous Labour-held seats at bigger odds.
Rather than, for example, having £100 on a Conservative majority, split that £100 stake on ten different targets near the top of the above rankings. Ditto rather than taking even money about 340 plus, try ten from the list of gains - many of which are around even money in their own right.
Tories vulnerable to late turnout surge
Remember, it is quite possible that the Conservatives take the bulk of these predicted targets, yet don't win a majority. In dozens of seats they are projected to hold, they are only a couple of percentage points ahead of Labour, SNP or Lib Dem.
Could these projections be way out, as per 2017? Of course. It would merely take a late swing around 2% in either direction to transform the figures. Labour outperformed the polls in 2017 and could do so again given their superior ground game.
My instinct, however, is that they will struggle to get voters out in December. This electorate feels different to 2017. Corbyn generated genuine excitement, prompting a big rise in turnout among 18-44s.
Granted registration among that group has risen since but my anecdotal impression is of disengagement and disillusion. Perhaps more so among Brexiters, as some polls have suggested. However if the older generation has turned out as per usual, especially via postal vote, I reckon the best Labour can hope for is damage limitation. To keep the Tory majority to a small number that might, in fact, not make governing any easier for Boris Johnson.

For more tips and insight on the Election, check out the second Politics...Only Bettor podcast, where Paul joins Betfair trader Joe Lee and The Sun on Sunday's political correspondent Ryan Sabey to discuss all the latest from the campaign trail and the Betfair markets
Follow Paul on Twitter and check out his website, Political Gambler.

Discover the latest articles
Read past articles