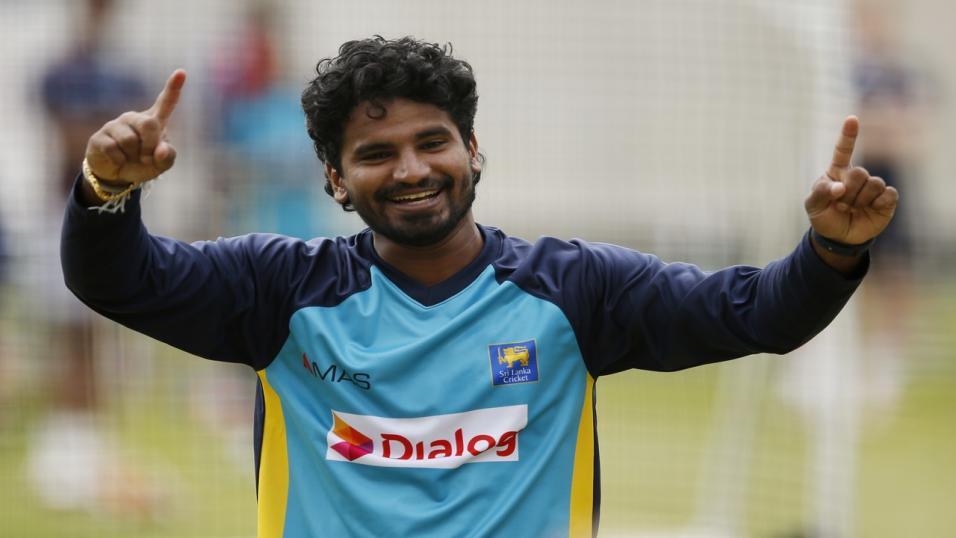 Kusal Perera can be taken on
Ed Hawkins analyses two openers from either side ahead of the second Test at Gros Islet from Thursday...
"Brathwaite, though, relishes his role as West Indies Mr Consistent. He tops the run charts in the last three years, averaging a shade under 40"
In a chaotic and depressing period for West Indies Test cricket, only one man has shown the sort of consistency and aptitude for the physical and psychological battle which suggests all is not lost. Kraigg Brathwaite.
You might not have heard of him. You might have heard of his namesake, Carlos, who has made a lucrative T20 career out of a few slogs over midwicket against Ben Stokes in the final of the World T20 in India three years ago.
It says something about the modern game that it is Carlos's brawn, rather than Kraigg's brains, that gets rewarded. If they were brothers - a common mistake - it would be the perfect sibling rivalry.
Brathwaite, though, relishes his role as West Indies Mr Consistent. He tops the run charts in the last three years, averaging a shade under 40. He is also at No 1 when you filter the last five years, four years and two years. In the last 12 months only Shai Hope has outscored him, by 45.
Overall Brathwaite has a Test average of 41 in that last study period, with no not outs. He has notched one century and four fifties. If there is a criticism, he doesn't reach three figures enough.
For the purpose of this analysis, that doesn't matter. We want to get with him to bust Betfair Sportsbook's over/under first-innings runs quote of 28.5 at 5/6 the pair.
In 45 first-innings Brathwaite has beaten that mark 24 times. By the letter of the value law, then, he should be a smidgen bigger. But we're talking decimal points here.
What pushes the wager over the lune is his record at Gros Islet. Brathwaite has batted there three times in Test cricket and has recorded scores of 63-45-64-4.
If you want a more definitive edge, then the [4.3] on the exchange about Brathwaite top scoring in the first-innings is value. Our numbers having him copping at the rate of a [4.0] chance. You could even argue this latter wager justifies the former.
Perera a short
Brathwaite is not the only reliable batsman on show. Another is Sri Lanka's Kusal Perera, although it's a different form of reliability. Perera is far more scattergun in his run-getting and it is something of a snub for Brathwaite that his runs quite is so close to his.
You can go over or under Perera's runs at 22.5 for 5/6. Despite averaging 28 in Tests, going under each time at the quote would have won you money 11 times so the 5/6 is a bet. In 11 first-innings a short would have won six times, too.
Perera had a disappointing first Test in Port-of-Spain. He managed only 12 runs in the second dig after making a duck in the first. He had shown good form in the warm-up before retiring hurt and there may be a question mark over his fitness.
He will no doubt feel under pressure for runs. Particularly as Angelo Mathwes, the No 4 anchor Sri Lanka so heavily rely on, has left the tour for personal reasons.
For top runscorer backers, this will open up a wager on Dinesh Chandimal, who is the most solid of the tourists' batters. Chandimal is [3.25] with his closest challenger on a plane home. That's not quite the right price for us, though.
Hawk-Eye P-L
2018 - points p-l: -4.76 (35 points staked)
2017 - points p-l: +5.29 (26 points staked)
Recommended bets