Hawk Eye on West Indies v England Second ODI: Be brave and bet against Gayle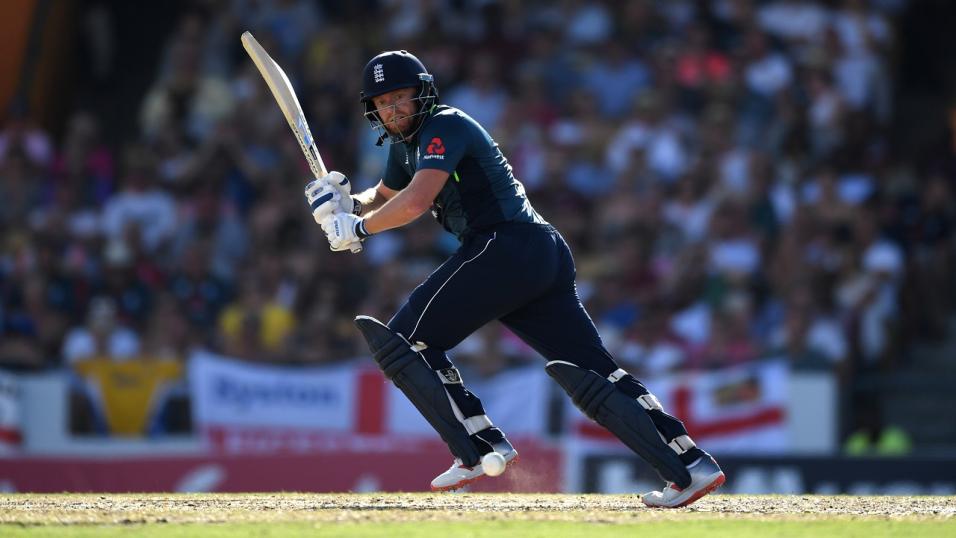 Jonny Bairstow is a bet for top runscorer at 7/2, says Ed
Ed Hawkins asks whether we should all be rushing to bet the Universe Boss in game two at Bridgetown on Friday...
"On career form we rate him at 11/8 to bust the mark. On four-year form it's the same. In home ODI it's…guess what? The same"
West Indies v England
Friday February 22 15.00
Live on Sky Sports Cricket
What do the stats say about Gayle's chances?
What a difference 50 overs makes. At the start of West Indies's first dig at Bridgetown there was an expectant, nervous hush. Did Chris Gayle still have what it takes, at the age of 39, to be one of the most destructive openers in the world game?
After a few overs it appeared not. Folks were squirming uncomfortably in their seats as the veteran struggled to lay bat on ball and run between the wickets with about as much vim as someone twice his age. It was beginning to get embarrassing. Jason Roy was the scourge everyone when he put a catch down off the old man on nine. For mercy's sake, Gayle should have been back in the hutch.
But then Gayle clicked. Off his 33rd ball, he hit Moeen Ali into space and he didn't look back. Another 11 were carved from his thick bat. Gayle went on to a century at a strike rate of 104 and to take top runscorer honours.
The inclination will be to back Gayle again, as discussed in the match preview. But we're not fooled. Safety is in numbers and the Universe Boss must be swerved at a prohibitive 13/5 with Betfair Sportsbook. On four-year form, Gayle is far more like a 3/1 shot with five wins in 21 outings.
Indeed, we're inclined to get against him on the runs quotes because of that dodgy start. Of course, we cannot bet on that alone. We need to check what the numbers say about his chances of going under 30.5 at 10/11.
On career form we rate him at 11/8 to bust the mark. On four-year form it's the same. In home ODI it's...guess what? The same. So from those filters we can see little justification for the quote.
And yet we know that this Kensington Oval wicket is likely to be a belter. And this is the problem. Gayle has beaten the mark seven times in 11 outings at the venue. It would not be in the least surprising if he made it eight.
Bet Bairstow again
We will take that risk, though. The weight of numbers are in our favour (and by a decent chunk). It also has to be said that Gayle is surely the most one-dimensional international currently playing. He can do one thing: clear his front leg and hit in the arc.
That's great once he finds his rhythm but for a man who seemingly has so few scoring options it is probably a smart decision to be calling it a day after the World Cup. He rarely hits the ball on the ground and twos and threes - the lifeblood of a true quality player in this era - are his equivalent of kryptonite to Superman.
In the downtime England should have come up with a more effective gameplan. If they starve him of width and go back of a length, he should be stifled. They will also fancy their chances of running him out early on.
But where does that leave top Windies bat? Curiously, Shai Hope, who we are quite keen to get with because he is such a class act, is put in the shade by Gayle. In the last two years with Gayle in the team he has only two top-bat efforts to his name in 16 attempts. This is in contrast to his standing at the top of the run charts in the last two years. Sportsbook's 9/2 is absolutely right.
The true value is Jason Holder. On two-year form he is a 4/1 poke. So the 16s screams 'bet'. The state of pitch, though, makes it highly unlikely he will get the crease time. For game three, however, expect him to be recommended.
For England, we will steam into Jonny Bairstow. We reckoned the 10/3 was value for game one given his hit rate so the 7/2 has to be taken. Stokes is a shot at 7s but, like Holder, the men up front really should get the job done.
Hawk-Eye P-L
2019 - points p-l: +18.77 (30 points staked)
2018 - points p-l: +9.86 (89 points staked)
2017 - points p-l: +5.29 (26 points staked)
Discover the latest articles
Read past articles