UK General Election Constituency Betting: Ten Tory seats in Lib Dems sights if they have a good election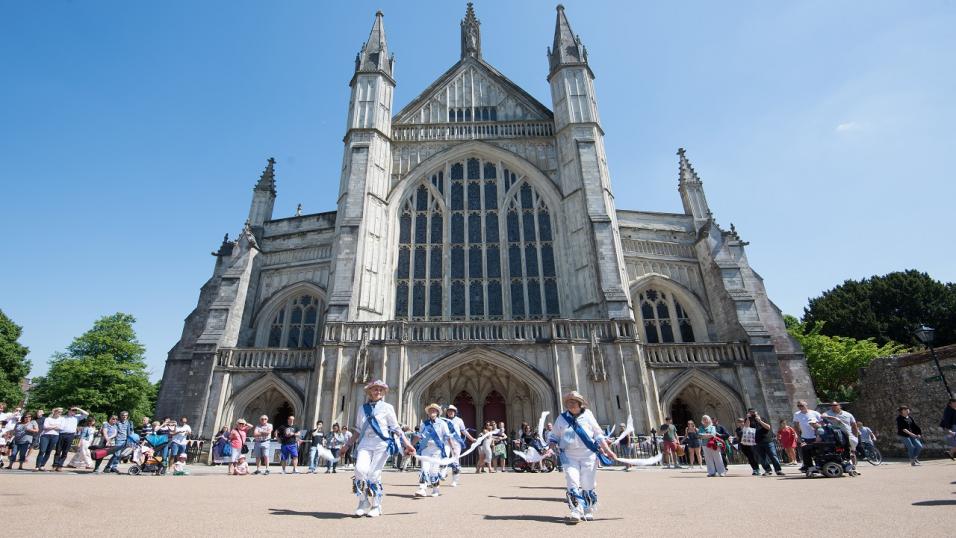 Paul is backing the Lib Dems to win in Winchester
The Lib Dems have high hopes of gains against the Tories. Check out Paul Krishnamurty's analysis of their chances among those target seats ranked 11-20 by size of majority...
"If the Lib Dems don't take Winchester, it will be a bad night."
Cornwall North
Click here for latest live odds
Although relatively high on the Lib Dem target list, this is another Cornwall seat that will be very hard to pick up. The constituency voted 60% in favour of Leave in 2016 and the Tory majority is more than the entire Labour vote. Moreover, they will have to do without former MP Dan Rogerson, who surely built up a personal vote when serving as MP from 2005 to 2015.
Winchester
Click here for latest live odds
If the Lib Dems don't take Winchester, it will be a bad night. This was a seat they held comfortably during the New Labour years and only lost narrowly despite a humiliating scandal engulfing their MP, Mark Oaten. Although the Tories have won it twice comfortably since, they suffered a 6.5% swing against them in 2017 in the wake of the referendum. This wealthy, highly educated constituency is one of the strongest pro-Remain areas (60%) outside of London.
Brecon and Radnorshire
Click here for latest live odds
This Welsh seat voted 52-48 for Leave in 2016 and should be a good indicator of wider trends and battles concerning the Lib Dems and Tories. The challengers took it in a by-election at the height of Theresa May's troubles, compounded by local Tory MP Chris Davies being embroiled in an expenses scandal. Given the Brexit Party took 10% on that occasion, 39% was a decent return for the Tories and they must therefore start favourite.
Thornbury and Yate
Click here for latest live odds
Another 52-48 Leave constituency and therefore something of a bellweather. The Lib Dems held this until 2015 but their success may have owed more to the popularity of a hardworking local MP than party. Steve Webb served as a minister during the coalition and performed respectably with 37% in 2015, amidst a terrible national performance. With a different candidate in 2017, they suffered a negative 10% swing against the Tories.
Sutton and Cheam
Click here for latest live odds
Another stronghold back in the Lib Dem heyday, before the coalition years destroyed their brand. Numerically, regaining Sutton and Cheam against an incumbent Tory MP who significantly increased his majority to nearly 13,000 second time around, looks a very tough ask. There are fewer than 11,000 Labour voters to squeeze and this is a 51% Leave seat. On the plus side, the Lib Dems have always been strong in West London.
Eastleigh
Click here for latest live odds
Historians will remember Eastleigh for a famous by-election that marked a key moment on the road to Brexit. Previously it had been a real Lib Dem stronghold, especially at council level and they managed to hang on in 2013, thanks to a UKIP surge and terrible Tory campaign. However as that right-wing challenge declined, Mims Davies duly took seat in 2015 and extended his majority in 2017. In the referendum, 54% voted Leave.
Yeovil
Click here for latest live odds
Another seat in Southern England that truly reflects the collapse of Lib Dem support over the past decade. David Laws enjoyed a majority of over 13,000 when entering the coalition as a minister. Two elections later in 2017, they trailed by nearly 15,000. Given that this seat voted strongly to Leave the EU (60%), there's no reason to expect anything like that level of turnaround, even if they do make significant progress nationally.
Taunton Deane
Click here for latest live odds
Again, the numbers in this rural Somerset constituency have been transformed since 2010. Jeremy Browne enjoyed a 4,000 majority then, thanks in no small part to tactical Labour support. Since then, the Lib Dem vote has nearly halved while Labour's share has tripled. Consequently Rebecca Pow is over 25% ahead and near-certain to win a third term.
Montgomeryshire
Click here for latest live odds
This rural Welsh constituency started to go wrong for the Lib Dems before their national decline. Lembit Opik suffered a negative 12.5% swing to the Tories in 2010 and there has been a further 12% swing since. There are no positive indicators of a turnaround. Montgomeryshire voted 56% to Leave and is much older than the national average, with 41% aged over 55.
Torbay
Click here for latest live odds
Yet another South-West seat that has gone from Lib Dem stronghold to safe Tory in a decade. Adrian Sanders won four terms from 1997, performed respectably in defeat in 2015, before his successor on the ticket suffered a further negative 10.5% swing last time. 39% of Torbay residents are aged over 55 and they voted strongly to Leave in 2016 (63%). Hard to see anything other than an easy Tory hold.
**
For more tips and insight on the Election, check out the Politics...Only Bettor podcast, where Paul joins Betfair trader Joe Lee and The Sun on Sunday's political correspondent Ryan Sabey to discuss all the latest from the campaign trail and the Betfair markets

Follow Paul on Twitter and check out his website, Political Gambler.
Recommended bets
Back Lib Dems to win Winchester @ 1.738/11
Discover the latest articles
Read past articles