UK General Election Constituency Betting: Ten Labour seats in realistic range for the Tories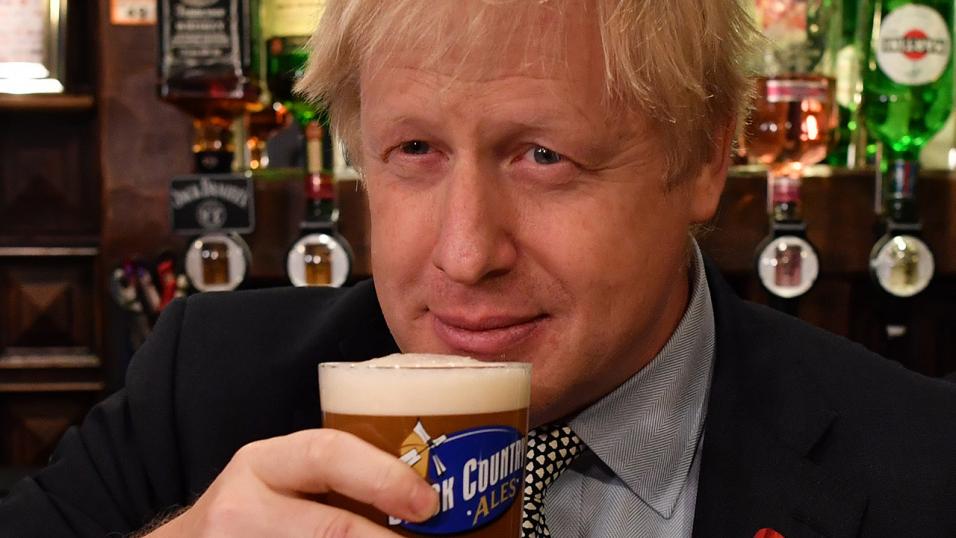 These seats are pivotal in Boris Johnson's bid for a majority
The Tories will likely need more than 20 gains from Labour to win a majority so will be throwing the kitchen sink at the following ten. Paul Krishnamurty weighs their chances...
"If the Tories can better 46% for the third election in a row, they will be mighty hard to beat"
Peterborough
Click here for latest live odds
Peterborough is precisely the sort of seat where Tories are right to worry about the presence of Brexit Party, whose 29% in a by-election earlier this year was mostly achieved at Tory expense. While that enabled Labour to hold the seat despite their previous MP going to prison for perverting the course of justice, their 31% tally on that occasion is well short of what will be required in a seat that voted Leave by a 61/39 margin. Incumbent Lisa Forbes lost the 2015 general election here.
Colne Valley
Click here for latest live odds
Jason McCartney's defeat in 2017 following two comfortable victories was another big surprise - perhaps a consequence of the nature of the constituency. Colne Valley is more Remainer (50%) than most and was a three-way marginal back in 2010. The Lib Dems finished second on that occasion but were squeezed to a paltry 4% last time. A repeat seems unlikely in the current environment without very well co-ordinated tactical voting.
Ipswich
Click here for latest live odds
This was another great win for Labour last time, with Sandy Martin benefiting from a 4.5% swing against the Tories. He's up against it defending a mere 836 majority in a 57% Leave seat but hope springs eternal from the demographics. This population is younger than most with only 27% aged over 55 and only 54% are homeowners. They dominated May's borough council elections and tactical voting to squeeze the Lib Dems seems realistic, given the third party never features here.
Bedford
Click here for latest live odds
Again the demographics offer hope for Labour here, despite a mere 789 majority. Bedford is much younger and ethnically diverse than the national average, which likely explains how Labour performed relatively well even in the defeats of 2010 and 2015. As elsewhere, their chance depends upon avoiding Remainer defections to the Lib Dems, who are strong at council level and won the most seats at May's elections. Hard to call.
Stockton South
Click here for latest live odds
Stockton South is another of those Northern, Leave (62%) seats that swung surprisingly hard for Labour in 2017. Looking at the UKIP effect in the last two elections, it seems they may have been worse affected by their rise and therefore, the Tories may benefit from the Brexit Party standing. Certainly if the Tories can better 46% for the third election in a row, they will be mighty hard to beat.
Warwick and Leamington
Click here for latest live odds
This is anything but a straightforward Tory gain. Brexit appeared to have hurt them badly when Matt Weston took the seat on an 8% swing in 2017. Remain (59%) is very much in the ascendancy and the university vote of paramount importance. In Labour's favour is the fact that the Lib Dems have little pedigree here, making tactical considerations more obvious than elsewhere.
Penistone and Stocksbridge
Click here for latest live odds
Created in 2010, this seat has only ever returned a Labour MP, despite the party losing all three elections. That will probably change. A 6% LAB-CON swing in 2017 completely defied national trends and the Labour MP Angela Smith subsequently defected to ChangeUK. The demographics - 98% white, older and more homeowners than average, lots of commuters - point Tory as does a 61/39 Leave vote in the referendum.
Lincoln
Click here for latest live odds
This tight marginal was known as a national bellweather until Labour bucked the trend by regaining it 2017, boosted no doubt by a large student population - one third of constituents are aged under 35. Former MP Karl McCartney will be hoping that largely Remainer segment split towards the Lib Dems, because overall the seat is pro-Brexit, with 57% voting Leave in 2016. Expect this to be close, contingent on turnout and tactics.
Portsmouth South
Click here for latest live odds
This is one of the least predictable constituencies and a genuine three-way marginal. It elected a Lib Dem in 2010, Tory in 2015 and Labour last time as Stephen Morgan won on a 9% swing against the Tories. 38% are under 35, while only 44% are homeowners. That combination makes life hard for the Tories, despite a 52% Leave vote. A recent Yougov poll showed the Lib Dems ahead on 30%, with all three parties within 6%.
Warrington South
Click here for latest live odds
Another very hard to call marginal. Labour lead by 2,500 having overturned a similar deficit in 2017. Both results, however, came after the Lib Dems had collapsed post-coalition from 27% to 5%. The extent to which Jo Swinson's party revive, as they are nationally, will therefore play a profound role. This North-West region is not the most fertile for the Tories and this seat less Brexity than most, producing a narrow win 51/49 for Leave.
Follow Paul on Twitter and check out his website, Political Gambler.
Recommended bets
Back Conservatives to win Penistone and Stocksbridge @ 1.674/6 (if available)
Back Conservatives to win Stockton South @ 1.758/11
Back Labour to win Ipswich @ 3.55/2
Back Lib Dems to win Portsmouth South @ 2.77/4
Discover the latest articles
Read past articles