General Election 2017: Five takeaways from the local elections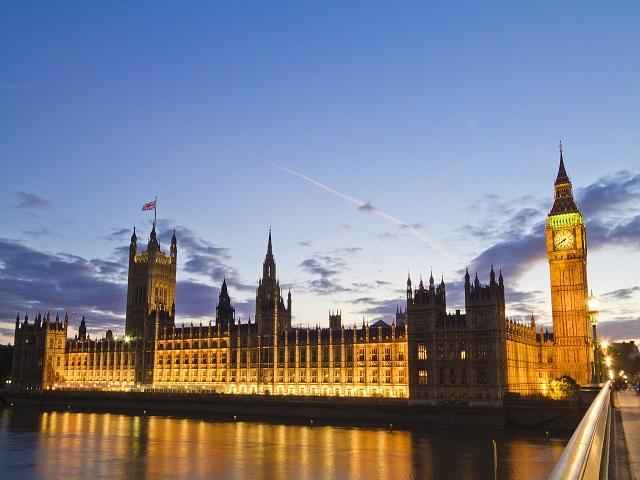 Markets imply Theresa May could surpass Margaret Thatcher's post-WW2 record majority
After a significant set of local elections across the country, Paul Krishnamurty analyses the details of a huge Tory victory and the implications for next month's General Election...
"The extreme disparity in popularity and perceived leadership qualities between May and Corbyn are well-known but the fundamental reason for current trends is the demise of UKIP...Their votes mostly switched to the Tories."
1) Theresa May is heading for a record-breaking win

Even before Thursday's local elections, few could honestly envisage anything other than a Conservative majority. After confirmation of their 558 gains - a remarkable tally for a party governing alone - the only realistic question involves the scale. The new favourite on Betfair's Size of Conservative Majority market is 150-174 and they've been backed down to around even money to reach 400 seats.

Either target would be a post-WW2 record for a Tory government - beating Margaret Thatcher's 397 seats from 1983. However these market trends differ significantly from much of the early analysis. Sky News projected a majority of just 48 from these results and the sainted John Curtice talked of even slightly lower.
Sky News projects the PM would win a Commons majority of 48 in #GE2017 based on a study of local election results https://t.co/jlO3KAHAon

? Sky News (@SkyNews) May 5, 2017

Why the difference? Bettors are predicting that the current opinion polls showing the Tories getting close to 50% are a superior guide than the 38% they were projected to have won on Thursday. The question in a General Election is different - who runs the country, not who runs the council - and turnout much higher. Normally one would expect the opposition to be gaining hundreds of seats at this stage. Labour losing 320 is an ominous signal and they would secretly be delighted with a Tory majority under 50.
2) UKIP's rise and fall fundamentally realigned politics

The extreme disparity in popularity and perceived leadership qualities between May and Corbyn are well-known but the fundamental reason for current trends is the demise of UKIP - who lost all but one of their 115 council seats. The right-wing insurgency seems to have run it's course now their core goal of leaving the EU has been delivered. Their votes mostly switched to the Tories. If that trend is repeated on June 8th, it will hand them dozens of previously safe Labour seats.

UKIP changed the argument, the Conservative Party and consequently the nature of constituency battles across England. There's been much talk of UKIP stealing Labour votes in the North and Midlands but, in fact, they took more from the Tories and hoovered up anti-Labour sentiment in uncompetitive constituencies that their rivals had given up on. May's transformation into a hard Brexiteer won back many a Eurosceptic ex-Tory and made her party relevant again in seats they hadn't been since the 1980s.
3) A Lib Dems resurgence is not materialising

While the Labour and UKIP collapses were relatively predictable, the Lib Dem performance was arguably as disappointing. Academic projections had them winning dozens of seats but they actually lost 37. This, in seats where they'd taken a historic beating in 2013, when toxified by coalition. Recent attempts to rebrand as the Remain Party are yet to yield dividends.

In fairness, the seats in play weren't a good set for that strategy but that emphasises the problem. Sure it *might* pay off in some London or wealthy southern Remain seats, but it is toxic elsewhere. The South West - historically their most fertile territory - is not turning yellow. A 7% rise in their 2013 vote share is nowhere near good enough to expect a meaningful comeback on June 8th. They are now odds-against at [2.1] to win Over 18.5 Seats, from just [1.22] a week or so ago.
4) Labour remain popular in the cities and won't be wiped out

Nevertheless, there were crumbs of comfort for Labour. Andy Burnham and Steve Rotheram won the Greater Manchester and Liverpool City mayoralties with 64.3 and 59.3% of the vote respectively. They surpassed expectations in Wales - notably Cardiff, Newport and Swansea - home to seven vulnerable, marginal seats.

As I wrote previously, Labour retain a resilient core, particularly in inner-cities. They won't be wiped out. If restricting the deficit within 12%, they could even retain 200 seats. More significantly though, they will find themselves miles behind in the marginals they would need to ever gain power in the future. Electoral history suggests it's at least a ten year recovery job.
5) Scottish Tories are thriving in Scotland and the SNP's main rivals

With the result apparently a foregone conclusion - crushing opposition to a hard Brexit in England - this election needs a big question. Scotland provides it, with these results setting the scene. In seat after seat, the choice will boil down to independence-seeking, anti-Brexit Nicola Sturgeon versus hard Brexit, unionist May. It will be hard for anyone else to be heard.

Nobody doubts the former will win more but after winning 164 seats, the Tories will fancy making several gains. It is a remarkable turnaround for a party with a toxic reputation north of the border. As Labour have disintegrated, Ruth Davidson and May have become the defenders of unionism. However without the SNP collapsing, there are only a few realistic targets. Remember, Scotland voted overwhelmingly against Brexit and the SNP have 56 of the 59 seats.

We have a new market on Scottish Conservative Seats, for which the line is Under/Over 7.5. That target is a tall order.

Follow Paul on Twitter and check out his website, Political Gambler.