Everton: The numbers don't vindicate the anti-Kenwright campaign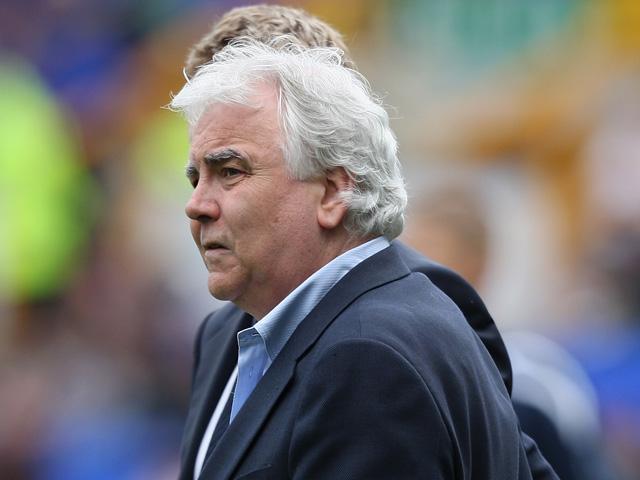 Bill Kenwright's critics have intensified their efforts to pursuade him to leave Everton
After comparing Everton's spending to that of their top-six rivals, Michael Lintorn concludes that the Bill Kenwright criticism is unfair...
"Of the six teams that finished between Everton and the Champions League berths last term, just one have a net-spend dearer than their £46.41 million over the past three windows."
For years, a section of the Everton support have been adamant that Bill Kenwright and his lack of petrodollars have been holding the club back, with the attempts to remove him from power being taken a step further at last weekend's Premier League game at Southampton.
Predictably, the protest selected was the overused banner-flown-overhead right before the supreme 3-0 victory at St Mary's that leaves them in fifth place. The editor of protest-participants School of Science, Joe Jennings, explained the campaign by dismissing Kenwright's performance as chairman as "unacceptable".
Such a conclusion isn't really corroborated by results. The former Coronation Street actor's first full season in the gig was 2000/01. Everton's average finishing position over his 15 completed campaigns is ninth (improving to seventh in the past decade) compared to 13th in the ten before. They have achieved eight top-eight rankings in nine years, as opposed to one in the ten before his takeover.
Transfer market investment is the field that he is most accused of failing the Toffees, but once again - while they obviously don't rival the near unlimited spending might of Manchester City and Chelsea - the sums show them to be more active than almost every side that they are competing with.
In 2013/14, the squad that Kenwright assembled for Roberto Martinez was proven to possess enough quality to deliver a fifth-place finish, pushing Arsenal close for a Champions League spot.
There have been three transfer windows since and - using the figures on the excellent Transfermarkt - Everton's net spend weighs in at £32.16 million, which is soon to be lifted to £46.41 million by the £14.25 million acquisition of Andriy Yarmolenko.
Of the six teams that finished between the Merseysiders and the Champions League berths last term, just one have a net-spend dearer than £46.41 million, that being beloved neighbours Liverpool at £60.15 million. They of course have years of Champions League prize money and the prestige of 18 top-flight titles to cash in on.
By contrast, Southampton have posted a £36.95 million profit in the period, Tottenham have boosted their balance by £17.04 million and Swansea are £5.67 million better off. Spurs are the only of those three having their direction questioned by even a minority of fans.
Stoke, who are seen as one of the most ambitious of the chasing pack, boast a slender outlay of £1.71 million - over 27 times less than the Everton total if Yarmolenko signs - and Crystal Palace's £40.05 million will also be less, which is a surprise given that the Eagles' need to improve what was a Championship roster was far greater.
Everton have the jump on five of the aforementioned six clubs in the Premier League table as well as the transfer market, and are [4.2] to capitalise with their sixth top-six finish in a decade.