Hawk Eye on West Indies v England First Test: It's Roach versus Gabriel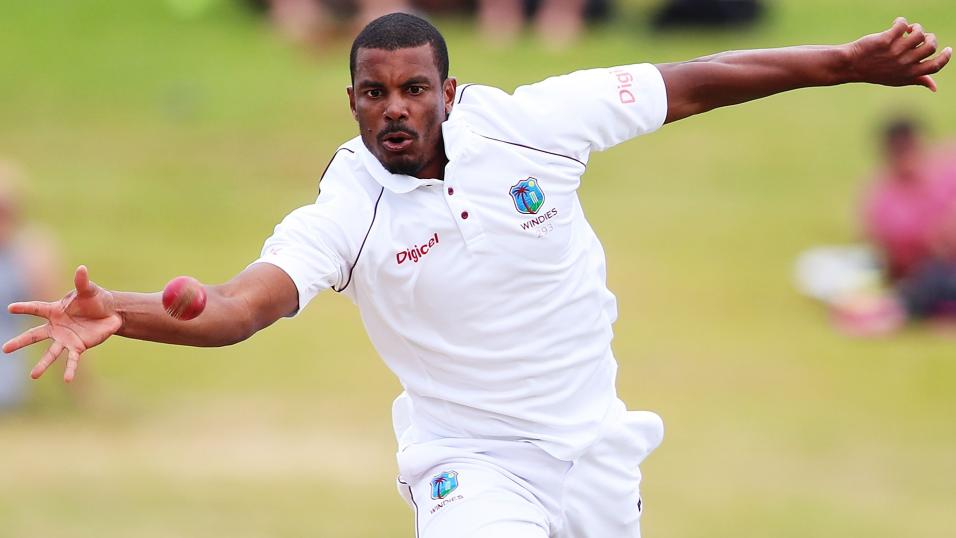 Gabriel is underrated
Ed Hawkins analyses the West Indies top bowler market and says the betting is all wrong for game one in Barabdos from Wednesday...
"Roach, who is the 3/1 favourite, has topped four times (with two ties) in 13. With a record like that, there is nothing unfair about the price"
Windies attack is strong
If West Indies are going to trouble England - and the oddsmakers suggest this is a one-sided series - then the home pacers are going to have to hunt in a pack. They cannot rely on one man to do all the work.
Fortunately West Indies are set up well in this regard. Shannon Gabriel, Kemar Roach and Jason Holder are three hardworking pacemen who know their strengths and weaknesses. The x-factor (in other words the bowler who could blitz or be blitzed) could be Jomel Warrican, a left-arm spinner.
Trying to find a winner for top West Indies bowler in the first-innings, then, could be tricky. We have three pacers who will do similar, consistent jobs and then Warrican, an unknown. Alzarri Joseph and Oshane Thomas might be vying for a final seamer spot.
In short, this is another value-busting market and it should tantalise punters to try to find the winner.
Betfair Sportsbook, however, have tried to make it easier. They have given Gabriel a price boost from 4/1 to a massive 5/1. And we don't need to be asked twice about Gabriel, who we have tipped for top West Indies series wicket-taker because of his strong recent form. Gabriel is rapid and can move the ball both ways at a faster lick than either Roach or Holder.
That extra point is important, though. In the last two years Gabriel has topped twice, with three shared honours, in 17 Tests. This despite being the top wicket-taker in first-innings over the study period with 40.
By contrast Roach, who is the 3/1 favourite, has topped four times (with two ties) in 13. With a record like that, there is nothing unfair about the price. He has 38 wickets in the two-year period. On averages, Roach is managing half a wicket more than Gabriel per first dig.
Hosts of players overrated
If we delve further into the matrix and focus on career records we can see that only one from Roach and Gabriel are value. There is a 0.19 tick edge for Gabriel but Roach's price is out by 0.63. There's not much to choose between the two when we filter first-innings records at Bridgetown. Roach has 12 wickets in five and Gabriel ten in four.
We often say that price is king here. That's because we're not making out one player is bad or the other vastly superior. As we can see, there is little to choose between the two. So plumping for Gabriel makes sense. He should be second jolly here.
Roach is the sort of price you would expect him to be. Gabriel is not. He should not be rated as big as 5/1 and there is no evidence whatsoever for the likes of Thomas, Joseph and Warrican to be ahead of him in the betting. They are all 7/2. Even Holder, who is an admirable cricketer. He has a 12% hit rate over his career.
Warrican, in particular, looks too skinny. As a spinner he is far more likely to come into the game in third- or fourth-innings. He could grow into the series and England will need to be wary after he razed the Lions tour party. But he's not a 7/2 shot in the first-innings of a first Test for us.
Hawk-Eye P-L
2019 - points p-l: +0.65 (12 points staked)
2018 - points p-l: +5.86 (87 points staked)
2017 - points p-l: +5.29 (26 points staked)
Discover the latest articles
Read past articles