Hawk Eye on New Zealand v England Second ODI: Guptill value for honours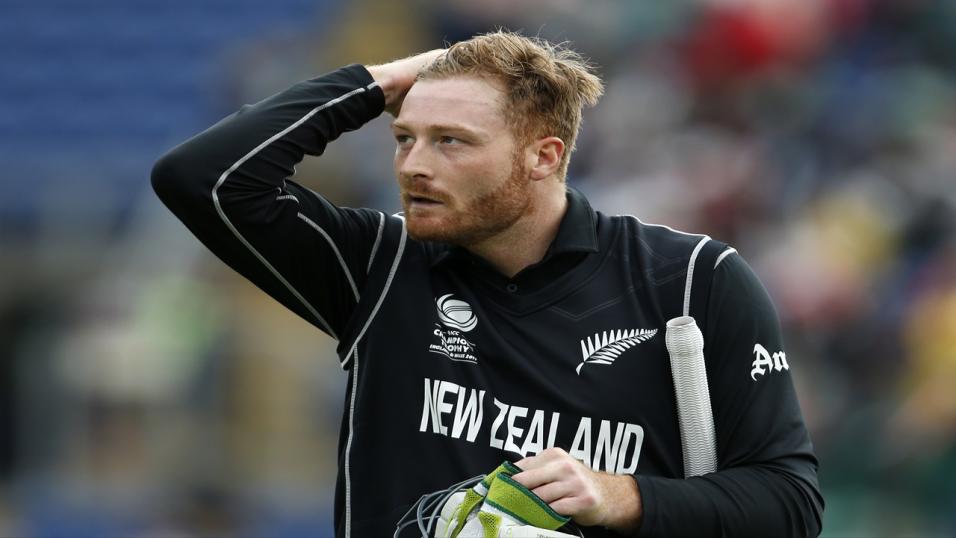 Guptill should go close
Ed Hawkins does some maths to work out whether there will be sixes-a-plenty at the Bay Oval late on Tuesday night and where the top-bat value lies
"Without Williamson in the last five years, Guptill has a strong record. He has 304 runs in nine matches, averaging 33.7"
A small ground?
The Bay Oval in Mount Mauganui is one of the most picturesque grounds in the world. The Pacific flanks one side of the ground and a dormant volcano is at the tip of this popular summer town.
Two of nature's great destructive forces then. And Colin Munro. Munro has smashed two T20 international centuries on this ground - 104 off 53 balls against West Indies this year and 101 off 54 balls last year. The suspicion will be then that this is one of New Zealand's smallest grounds. And that's saying something.
The batting average of 30.9 is fifth highest in New Zealand of venues with more than one game. The strike rate of 82.32 is the sixth highest. Those stats don't quite bear out that belief, then.
Tom Latham, the Kiwi middle-order batsman, has argued that the playing area is one of the biggest. "There's a couple of ways to skin the cat, not all about boundaries and sixes," he said. "We'll have to adapt to that."
Fours and sixes markets then must be treated with caution. New Zealand are 5/4 for most sixes with the Betfair Sportsbook. England are 4/5 and the tie is 8/1. New Zealand average 4.04 sixes per match in the last 12 months in ODI, England average 5.3. That is a pretty hefty edge considering the odds.
There is a complication, though. And a surprising one. Kane Williamson, the Kiwi chief rungetter, is struggling with a back injury. This makes England a better bet than we initially thought. But without him in their XI over the last five years they average 4.95 sixes.
Both teams are 10/11 for most fours. In the last 12 months New Zealand average 23.4 and England 22.8. Without Williamson (with the same criteria), New Zealand average 19.2.
Will Williamson make Munro more or less aggressive? He will probably bat the same way. Which is reckless. In his last 10 ODI innings he has only gone at a strike rate of under 100 once. This makes him for an interesting, if not chaotic, wager option. He might not need to bat for very long at all to cop on the runs quotes.
Sportsbook go 10/11 for over 28.5 runs and 7/4 to score a fifty. He has busted 28.5 six times in those last ten innings and he has three half-centuries. Munro is 8/1 for the man of the match award and 7/2 for top bat.
Guptill to the fore
Before game one we discussed how the choice between Guptill and Williamson was the only conundrum when opting to play the top Kiwi runscorer market. In terms of maths, there was no point looking elsewhere.
Quelle surprise then that, between them, Guptill and Williamson contributed 21 runs. It was Ross Taylor who took honours with a brilliant century.
Williamson, in real terms, was a 2/1 chance so we are not sore about losing a bet when we took 3/1. Guptill's real odds are 5/2.
With Williamson struggling with injury makes this makes the market more open. Currently Williamson is 3/1 and Guptill 16/5.
Even with Williamson in the XI, Guptill may be worth backing then. If we take the bet now and he doesn't play we have a major edge.
Without Williamson in the last five years, Guptill has a strong record. He has 304 runs in nine matches, averaging 33.7 (not outs included as a completed innings). It is Tom Latham and Taylor who are top of those run lists. Latham has 606 in 19 and Taylor 560 in 14.
Latham averages less than Guptill though. Latham's mark is 31.8 and Taylor's is 40. So we are trying to decide between Guptill and Taylor this time.
Ground form suggests Guptill is the wager. He scored a century at the Bay Oval last time out against Sri Lanka. Taylor's odds of 4/1 don't appeal, either. He top scores often enough to make him 11/2.
Hawk-Eye P-L
2018 - points p-l: -4.54 (24 points staked)
2017 - points p-l: +5.29 (26 points staked)
Recommended bets
Discover the latest articles
Read past articles