India v Australia Fifth ODI Betting: Hosts can take it after a scare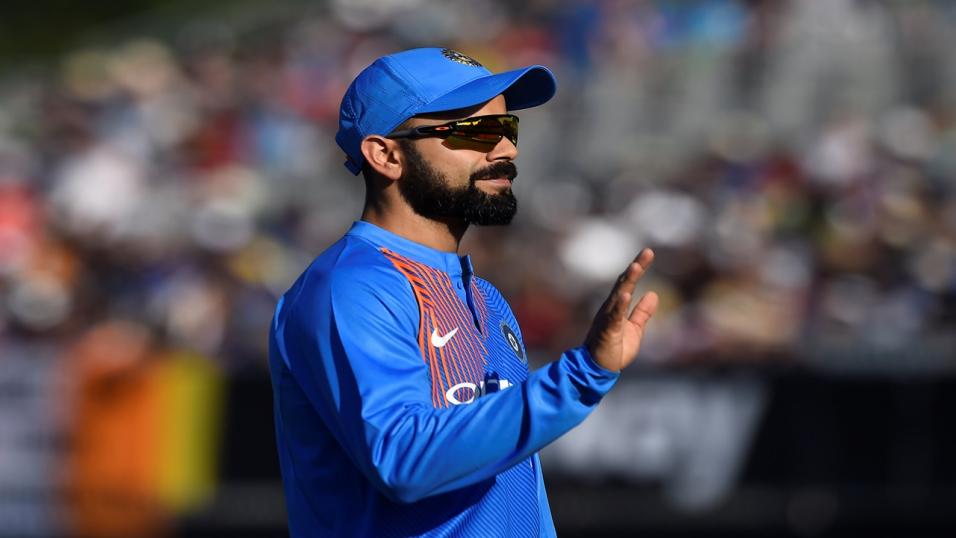 Kohli is suited to the Kotla
Ed Hawkins previews the decider from the Feroz Shah Kotla in Delhi on Wednesday and it could be another thriller...
"The explanation must be that the market can't believe that India will lose three-in-a-row at home. When was the last time that happened?"
India v Australia
Wednesday March 13, 08:00
India humbled
Whoopsie India. Pegged back to 2-2, the second-jollies for the World Cup suddenly don't look so sure of themselves. They have gone missing in the last two matches.
First they failed to chase. Then they failed to defend. And what a failure. With 358 on the board in Chandigarh, Australia smashed their record chase and to a certain extent, the illusion that India are superior to England in terms of multi-faceted performances.
It could be complacency. India have been guilty of that before in the last few months against the Aussies. They shuffled their pack, bringing in KL Rahul and Rish Pant with MS Dhoni and Ambati Rayudu making way. Arguably, though, the XI they fielded looks their strongest.
Jasprit Bumrah and Bhuv Kumar were paired with spin aces Yuz Chahal and Kuldeep Yadav. But no joy. Perhaps India will blame the dew in Mohali but it was certainly eyebrow-raising as to how powerderpuff they were.
Aussies don't need Warner or Smith
At 12 for two, Australia could see the series trophy heading towards the India dressing room. So could everyone else. But a comeback of comebacks was staged by two brilliant innings from Usman Khawaja and Peter Handscomb. Who needs Messrs Warner and Smith, eh?
Khawaja, who is having a sensational time of it, whopped 91 from 99 and Handscomb 117 from 105. How Handscomb, with arms and legs pointing in all manner of directions, manages to score could go down as one of the game's mysteries by the way.
Even when the Aussies were having a wobble with Khawaja and Handscomb back in the hutch at 271 for five, they had the answer. Ashton Turner, for so long the staple of the Perth Scorchers title machine, strode to the wicket and blasted the game out of reach - 84 from 43.
It's no joke. Warner and Smith should not be anywhere near their World Cup starting XI after the team's performances in the last two matches.
Kotla reassuringly fusty
There have been nine day-night matches at the Kotla in the last ten years. It's a five-four split in favour of the chaser. The Kotla often feels like the stadium time forgot. For proof of that look no further the the runmaking. While run rates have been going through the roof everywhere else, the Kotla has been stodgily stuck in the past.
Ignoring West Indies' 300 bust against the Dutch in the 2011 World Cup, 263 is the top first-innings score. That was by India in 2014 against West Indies and it was enough to win the game.
Expect Indian rate to come up
India's price isn't budging. They are resolute in the [1.57] region with the Aussies [2.70]. The explanation must be that the market can't believe that India will lose three-in-a-row at home. When was the last time that happened?
Good question. It was 2009 (I bet you thought we were going to say 'never') against...Australia. It was hardly packed with Aussie greats either: Hauritz, Manou, McKay, Bollinger, White.
The feeling is that India will be shocked into action and knuckle down here. Sticklers for form and historic stereotypes coming to the fore in alien conditions, we suspect the same. Problem is, the price is no good whatsoever.
Instead we'd rather wait and get with India at the [1.90] mark in a chase (they remain nerves over a two-year study period when batting second). At the start of the series we sounded rather desperate when putting forward that hope. Not now.
King Kohli
Kane Williamson, that international worker bee of batting, hit a ton in the last day-nighter on this ground (won by the Kiwis). That tells you a lot about the sort of players who are rewarded. MS Dhoni is the top runscorer there in the last ten years. Noted. Not surprisingly, because he can do it all, Virat Kohli is second on that list. Gautam Gambhir reinforces our point with an average of 44. Given that Kohli is the only bloke in the current top five who seems equipped to switch his game, you wouldn't be called a dunce if you betted him for top India bat at 2/1 (Sportsbook).
Khawaja primed for another top
For Australia Khawaja should be to the fore again. This is not the sort of track where he will feel under pressure to go all guns blazing from the start. So like Kohli the 4/1 appeals. Handscomb gets a 9/2 quotes. He doesn't rely on muscle, either. Shaun Marsh is 7/2 and is overdue not just a score but some actual crease time. He has been disappointing.
Recommended bets
Back India [1.90] in-running batting second