Brexit Betting: Both sides have everything to play for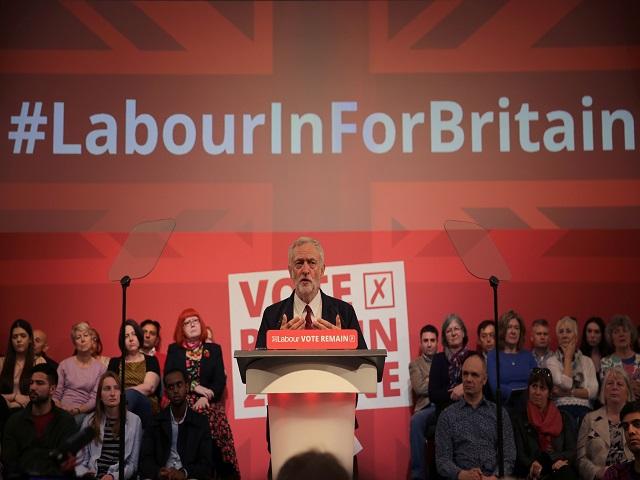 Jeremy Corbyn needs to reiterate Labour's support for Remain
The Remain camp are rattled by increasing support for Leave but bettors still think Britain is staying in the EU. Max Liu reports ahead of the final full week of campaigning...
European Union Membership Referendum - Latest Odds

Britain to stay in the EU 1.454/9 (69%)
Britain to Leave the EU 3.1511/5 (31%)
It's been another decent week for the Leave campaign, with the likes of Boris Johnson and Nigel Farage managing to keep immigration on the agenda. Remain is still the favourite at 1.4640/85 (a 69% chance), with Leave trading at 3.1511/5, but the Outers have the momentum with less than two weeks to go until referendum day on June 23.
Dubious outliers aside, most polls still give Remain a narrow lead, or put the two camps level, but Downing Street is reportedly concerned that support for Leave is surging. Can David Cameron, who's leading the campaign to keep Britain in the European Union, hold off the challenge of the Outers?
Cameron did a decent job when he and Farage answered questions during a televised non-debate on ITV this week. But now the PM wants Labour to play a bigger role. Too much of the referendum campaign, Cameron says, has been dominated by blue on blue psychodrama, by speculation about what he calls "Boris v Dave".
Will getting personal help Remain?
It was entertaining to see Tory MP Amber Rudd slam Boris Johnson during a debate on British membership of the EU. "The only number Boris is interested in is Number 10," said Rudd of the 4.67/2 favourite to be Britain's next PM.
Rudd's attack made for good television but did it do Remain many favours? Likewise, Labour member Eddie Izzard's barracking of Farage on Thursday's Question Time was frustrating for an audience that wanted to hear the panellists discuss the pros and cons of EU membership.
Remain is reportedly planning more attacks on Johnson over the coming days. But is this counter-productive? Many people say they want more facts and less feuding, as they prepare to make their decision about Britain's future, so getting personal might not shore up support for Remain.
Labour can still make the difference
I said several weeks ago that Labour voters could decide this referendum and I still hold that view. So far, though, Comrade Corbyn has failed to heed my call and his passivity when it comes to communicating his party's support for EU membership is disappointing.
Labour MPs were shocked by a recent poll which revealed that half of the party's supporters don't understand their position on the EU. But they still haven't campaigned hard enough for Remain. Wheeling out Tony Blair, who's a guaranteed turn off, won't get across the fact that Labour and the people the party is supposed to represent have nothing to gain from Britain leaving the EU.
Unlike Cameron, who's hamstrung by a party that's supported by legions of Eurosceptics, Corbyn can make a positive case for EU membership. Corbyn claims he has an army of supporters but, if he allows Britain to sleepwalk out of the EU on June 23, Labour voters will never forgive him.
Bettors back higher turn-out as government extends registration deadline
The government's decision to extend the deadline for voter registration should help Remain. Most of those trying to register at the last minute were reportedly under 35 and, while you wouldn't want to rely on their votes, they're more likely to favour Remain than Leave.
You can read an interesting guide here to the groups that could decide the referendum. The conventional wisdom is that the higher the turnout, the better the chance of Britons voting to stay in the EU. I've been tracking Betfair's referendum turnout market for months and note that 70.1-75% has now replaced 60.1-65% as favourite.
As we head into the final full week of campaigning, both camps have reasons to be optimistic. Polls show around 10-15% of voters are undecided and they could make their minds up at the last minute. With everything to play for, Britain staying in the EU is the most likely outcome. But in terms of betting, Vote Leave is the value.
***