Brexit: Remain regains support and Cameron vows to stay on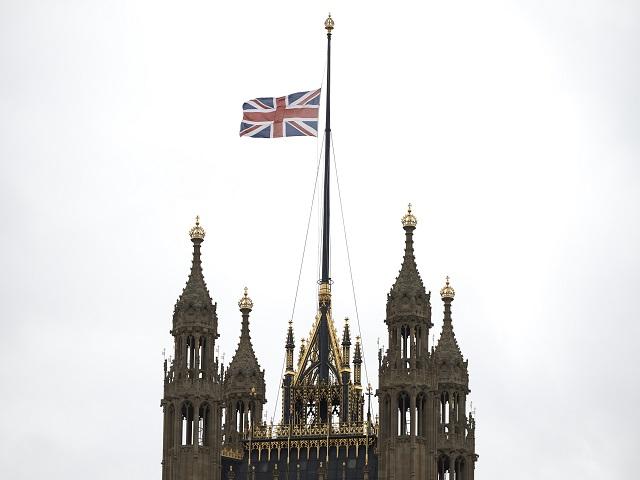 Flags flew at half mast over Parliament this week following the killing of Jo Cox MP
As campaigning resumes ahead of Thursday's referendum, bettors are putting their money on Britain remaining in the European Union, says Max Liu.
Referendum Latest Odds
Britain to remain in the EU 1.374/11 (a 73% chance)
Britain to leave the EU 3.65 (a 27% chance)
The tragic killing of the Labour MP Jo Cox means this has been the most distressing week in UK politics for a very long time. All campaigning ahead of the referendum on Britain's membership of the European Union was rightly suspended and MPs will be recalled to Parliament to pay tribute to their late colleague on Monday. The Conservatives have announced they won't field a candidate when a by-election is held in Cox's West Yorkshire constituency of Batley and Spen.
It remains to be seen whether the Leave and Remain campaigns will adopt a less vitriolic tone as they try to woo voters ahead of this Thursday's referendum. As Britons prepare to make an enormous decision, both sides enter the final days of the contest with a realistic chance of victory. But politicians of all stripes need to make sure they do nothing to create further acrimony during what has already been a divisive campaign.
Better news for Remain
As campaigning resumes today, Remain is attracting support on Betfair at 1.374/11 (a 73% chance), with Leave 3.65. This comes as three new polls bring good news for Remain. Today's Survation poll, which was gathered on Friday and Saturday, shows Remain on 45% with Leave on 42. Opinium have the two sides level while Yougov put Remain ahead by one.
The new polls and market moves indicate a change in momentum, after several weeks when support for leaving the EU appeared to be growing. At the beginning of this week, when ICM put Leave ahead by six, it really looked like the outers were in the ascendancy, especially as the odds on Leave narrowed to 2.56/4.
It's notoriously difficult to persuade people to reject the status quo in referendums. However, one reason why it might be different this time is that significant elements of the British establishment are doing exactly that. On Tuesday, the Sun newspaper declared its support for Brexit. The following day, as Nigel Farage and Bob Geldof were clashing on the Thames, the Spectator magazine - an important indicator of conservative thinking - announced that it too was backing Brexit.
Cameron vows to remain as PM if Britain chooses Brexit
There have been three referendums during David Cameron's six years as Prime Minister. The first was in 2011 and went as Cameron wished, with a comfortable majority rejecting electoral reform. The second, on Scottish independence in 2014, also went Cameron's way but it was far closer than he would have liked.
Cameron was criticised for his complacency in 2014 but he appears to have learned few lessons. A couple of months ago, victory for Remain looked inevitable but, with things tight close to polling day, it's reasonable to wonder if Cameron could have lead a more effective campaign.
At times, the Conservative high-command looks short of ideas. This week, for example, when Leave was riding high in the polls, George Osborne threatened Britons with a post-Brexit austerity budget. As a sign of the divisions in their party, 57 Tory MPs vowed to unite with Labour to block it and effectively end Osborne's chancellorship.
As the referendum build-up has gone on, prominent outers, such as Boris Johnson, Michael Gove and Liam Fox, have looked more and more like a government in waiting. In an interview this weekend, however, Cameron says he plans to continue as PM regardless of the referendum result.
It's difficult - although not impossible - to envisage Cameron staying on in the event of a Brexit and Betfair have opened a tantalising market which combines the referendum result and Cameron's future. Remain/Cameron to stay is 1.548/15 favourite with Leave/Cameron to go 2.166/5. Check out the other combinations and odds because, at this point, anything is possible.
***