Premier League Top Six Betting: Toffees can take advantage of United's poor form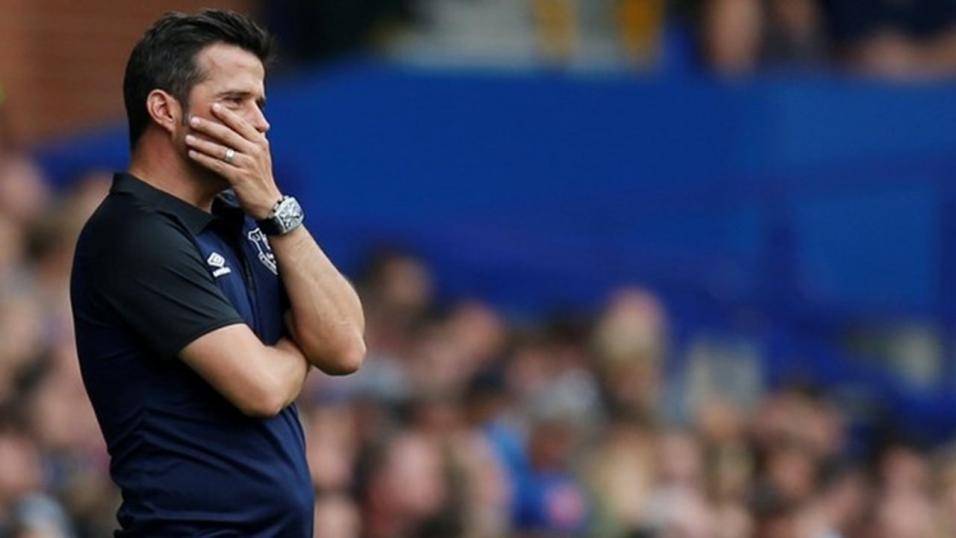 Silva's Everton are a good bet at 8/1 to finish in the top six
With Manchester United struggling for form and potentially set to finish outside of the top six, Alex Keble takes a look at the likely contenders to finish above them in the Premier League...
"United and Mourinho look bereft of ideas, with the manager's tactics – and man-management style - clearly outdated in the Premier League."
Manchester United's comeback victory over Newcastle United at St. James Park might have saved Jose Mourinho's job in the short term, but the crisis engulfing the club is too large for the Portuguese to revive their fortunes. In fact, Man Utd's record of 1.63 points per game is likely to get worse over the coming weeks as they face difficult ties against Chelsea, Everton, Bourenmouth, and Manchester City.
United and Mourinho look bereft of ideas, with the manager's tactics - and man-management style - clearly outdated in the Premier League. It looks increasingly unlikely they can recover enough form for the top four, while excellent starts to the season for Bournemouth, Watford, and Wolverhampton Wanderers means one of these three (or Everton, who are finally coming together under Marco Silva) could pip United to sixth.
Here's a look at the four candidates to rival Mourinho's side for a top six finish in the Premier League:
Although currently two points above Man Utd, Wolves finishing in the top six feels pretty unlikely without some major reinforcements signed in January. The newly promoted club have enjoyed a phenomenal start to the camapaign, thanks largely to the brilliant partnership of Joao Moutinho and Ruben Neves in midfield, but a kind fixture list has exaggerated their impact.
What's more Wolves cannot continue to win like this. They've scored a meagre nine goals in the Premier League so far and conceded just six, reflecting the conservative, organised nature of their football under Nuno Esperito Santo. This consistency, and ground-out results, is partially thanks to Wolves' ability to field the same team week in week out; eventually tiredness, injuries, and suspensions will force Santo to change his line-up.
What's more, their opponents will eventually work out the flaws in the 3-4-3 system and exploit a lack of quality in central defence. Their series of early 1-0 wins will ultimately dry up, leaving Wolves safely in mid-table but no higher. They aren't good value at 3/1.
After a rocky start to life at Goodison Park Marco Silva's attacking tactics are beginning to bear fruit; two straight league wins leaves them just two points behind Man Utd in the table. Everton still need to improve defensively (they've conceded 12 goals, an average of 1.5 per game), which should happen once key players return from injury and the new signings have bedded in, and yet already they look considerably better than under Sam Allardyce.
Their best performance of the season so far came last weekend at Leicester City, the 2-1 victory acting as a template for future performances thanks to Silva's repositioning of his key player: Richarlison. The Brazilian, signed for £50 million in the summer, started up front, using his speed and clever movement to run the channels far more effectively than Chenk Tosun has this season.
The switch also freed up space for Bernard to come in on the left to great effect, setting up the opener with his trickery down that flank. Along with Theo Walcott on the right and Gylfi Sigurdsson back in form (primarily because he is finally back in his best position) Everton now boast a ruthless, dynamic front line.
Lucas Digne is getting better with each game from left-back and Yerry Mina will soon be back from injury to sure up the back line, potentially stabilising the Toffees further. Ordinarily it might be a big ask to break the big six, but with Man Utd struggling, Everton - who clearly possess the seventh most talented squad in the division - stand a decent chance. If Mina hits the ground running they are well worth a bet at 8/1.
Eddie Howe has done a phenomenal job at Bournemouth and yet their early season form is highly unlikely to continue throughout an entire campaign. Howe's team tend to go through bursts of good form and bursts of difficulty; this is merely a purple patch for a club that are benefiting from the consistency in their setup and the relatively low number of players that travelled to the World Cup.
Eventually their rivals will catch up, in terms of fitness and coaching, which should ensure both Everton and Man Utd finish above the Cherries. In fact, harsh critics would point to an easy fixture list as the main reason for Bournemouth's unexpected success, with away trips to Burnley and Chelsea the only remotely difficult games so far this season. They lost 4-0 and 2-0.
Another club benefiting from a stable summer is Watford, who have hit the ground running thanks to the amount of time Javi Gracia spent with his players while others were at the World Cup. The Spaniard's 4-2-2-2 formation is one of the most complex and interesting in the division, but his tactical acumen probably won't be enough to finish as high as sixth.
There isn't much depth at Watford, where an injury to either Etienne Capoue or Abdoulaye Doucoure would seriously derail them. Besides, even if Will Hughes's good form continues and Nathaniel Chalobah gets back to his best Watford lack a goalscoring forward. Their goals tally of 11 in eight matches reflects an issue that should ultimately cost them a place in Europe.
Recommended bets