Premier League Tactical Preview: Why Liverpool & Spurs will drop points this weekend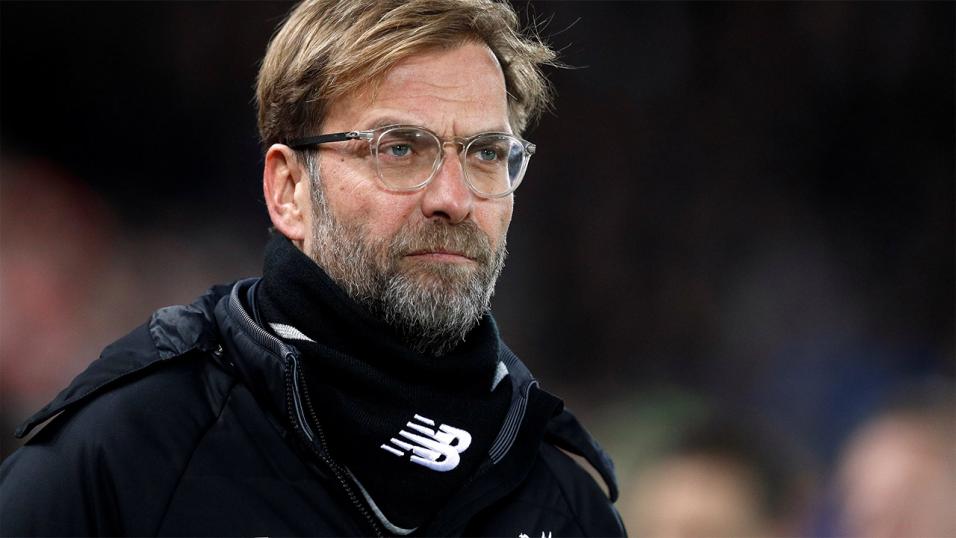 Liverpool's ability to defend set-pieces will be tested by Leicester City
Alex Keble looks at four key tactical battles ahead of the weekend Premier League action and predicts Liverpool and Spurs will lose their 100% records...
"If Leicester can win set-pieces in the Liverpool half then new signing James Maddison, playing superbly since his arrival from Norwich, has the ability to find the head of one of his team-mates."
Maddison's set-pieces will put Liverpool defence under pressure
Leicester City v Liverpool
Saturday, 12:30, Live on Sky Sports Premier League
The main reason Liverpool have kept three consecutive clean sheets in the league is fear: teams are increasingly retreating into a shell against Jurgen Klopp's team, making it very difficult to counter-attack successfully when the ball is won back. It is telling that just five of Crystal Palace's 44 attempted tackles and interceptions in Liverpool's last away game were made inside the Reds' half. Leicester City, despite Jamie Vardy's absence, will be the first club brave enough to confront Liverpool.
Brighton had two good chances from headers in the closing stages last weekend, exposing a potential flaw in the Liverpool setup that hasn't been properly tested yet. Shane Duffy or Pascal Gross could easily have scored, offering hope to Harry Maguire and Jonny Evans that Joe Gomez can be beaten in the air. If Leicester can win set-pieces in the Liverpool half then new signing James Maddison, playing superbly since his arrival from Norwich, has the ability to find the head of one of his team-mates.
This is no doubt the hosts' best chance of scoring - and they may only need to do it once. It took a penalty to break down Palace, who packed the final third with bodies to squeeze space for Sadio Mane and Mohamed Salah. Leicester are equally experienced at staying deep, compressing the lines, and suffocating a top six opponent.
Inside forwards Jota & Costa to overwhelm soft West Ham midfield
West Ham v Wolves
Saturday, 15:00
For the third week running West Ham looked too open, leaving a huge gap between the lines of defence and attack, exposing their slow and under-stocked central midfield to the sharp movements and narrow attacking patterns of their opponents. Arsenal were dominant winners despite their own awkward managerial transition, and so a settled Wolverhampton Wanderers side should easily create chances at the London Stadium.
Manuel Pellegrini wants to play an expansive game but he doesn't have the right personnel. West Ham are pressing sporadically while their forwards don't track back, creating a disjointed system that gives their slow midfielders even less chance of success. Carlos Sanchez, a panic buy towards the end of the window, is barely an upgrade on Mark Noble. The Colombian made two tackles and zero interceptions on a worryingly quiet debut at the Emirates.
Wolves' 3-4-2-1 formation sees Diogo Jota and Helder Costa deployed as inside forwards, the Portuguese pair tucking in to help Ruben Neves and Joao Moutinho bulk out midfield before quickly moving forward to support Raul Jimenez when Wolves have the ball. Jota's and Costa's excellent link-up play in the number ten space should overwhelm Sanchez and Jack Wilshere, leaving the Hammers midfield outnumbered and overwhelmed for the fourth consecutive game.
Roberto Pereyra could make Spurs pay for their narrowness
Watford v Spurs
Sunday, 16:00, Live on Sky Sports Premier League
Tottenham are sometimes a little too narrow in their build-up play, particularly now Lucas Moura is playing as a second striker alongside Harry Kane. Kieran Trippier's crosses from the right are still important but they funnel their attacks primarily through the middle, leaving the wide areas open to counter-attacking opponents. Just as Man Utd almost managed in the first half at Old Trafford, Watford could find success down the Spurs right.
Nine of the 17 chances created by United on Monday night were bunched in the same centre-left zone, where Luke Shaw, Jesse Lingard, and Alexis Sanchez found joy in the absence of a traditional right winger for the visitors. Watford's narrow 4-2-2-2 formation, while being constrictive enough to stunt Spurs' attacks through the centre of the pitch, could be the perfect system for the counter-attack.
Roberto Pereyra has scored three goals in three games so far, excelling as the left-most central midfielder who drifts out to the flank when Watford break. Since Pereyra's direct opponent this weekend will be in central midfield, Spurs may not track his late movement into the left flank - and therefore once again leave too much space for Trippier to cover on the wing. Pereyra could find himself with plenty of room on the centre-left, a position from which he regularly scores.
Pogba to pull the strings against jaded Burnley
Burnley v Manchester United
Sunday, 16:00
Burnley have conceded seven goals in their last two league matches, and the only plausible explanation for their sudden leakiness is the toll of Europa League football. Sean Dyche's side have played a qualifying match before each league game so far this season, a trend that will continue this week when they face Olympiakos at Turf Moor before welcoming Manchester United three days later. Tiredness should swing this one in United's favour.
Dyche's football relies upon ruthless organisation and fastidious concentration, factors that inevitable drop off by 5-10% when legs are tired and the players have considerably less time to prepare on the training field. This explains why Fulham so easily cut them open last weekend, as Jose Mourinho's team should do despite their current problems.
This is the sort of game in which Paul Pogba should flourish. The Frenchman will have greater energy than his midfield counterparts, allowing him to swagger around the pitch pulling the strings. Should United play with the same frantic, chaotic high tempo as they did for the first 45 minutes against Tottenham they will blow Burnley away.