Next Barcelona Manager: Sampaoli and Valverde catch the eye in early betting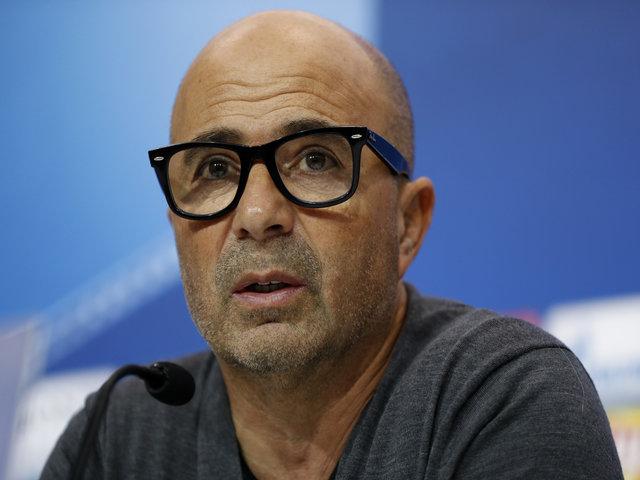 Sevilla manager Jorge Sampaoli is the early favourite
Alex Keble takes a look at the five main contenders to replace Luis Enrique as Barcelona manager, predicting that either Jorge Sampaoli or Ernesto Valverde will take the reins - and both are worth a bet
"Ideally, the board want someone who is both a former player and an attack-minded tactician. No such candidate is currently available. The next Barca manager will be one or the other - tactically aligned or historically connected - but the club's recent managerial history offers us few clues as to which way they will swing."
This is a critical moment for Barcelona. Pep Guardiola's restoration of the Cruyffian identity has dwindled during Luis Enrique's strangely aimless tenure as head coach, and so their next appointment needs to realign the club with its unique tactical identity. It could be as defining as Pep's ascent in 2008.
Ideally, the board want someone who is both a former player and an attack-minded tactician. No such candidate is currently available. The next Barca manager will be one or the other - tactically aligned or historically connected - but the club's recent managerial history offers us few clues as to which way they will swing.
Guardiola's and Tito Vilanova's success, coupled with Gerardo Martino's failure, had taught the Barca board that aesthetic continuity is best achieved by promoting from within. However, Enrique's clumsily successful three-year stint has largely disproved this theory, leaving Barca at an important crossroads.
Their next manager must reinstate a tactical philosophy that aligns with Cruyff's vision, or else Barcelona risk mimicking their arch rivals Real Madrid - a disparate collection of galacticos swinging from one plan to the next. The club's supremacy at the top of world football depends upon a smart choice this summer - not a sentimental one.
We take a look at the five candidates to replace Enrique based on the Betfair market.
Sevilla's Chilean coach is the perfect choice to mould this collection of individuals into a coherent whole, and uses the sort of attacking tactical philosophy that Barcelona's hierarchy crave. But while Jorge Sampaoli's intelligence and respect for the Barca ideology work in his favour, his lack of previous association with the club and relative inexperience are significant stumbling blocks.
Often seen as a more malleable Marco Bielsa during his highly successful tenure as Chile manager, Sampaoli's frantic, mesmerising attacking football has seen Sevilla enter the title race in La Liga. His ruthless attention to detail, coupled with a passionate dressing-room presence not dissimilar to Antonio Conte's, would dramatically reshape Barcelona. They are crying out for a charismatic autocrat with a clear vision for bold attacking football.
However, Sampaoli has a total of just 32 months of club football to his name. The turnaround at Sevilla has been remarkable, but the Barcelona job may have come slightly too early for a man with much to prove at the highest level. This has not traditionally been a concern for incoming Barcelona managers, but only for those who have a longstanding association with the club. It is believed that president Josep Maria Bartomeu would prefer an ex-Barcelona player to take the helm.
In terms of tactics and personality, he is the right man. Back Sampaoli to get the job.
Sampaoli's pros and cons list is the exact reverse of Ronald Koeman's. A vital part of Cruyff's "dream team" as a player, and assistant manager to Louis van Gaal between 1998 and 2000, Koeman has the reputation that Bartomeu craves - but not the tactical idealism.
His methods have shifted distinctly away from the Barcelona model, with both Southampton and Everton playing in a direct and often conservative style. A powerful centre-forward and restrictive defensive shape have become the hallmarks of Koeman's football.
On the other hand, the Dutchman is a thoughtful and highly adaptable tactician; knowing the Barca formula inside out, he might change tack in Catalonia. Both Enrique and Martino were left-field choices that betrayed the romanticism of Bartomeu; as the odds suggest, Koeman is not as unlikely an option as he seems.
Athletic Bilbao's manager is always heavily linked with a move to Barcelona but it has never been this likely to land the job. As a Barca player between 1988 and 1990, this experienced coach is seen as a steady choice by many in Spain.
Having reached the UEFA Cup final with Espanyol in 2007, Valverde enjoyed success at Olympiacos and Valencia before becoming Athletic manager in 2013. His fourth-place finish in 2013/14 remains the club's highest under Valverde, although the team also reached the final of the Copa del Rey the following year.
Currently eighth in la Liga and playing an uninspiring brand of football, there are much better options available to Barca - but then again, they rarely make the obvious decision. Rumour of his appointment has been steadily building for several years and things seem to be aligning for Valverde this time around.
It might not be a sensible move, but with long odds on all the favourites it is worth putting a small saver on Valverde (as well as on Sampaoli).
The Arsenal manager reiterated his desire to remain at the club on Thursday and emphatically denied rumours linking him with the post: "would I be interested in the Barcelona job? No," he said.
However, Arsene Wenger could be swayed should his position in North London become untenable; defeat to Liverpool this weekend might trigger their usual Spring collapse, and failure to finish in the top four this season will probably end his hopes of a new contract.
Of course, this might also dissuade Barcelona from making an approach. It would certainly be strange for Barca to offer the job to a manager without any significant success over the past 12 years or any historical ties with the club.
Barcelona are supposedly interested in talking to Mauricio Pochettino, whose success at rivals Espanyol is both a help and a hindrance to his chances of taking the job. The Tottenham Hotspur manager, whose tactical sophistication needs no introduction, would most likely be very successful at the club.
However, he told the BBC in January that he was "born with a bull in his arm" when asked about the Barca job, a reference to his virtually career-long association with Espanyol. Pochettino spent ten years as a player over two separate spells, before managing the club for three years between 2009 and 2012. It would be a controversial appointment and one that entirely contradicts Barcelona's traditional desire to promote Barcelona loyalists. Even if the approach was made and Spurs accepted it, Pochettino would probably turn down an interview request.

Discover the latest articles
Read past articles