X Factor 2017: Runner-by-runner guide to this year's contestants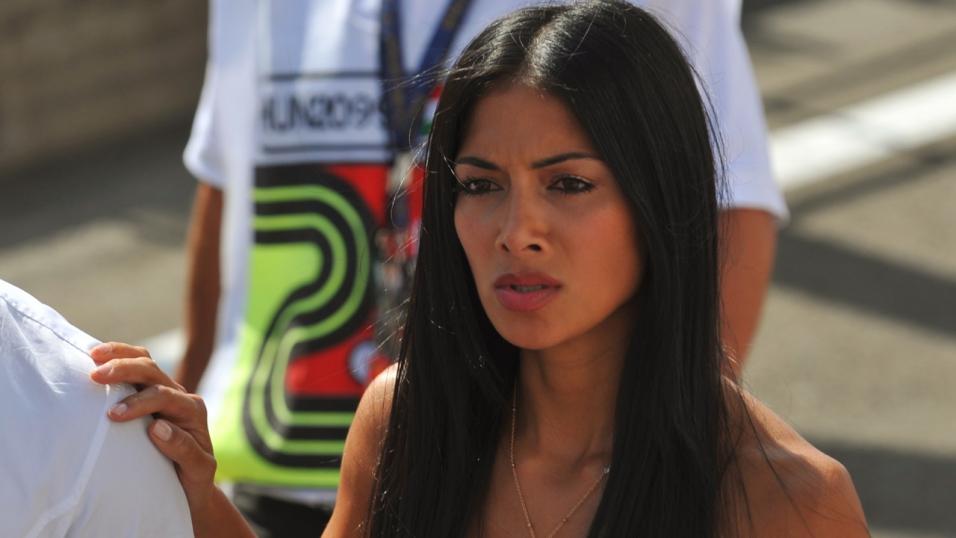 Nicole Scherzinger can expect an early exit with her "dire" Over 28s
The Girls are not as strong as the market thinks, writes Jack Houghton, who thinks that Simon Cowell is playing the best hand with the Groups...
"Tracyleanne Jefford has been described as "raw", which is how I would describe my eardrums after one of her performances..."

Grace Davies 3.7011/4
The whiny, breathy singer who sounds a little like Adele, who had her Judges' Houses audition halted by Sharon Osborne because she was clipping her words. She writes her own songs, will be popular for that, and will play the it's-hard-being-me card well. She's a weak favourite, though, because news that she is already professionally managed, and that she lives with previous X-Factor contender Janet Devlin, will not play well, and she'll struggle to stay interesting trotting out repetitively melancholic ballads.
Rak-Su 6.005/1
Leading the strong Groups category are these four childhood friends from Watford. They have impressed with original songs I'm Feeling You and Knock Knock as they've moved through to the live shows. They are witty, self-deprecating and likeable, and providing they can show some variety as they move through the weeks, they should go far.
Holly Tandy 6.205/1
The 16-year-old is the youngest contestant on this year's show and has shown that she is one of the strongest vocalists throughout. Her issue may be her memorability. She seems down-to-earth and unobtrusively nice enough, but against more charismatic competitors, it would be easy to see her disappearing early through lack of interest.
The Cutkelvins 9.6017/2
Seemingly gone are the days when sibling groups of the likes of Journey South and Same Difference made us squirm uncomfortably; this Lanark trio are "current" (whatever that means) and have impressed the judges throughout. They've seemed to lack polish at times, though, and may struggle on the likeability front, especially when compared to the other acts in their category.
Sean and Conor Price 12.50
A decade ago, these Irish brothers would have been shoo-ins to win the show. One great singer and another who plays the guitar and raps well-enough, the duo exudes warmth and amiability. Their relatively lowly place in the market is perhaps explained by concerns around their relevance. Here's the thing, though, as our Golden Rules explain, what won the show ten years ago is what wins the show now.
Rai-Elle 28.0027/1
Another 16-year-old and another with already strong connections to the professional music industry, having reached the final of a CBBC show, Got What It Takes? She's been grimy and edgy during her auditions so far and is one of the more interesting contestants in terms of a future music career, but she's not especially comfortable or warming to watch, which might not play well with viewers.
Matthew Linnen 38.0037/1
Throaty and heartfelt: think Ray LaMontagne but with a shorter beard. Nicole Scherzinger thinks he's well-fit, so presumably others will too, but he's an uninspiring performer whose looks will only take him so far.
Lloyd Macey 42.0041/1
On first impressions, there's a lot about Macey to dislike: he's far too wholesome-looking; he's just graduated from a musical theatre degree; and he's got a weird smile. However, there's something disquietingly likeable about him, too. In the way that G4 went on to huge success in - and after - the show, I can see Macey stealthily progressing towards the final stages whilst everyone else is concentrating on the "cooler" acts which head the market.
Sam Black 55.0054/1
The nice guy who proposed to his girlfriend at Boot Camp. Got a little boy. Didn't get through to the Six Chair Challenge but got called back into the process by Louis after Anthony Russell withdrew from the process. Sam Black oozes cheese, seen not just in his life, but also in his performances - uncomfortable renditions of 60s' classics accompanied by awkward dancing. He will struggle to survive beyond the early shows.
Spencer Sutherland 70.0069/1
A YouTube sensation (I'm told) in the US, where he's had a record out and appeared on the box. And he's a professional model. He sounds a bit like Steven Tyler from Aerosmith but is not nearly so endearing, which will be his problem: it's hard to see who will be moved to vote for him week-after-week.
Kevin Davy White 75.0074/1
French dude who appeared on their version of The Voice last year (he didn't get through the first round). He plays guitar and has a good voice, but it's all a bit contorted and affected, which won't play well in the live shows.
Tracyleanne Jefford 200.00199/1
Quite how she got through to the live shows is a mystery, but mentor Nicole Scherzinger clearly thought there is entertainment to be had with her. Quite what that entertainment will be is beyond me. Jefford has been described as "raw", which is how I would describe my eardrums after one of her performances.
The Verdict
With voting currently underway, the wildcards are yet to be known, and it's worth remembering that Saara Aalto, runner-up last year, came via the wildcard route. In what looks a weak year, though, it's hard to see which acts that failed to make it through from Judges' Houses can seriously compete for a series win.
If I was forced to pick a winner at this stage, it would likely be Rak-Su at 6.005/1, but I'd also want an outside interest in Sean and Conor Price at 12.50 and Lloyd Macey at 42.0041/1. Given the truncated format of the live shows this series, though, it might be wiser than ever to limit our involvement early on.
What's clear, however, is that Sharon Osborne's Girls category isn't as strong as some seem to think; and Nicole Scherzinger's Over 28s is just dire. Cowell has the strongest hand with the groups, and a small bet on him as the winning mentor at 3.505/2 is a sound way to start our portfolio this year.
I'll be back before this year's final to tell you who's going to win.
*Odds correct at time of writing.
Discover the latest articles