Brexit Latest: Labour's new plans could prove significant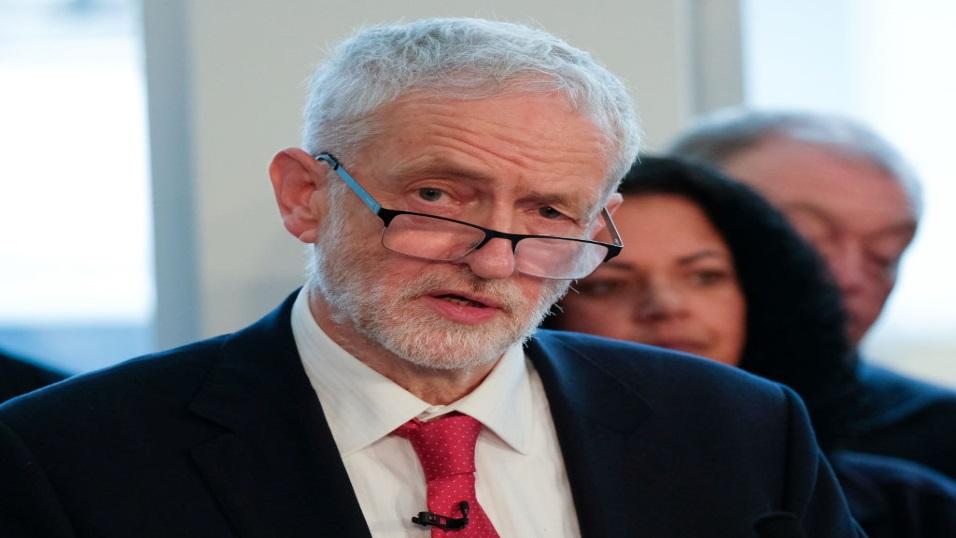 Corbyn's clearer Brexit demands could force Theresa May's hand
As the Brexit clock ticks down, Paul Krishnamurty analyses the latest developments and their impact on Betfair markets...
"On the need for a customs union, plenty of Tories agree. I suspect Labour will put down an amendment calling for one and it...would hinge on how many Tory MPs were prepared to split their party."
After months of uncertainty and speculation regarding several different outcomes to Brexit, we can all but rule one out. There will be no second referendum in 2020. As Donald Tusk said before his now infamous criticism of Brexiters without a plan, there is no political leadership for Remain.
It is now rated just 18% likely on Betfair at odds of 5.59/2. It may return as a talking point if all other options to resolve the crisis fail - John McDonnell suggested it was still on the table earlier in what was probably a party unity tactic - but it is a longshot at best and almost out of time to arrange this year.
Markets resist No Deal despite Tusk fallout
When and what type of Brexit does eventually prevail, however, remains far from clear. The UK remains on course to leave on 29/03/19 unless the law changes. Parliament may be opposed in principle but it hasn't united around a means of stopping it and, on recent form, are hardly certain to do so.
Evidently from the Tusk row, negotiations are stalled and becoming more acrimonious. The fallout from his comments made life much harder for compromise-seeking MPs.
Why, therefore, aren't the odds about either an On Time Brexit or No Deal shortening with each day of inaction? The former is still available to back at 3.65 (27%), the latter 4.216/5 (24%). Both will be settled on 29/03/19 unless Article 50 is extended. While officially anathema to Theresa May, an extension is rated overwhelmingly likely at 1.331/3 (75%).

Doubtless, the betting can partly be explained by a belief that something will be cobbled together to avert chaos. That the Withdrawal Agreement passes, which would then require a delay for ratification.
Even without that deal, don't be surprised if a barebones, temporary deal is put in place at the very last minute - again requiring a short delay that takes us beyond the settlement date of these markets.
May's deal still rated unlikely to pass in time
Parliamentary drama will persist, with a major debate scheduled for next Thursday. Eventually there will be another vote on May's deal. There is no indication yet it can be won and our market rates the Withdrawal Agreement just 36% likely to pass before the exit date at odds of 2.915/8.
Nevertheless it is not dead. It remains the only deal on the table and, short of MPs suddenly uniting around something else, the only way to prevent no deal.
To win it, May needs either an almost total collapse of Tory opposition or peeling off enough Labour MPs. The former seems unlikely as hardcore Brexiters have many objections beyond the backstop, even if that could be resolved. The latter, however, is becoming much more likely.
Labour's new position invites a cross party deal
In a significant development, Labour at last have a clearer position. They have five demands that more or less amount to a Norway Plus/Soft Brexit option. Nobody expects May to adopt or engage these ideas yet but events may force her hand.
These changes, according to EU-watchers, would be possible to add to the political declaration, without need to reopen the Withdrawal Agreement. Ian Dunt - hardly a Corbyn apologist - calls it 'deliverable and realistic' and 'within the realms of what the EU has said is possible'.
Importantly on the need for a customs union, plenty of Tories agree. I suspect Labour will put down an amendment calling for one and, if MPs are taken at their word, this would have a very serious chance.
Customs union could split the Tories
The fate of such an amendment would hinge on how many Tory MPs were prepared to split their party. If it passed, parliament will have stated it does not want no deal and does want a customs union. The case to extend Article 50 for a short period, while the necessary changes were made to the deal, would gather rapid momentum.
If so, May's position could soon become untenable. Were parliament to defeat her and demand a customs union, the humiliation of extending Article 50 could be her final act as PM. It is hard to see how she could lead cross-party negotiations or that the Conservative party would want her to do so.
It is this sort of potential scenario that has informed previous tips on Michael Gove for next Tory leader. If a cross-party deal must be done with Labour, surely only a Brexiter leader could sell it to the party. He remains perfectly placed if they suddenly need to coronate a new leader and was reportedly advocating for Norway Plus until recently.
Finally this scenario could alternatively, or additionally, produce a snap General Election. The odds have drifted somewhat to 2.89/5 in recent days but the arguments laid out recently remain valid. There are numerous ways in which an election could occur in 2019 - before or after Brexit, with or without Theresa May and Jeremy Corbyn as leaders.
Bet on UK politics here
UK to leave EU by 29/03/2019?
Brexit Date
When will the Withdrawal Agreement pass?
Article 50 Extension
EU Referendum before 2020?
Theresa May Exit Date
Year of Next Election

Follow Paul on Twitter and check out his website, Political Gambler.

Discover the latest articles
Read past articles