Brexit Betting: Don't overstate Labour's ability or motive to stop Brexit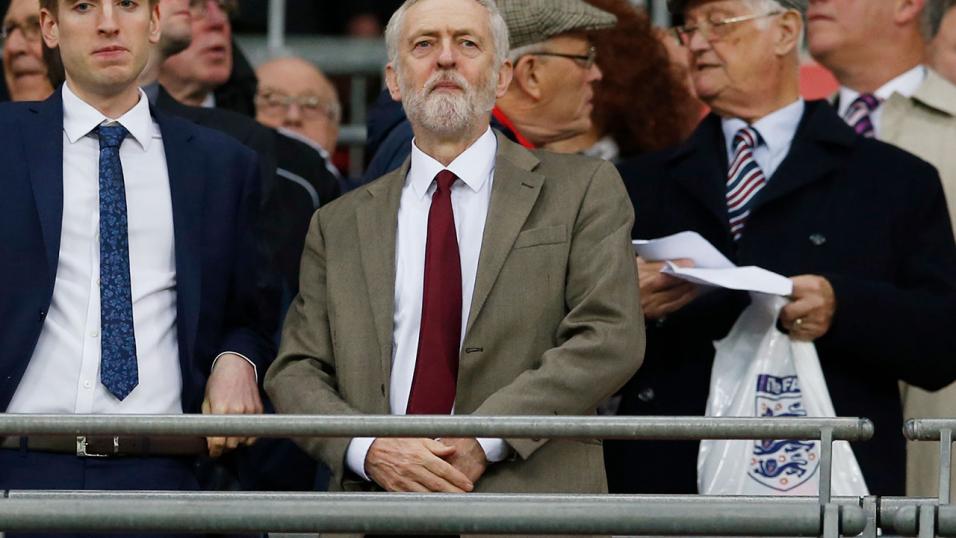 Jeremy Corbyn has played a terrible Brexit hand artfully
Remainers found fresh hope at the Labour conference this week but will it amount to anything? Paul Krishnamurty is sceptical that Brexit can be stopped before next March...
"An opposition can only do so much. If Brexit is to be cancelled, reconsidered or reversed, it will need the Tory leadership to acquiesce."
Brexit remains - no pun intended - the most unpredictable political process in living memory. Since I last wrote about it, all the main points have come to fruition. Chequers was exposed as a charade. Theresa May has alienated even more Tories by pursuing a widely unpopular deal. A 'Peoples Vote' has gained some momentum, fuelled by pressure from Labour's grassroots. Yet we are still barely any wiser. Anybody wanting clarity must wait.
Markets shift against Brexit following Starmer speech
So far as the markets are concerned, the takeaway from the Labour conference is that Brexit has become slightly less likely. Leaving on March 29th 2019, as Theresa May is adamant will be the case, drifted to 1.664/6, equivalent to a 66% chance. Another EU Referendum before 2020 shortened to 3.1511/5 (31%).
Both moves were driven by Keir Starmer's speech, declaring that 'nobody has ruled out Remain'. Likewise it became apparent that Labour will vote against any deal, despite Jeremy Corbyn's offer to work with the Tories towards a 'sensible' deal. Decoded, that means a deal that solves the Irish border impasse and reflects Labour priorities - frictionless trade, workers rights, environmental and consumer standards. A deal nobody expects any Tory leader to strike.
Labour right to prefer an election to referendum
Should bettors, however, be paying so much attention to the Labour position? It isn't clear that they will be able to stop Brexit or that they would want to, if it involved taking a huge political risk. If as expected, May does not find agreement with the EU, there will be no deal to vote down in parliament and not enough time to legislate for a referendum before March 29th.
This is precisely why Labour prefer to demand an election, at which point they could either promise to extend the Article 50 deadline or another referendum. An election may or may not transpire but strategically it is their best bet. Why risk alienating Leavers forever and give the Tories an easy attack line for their conference next week? As Barry Gardiner controversially put it "Never interrupt your enemy when they are making a mistake."
It is essential to understand the context. Brexit was never 'their' issue, or a conversation they wanted to have. As the conference deal illustrated, they are nothing like as divided over the issue as the Tories. Polls taken after the last election showed the issue was far less pivotal to their voters.
Waiting for May's rhetoric to unravel has paid off
Led by Starmer, they have so far muddled through, using the flexibility available to opposition to carve out a vague position around a soft Brexit, foreseeing May's failure to get any change out of Brussels. Waiting for May to betray her party's Brexiter base with Chequers has paid off. Next they hope the government implodes under its own contradictions, as the clock ticks down and reality bites.
With every passing day, Labour gain greater freedom to change tack, in response to the government's self-generated chaos. If they don't manage to get either an election or a delay, and the UK crashes out, they assume the Tories will be blamed. The campaign to rejoin the EU will restart and Labour will be free to lead it.
Cynical? Perhaps, yet inevitable. An opposition can only do so much. If Brexit is to be cancelled, reconsidered or reversed, it will need the Tory leadership to acquiesce. In order to predict the course of events, focus on their conference next week and the internal machinations.
All eyes shift to Birmingham and Tory divisions
May looks set for an excruciating week confronting a party with whom she has lost much respect, doubtless struggling with non-answers in TV interviews. Meanwhile rivals will plot, position and undermine her. A narrative blaming EU intransigence, while underplaying the risks of no deal, will be pumped out relentlessly.
The grassroots will happily buy that, but surely not from a leader who voted Remain and then pursued a deal they hated. If she is planning an election, dare they risk being led by the same woman that ran the last campaign so badly?
At 6.25/1 to leave post in the final three months of 2018, the market doubts we'll see a meaningful challenge just yet, although I'm happy to be on around those odds. It only takes an afternoon of media mayhem to crash the odds, as happened when Boris Johnson resigned.
Tories may consider an early election too risky
I've never been convinced that there will be an early election and Labour's upbeat conference cements that view. Last night's much-heralded PPB "Our Town" demonstrates just how much their campaigning has improved, and that they are not simply playing to their liberal-left, inner-city base.
EXCLUSIVE: Check out our new TV broadcast, Our Town pic.twitter.com/v1eA76SpL3

? The Labour Party (@UKLabour) September 26, 2018
A film like this equates 'Take Back Control' with meaning. It is their pitch to the forgotten towns that voted Brexit. It may work wonders at the next election, but will be doomed from the outset if they alienate those same Brexit voters.
Next week's conference, and party mood, will offer the starkest contrast to Labour's party. In this environment, I just can't see any Tory risking a radical Corbyn government unnecessarily. They see a united movement, committed to reversing decades of Conservative hegemony, whose activists recently turned an election on its head.
Unless or until events impede the plan, the Tories are heading for a no deal Brexit and it isn't obvious what will stop them. A run on the pound or other companies following BMW's lead might prompt a rethink, but at the moment, reversing Brexit carries unthinkable political risk for any Tory.
Speculation about a second referendum will persist, and the odds may fall further, but I've cashed out my 3.9 position at 3.185/40. One may well eventually materialise, but not before March 29th. Right now, 1.664/6 about leaving on time is the best Brexit bet.
Bet on UK politics here
UK to leave EU by 29/03/2019?
EU Referendum before 2020?
Theresa May Exit Date 1
Theresa May Exit Date 2
Next Conservative Leader
Year of Next Election

Follow Paul on Twitter and check out his website, Political Gambler.
Recommended bets
Back UK to leave the EU by 29/3/2019 @ 1.664/6
Discover the latest articles
Read past articles