Brexit Latest: Is Labour's position electoral suicide or smarter than it first appears?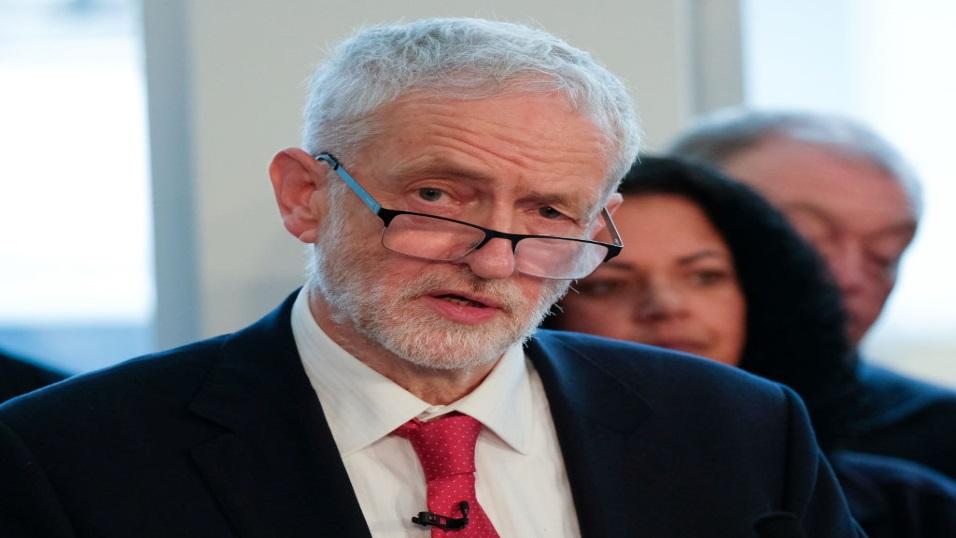 Corbyn's Brexit policy is highly nuanced but nonetheless logical, argues Paul
With an election looming, each party's Brexit policy is being redrawn or clarified. Paul Krishnamurty measures the potential of Labour's offer...
"Labour will argue they are the only party concerned with uniting the country. My guess is that plenty are open to that message and will increase during what will be a bitterly divisive campaign."
A core lesson of recent times is to never take political trends and outcomes for granted. To consider counter-intuitive arguments before betting on what appears to be obvious.
For example, seven weeks before the 2017 general election, there was much talk about the end of the Labour Party. They lagged 20% behind in the polls, their leader was historically unpopular and were thrashed in the local elections. By polling day, they'd smashed every campaign precedent, won more votes than for 16 years and denied the Tories a majority.
Polls make grim reading for Corbyn
Their starting position is not as bad this time but expectations are low. They trail by up to 14% in national polls (to be fair, Comres have the deficit at just 1%) any Corbyn's approval ratings are consistently pathetic. Worse, yesterday's Ipsos Mori poll showed the Lib Dem surge I predicted on these pages back in May gathering steam.
Public satisfaction with Jeremy Corbyn:

Satisfied: 16%
Dissatisfied: 76%

via @IpsosMORI, 13 - 16 Sep pic.twitter.com/iuLE5CU5FX

? Britain Elects (@britainelects) September 20, 2019
Westminster voting intention:

CON: 33% (-1)
LAB: 24% (-)
LDEM: 23% (+3)
BREX: 10% (+1)
GRN: 4% (-2)

via @IpsosMORI
Chgs. w/ July

? Britain Elects (@britainelects) September 19, 2019
Everything my life has taught me about British politics points to a hefty Tory win. The right-wing vote is solidly Tory even in a bad year, whereas their opponents are usually split. Labour and Lib Dem vote shares correlate to a large extent, dating back to at least the eighties. Labour do well when their smaller rival does badly, as in 2017.
Lib Dem revoke policy gets a poll boost
Now, on the defining issue of the day, they risk being usurped. The Lib Dems had a clear anti-Brexit message which paid off in the local elections and they just made it even clearer. Their position is to revoke Article 50 and cancel Brexit - supported by a surprisingly high 41% to 38% against in YouGov's latest.
In contrast, Labour have painfully constructed a policy that might paper over cracks within the party, but feels impossible to sell, hard to distill into a paragraph, let alone a soundbite fit for our age.
They will demonstrate respect the referendum by negotiating a Brexit deal different to the one Theresa May failed to get through parliament, and then put that deal up against Remain in a second referendum, during which Corbyn would remain neutral. Kevin Maguire summed up the general consensus.
Trying to stand in the middle of the road on one of the major issues of the day is to risk being run over from both directions https://t.co/iWZ5HJVymy

? Kevin Maguire (@Kevin_Maguire) September 18, 2019
I'm inclined to agree but, at least to play devil's advocate, maybe it is a smarter policy than it first sounds.
First, let's deal with the reality. Without saying precisely what would be on the ballot paper, Remainer calls for a 'People's Vote' have always smacked of opportunism. That may explain why the Lib Dems have gone for revocation instead.
Labour position is logical if hard to sell
One logical choice is Remain v No Deal, but a party claiming the latter represents armageddon can hardly put such an irresponsible outcome on the ballot. So instead, the alternative to Remain would have to be either May's Withdrawal Agreement or a newly negotiated deal.
Given that Labour are adamant that the former is a disaster for jobs, it is logical that they would find a different deal. As noted back in February, their plans are far more in tune with EU thinking and therefore realistic. The question is whether voters consider that seriously or just dismiss at as opportunism.
Probably the latter. Perhaps the policy could be sold by a great communicator with sizeable public trust. Not Corbyn. He could say the grass was green and more than half the electorate would disagree.
Lib Dem policy is very divisive
Nevertheless, this week's developments have rather altered the election dynamics. Max Liu made some good points on Sunday about the electoral risk of revoking Article 50 and their representatives aren't faring well defending it on the media. To mock their claim to be 'democrats' is an easy hit.
In taking this path, Jo Swinson seems to be concluding that the election will be all about Brexit, and that the country is so polarised that it will prefer the two extreme options. No deal Brexit (assuming that is the Tory policy) or cancel it.
The Lib Dems will doubtless sweep hardcore Remainers but they are giving their brand a toxicity like never before. Consequently, they will draw the main fire from angry Brexiters and be legitimately accused of being happy to divide the country.
Labour will appeal for national unity
Labour on the other hand will argue they are the only party concerned with uniting the country. My guess is that plenty are open to that message and will increase during what will be a bitterly divisive campaign. It might pacify some of the hostility from Brexiters towards them and help defend dozens of vulnerable seats in the North and Midlands.
As in 2017, Labour will do everything to make this election about more than Brexit. Hard in this media environment but not impossible. They have made some excellent broadcasts of late, covering much broader themes about ownership, investment and class.
Such ads, shared widely on social media, will form a critical part of this campaign. Labour firmly believe that their dramatic 2017 surge was a by-product of fairer media coverage under election laws, superior social media operation and massive advantage in terms of activists.
Moreover, Labour are the natural beneficiaries of the inevitable reaction against the far right and opposition to austerity. Don't dismiss either dynamic. Politics is about much more than simply Brexit.
Tories vulnerable to tactical alliance
Maybe, just maybe, they surprise again. Another core dynamic of UK politics is anti-Tory sentiment. The potential for a three-pronged tactical assault remains - meaning they lose big to the SNP and to Lib Dems in Remain-voting areas that have been historically dominated by the Tories. Surrey, Oxfordshire or Dorset, for example.
If Labour's 'national unity' stance is enough to hold their own in the swathe of Lab/Con marginals, they could end up with the most seats. More plausibly, the biggest party in a vast coalition, because the Tory/DUP numbers no longer work.
Much stranger things have happened. This last hung parliament scenario is precisely why I'm on Corbyn at 4.3100/30 to be Next Prime Minister after Boris Johnson as a trade.
Bet on UK politics here
Prime Minister after Boris Johnson
Year of Next Election
When Will Next Election Take Place?
Most Seats at Next General Election
Brexit on 31/10/2019
Second Vote of No Confidence in 2019
No Deal Brexit in 2019
Article 50 to be Revoked
Brexit Date
First to Happen - Brexit or General Election?

Follow Paul on Twitter and check out his website, Political Gambler.
Discover the latest articles
Read past articles