Brexit Latest: General Election odds-on to happen before Brexit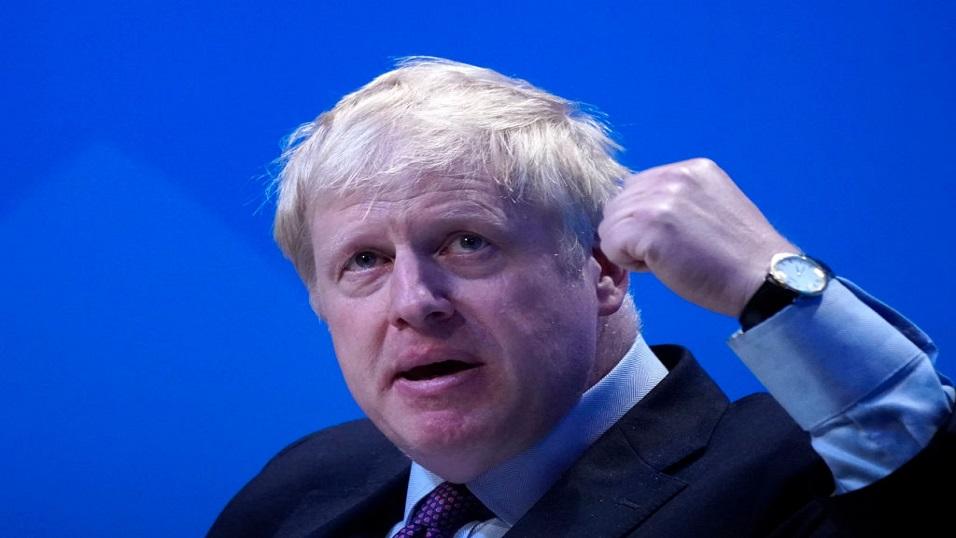 Johnson's tactics smack of electioneering
What on earth happens next with Brexit? Paul Krishnamurty says all outcomes are still in play and is backing an imminent election...
"There is significant doubt that Johnson can deliver this without going back to the voters...My instinct is that prorogation is merely a tactic, primarily about framing that election."
Having spent all summer on tenterhooks, waiting to learn precisely how Boris Johnson's government plans to deliver its Brexit promises, British politics finally blew up yesterday and entered a new, highly unpredictable phase.
Prorogation exacerbates political divide
Johnson's decision to prorogue parliament for five weeks starting in mid-September is the most dramatic development since Article 50 was extended in March. Some would say in modern parliamentary history.
It was hailed by Brexiters as an entirely legitimate masterstroke, that wrongfooted scheming Remainers. Among opponents, talk of coups, dictatorships and the end of democracy were commonplace. Sizeable protests sprung up in various cities.
Markets remain unclear of outcome
The process is, consequently, a little clearer but after 24 hours to digest the news, there is no signal whatsoever from betting markets that confidently predicts the outcome.
Granted, the odds about Brexit on 31/10/19 or No Deal During 2019 were matched at new lows - 1.794/5 and 2.26/5 respectively - but neither price represents clear favouritism and both have fallen back a little since.
Moreover, a General Election is rated likelier to happen before Brexit at 1.8910/11 in another very close market. Evidently there is significant doubt that Johnson can deliver this without going back to the voters and getting the parliamentary mandate he lacks. My instinct is that the PM knows this full well and prorogation is merely a tactic, primarily about framing that election.
Johnson condemned by cross-party alliance
Prorogation does not ensure Brexit - it merely reduces the number of days parliament will sit before Brexit. There will be a few days before and afterwards in which parliament can act - surely with whatever aid John Bercow can offer. The Speaker called the suspension a 'constitutional outrage', echoing the sentiments from all sides of the political spectrum apart from Team Johnson.
If Boris shuts down Parliament to carry out his No-Deal Brexit, I and other MPs will defend democracy.

The police will have to remove us from the chamber. We will call on people to take to the streets.

We will call an extraordinary session of Parliament. #PeoplesParliament

? Clive Lewis MP (@labourlewis) August 28, 2019
Shocked by the reckless move to suspend parliament to deliver an extreme Brexit for which there is no mandate. Taking a wrecking ball to the constitution by suspending parliament to avoid scrutiny, is no way to uphold democracy. I will work on a cross party basis to stop no deal

? Sam Gyimah MP (@SamGyimah) August 28, 2019
It would be a constitutional outrage if Parliament were prevented from holding the government to account at a time of national crisis. Profoundly undemocratic.

? Philip Hammond (@PhilipHammondUK) August 28, 2019
Suspending parliament to prevent the expression of the will of elected representatives is what autocrats and dictators do. This attempted coup against our democracy to impose a no deal Brexit cannot be allowed to stand.

? Ed Miliband (@Ed_Miliband) August 28, 2019
This is not a proper way to proceed. I expect that Parliament will respond in the only way it can: by legislating next week, before it is prorogued, to prevent a disorderly, undemocratic no deal exit on 31 October. I shall certainly be supporting that effort

? Oliver Letwin (@oletwinofficial) August 28, 2019
What happens next? As those tweets and previous moves against no deal indicate, there is plenty of cross-party agreement. Johnson's move appears to have concentrated minds. These rebels will try and take control of parliamentary business and legislate to force the PM to seek an extension of Article 50.
This, I believe, is what Johnson wants. It gives him the opportunity to demonstrate to Brexit voters across the land that it is not his government who are frustrating Brexit, but a parliament full of Remainers. He'll then call an election framed around "the will of the people versus out-of-touch, undemocratic MPs". A typically populist wheeze.
That, plus expectation of the odds shortening, lay behind the two bets I advised on Twitter yesterday. The latter is employed as a useful cover, but both can win. That Tory election manifesto would have to commit to no deal in order to get a pact with the Brexit Party. That coalition will be very hard to beat in an election under first past the post, against an opposition split multiple ways.
Just backed an October general election at 4.6. Its 1.54 to happen this year and shortening.

? Political Gambler (@paulmotty) August 28, 2019
Covered the stake with No Deal in 2019 at 2.24 - I expect Tories to win that election on a no deal manifesto https://t.co/BYnT6B83KT

? Political Gambler (@paulmotty) August 28, 2019
There's also a high chance that Jeremy Corbyn will table a no confidence vote, although the chances of that being successful are less than this extension plan. Nevertheless unless or until that election is confirmed, the government is at risk of losing power.
How Corbyn could capitalise
There is a sequence that could really work for Corbyn. Few expect he could marshall a majority to take over as a caretaker PM. He'll simply never get the required Tory rebels on side. However he is entitled to try as leader of the opposition and, if and when thwarted, will have a rare opportunity to change the narrative - to position himself as a statesman putting country before party.
Talk persists of a senior figure like Ken Clarke or Harriet Harman becoming PM for a few days, with a view to extending or revoking Article 50, then calling an election. It seems a very hard coalition to build but, in these febrile mood, who knows? With Corbyn's support, such a move could inspire the unity and tactical arrangement that Remainers currently lack.
Could Johnson resurrect the WA?
Another scenario is that Johnson will resurrect the Withdrawal Agreement, with some cosmetic changes. Apparently the EU raised that likelihood from zero after talks at the G7. Were the government to put this to parliament in the final days before Brexit date, after Remainer tactical shenanigans have failed, it might well win enough Labour MPs fearing a no deal apocalypse for their constituents.
I don't buy this last idea, because the government's priority is the preservation of the Conservative Party. Everything Johnson has done so far, especially his choice of Cabinet, suggests he understand that the party will be destroyed by Nigel Farage et al if they don't deliver Brexit. The Withdrawal Agreement might eventually appease the country but it will never appease the activists and ultra-Brexiter MPs.
Nevertheless to conclude, all outcomes are still in play.
Bet on UK politics here
Brexit on 31/10/2019
Prime Minister after Boris Johnson
Second Vote of No Confidence in 2019
Most Seats at Next General Election
Overall Majority at Next General Election
Year of Next Election
No Deal Brexit in 2019
Article 50 to be Revoked
Brexit Date
First to Happen - Brexit or General Election?

Follow Paul on Twitter and check out his website, Political Gambler.

Discover the latest articles
Read past articles