World Cup Warm-Up: Belgium in Russia for a good time, not a long time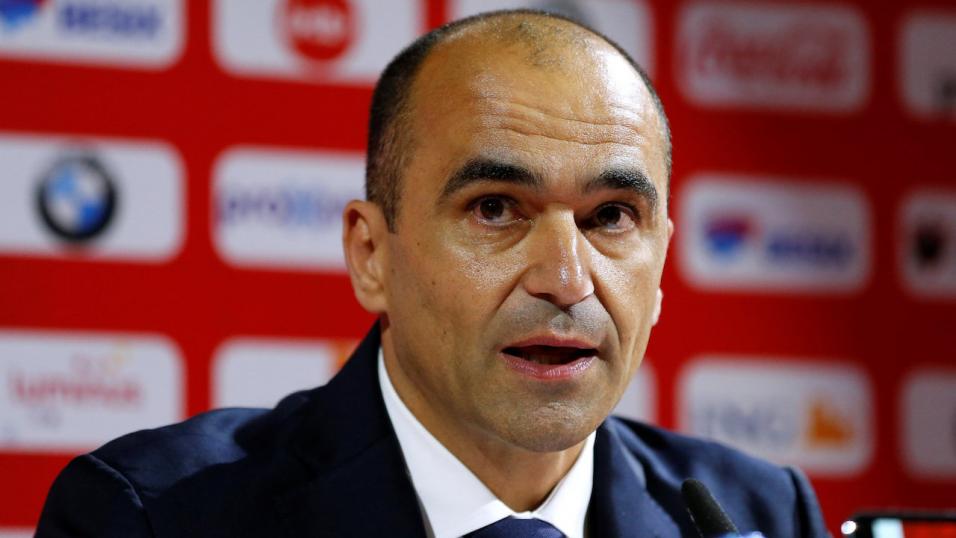 From Wigan to the World Cup
Dark horses, golden generations... but are the Red Devils genuine contenders this summer? Jack Lang isn't convinced...
"They should be fun – a real-life version of every time you ever tried to cram eight attackers into your team on FIFA. They'll make it out of the group, but would they beat Brazil or Germany in a quarter-final?"
Failure is not intrinsic to the notion of the 'golden generation', but there's something about the expression that makes it stick more readily to those doomed to come up short. Remember when England had one? That went well. Remember when Portugal had one? That went well.
At which point enter Belgium, the latest national team to trade under that label - think of it as a franchise set-up - and many people's dark horses for World Cup 2018. Also many people's dark horses for Euro 2016, of course, but that's by-the-by: then they were managed by a guy who couldn't organise a birthday party at Disney Land, whereas now they're... oh, hang on.
Bobby M rides again
Perhaps that is harsh on Roberto Martínez, whose fondness for caution-to-the-wind attacking play made his time managing in England so enjoyable. Not for Everton fans, of course, but definitely for neutrals. His record since taking over from Marc Wilmots is strong, too: Belgium have not lost since his first match in the dugout, and that was against Spain. They qualified for the World Cup at a canter, with only Germany matching them for goals scored.
Yet Martínez has been unable to shake his reputation as a relative lightweight in tactical terms. He showed he has a streak of ruthlessness by leaving Radja Nainggolan out of his 23 - a decision that appears to have gone down about as well as flatulence in a lift - but does he really have the ability to whip Belgium's staggering array of talent into something approaching tournament-winning shape? The jury is very much out.
Case in point: the 3-3 draw with Mexico last November. "Mexico were just tactically better," Kevin De Bruyne complained in the wake of that game. "We were swimming in midfield - it was five against seven. As long as there is no good tactical system for the team, we are going to face difficulties against countries like Mexico. It's a pity that we have not yet found a solution." Ouch.
Riddle me this
That wasn't the first time Belgium have have shipped three goals in a game under Martínez, either: Russia and Bosnia-Herzegovina also managed it. So while it's true that the Red Devils kept six clean sheets in qualifying, the opposition must be taken into account: it's fair to say that they will be tested more in Russia than they were by Estonia, Cyprus and Gibraltar.
It's a star-studded backline, but there are more question marks than the Riddler's suit. Can Vincent Kompany's body cope with a succession of games? How will Toby Alderweireld perform after months in Daniel Levy purgatory? Can Thibaut Courtois take his mind off Real Madrid for 10 minutes in order to recapture his best form? Is Yannick Ferreira-Carrasco really a wing-back? And what is a Laurent Ciman?
One hopes Jan Vertonghen got a week or two of rest after the Premier League season ended. He could have his work cut out bailing this lot out.
Attack, attack, attack!
We know where Belgium's strengths are, of course: midfield, attack and the bench, which is full of more options in midfield and attack. Eden Hazard, Romelu Lukaku and Kevin De Bruyne are must-picks, but then it's an almighty scramble for the remaining spots.
There's Dries Mertens, fresh off a wonder season for Napoli; rejuvenated Antonio Conte favourite Michy Batshuayi; international silk trader Mousa Dembélé; midfield dynamos Axel Witsel and Youri Tielemans. And if the pretty stuff doesn't work, there's always Marouane Fellaini and Christian Benteke, both much maligned but with fine records for their country. No giggling at the back.
This is what you would call "a nice problem to have", and one that will surely remind Martínez of his beloved Wigan - a side so good, at their 2013 peak, that not even Franco Di Santo could get into the starting XI. And yes, I am thinking what you're thinking: Hazard is very much a Shaun Maloney for the Fortnite generation.
Here for a good time, not a long time
Will Belgium win the World Cup, then? Don't be silly. Sticking 15 goals past Gibraltar might be a bit of a laugh, but it doesn't make you Spain. There is something about this dark horse that screams 'soft underbelly', and you'd be amazed if they lasted the distance.
But they should be fun - a real-life version of every time you ever tried to cram eight attackers into your team on FIFA. They'll make it out of the group - not hard, to be honest - and opponents from Group H won't hold too much fear in the last 16. But would they beat Brazil or Germany in a quarter-final? Nee, non and indeed nein.