Ed Hawkins: World Cup reality bites hard for easy-going hosts
Buttler can't do it on his own
Ed Hawkins reflects on an exciting first few days of the World Cup and asks whether England should be hitting the panic button after defeat by Pakistan...
"If there are better examples of swaggering, pre-tournament jollies being taken down a peg or two so early, none come to my mind so readily"
Early challenges for hosts
Come the denouement of this World Cup, which is shaping up to be a belter, England may look back at their defeat by Pakistan at Trent Bridge and conclude it was the best thing that could have happened to them. The second best thing might be playing Bangladesh in their next match, in Cardiff on Sunday.
If there are better examples of swaggering, pre-tournament jollies being taken down a peg or two so early, none come to my mind so readily. England had possibly started to believe their own hype, which had reached fingers-in-ear volume post their cosy success over South Africa. With each passing match the Proteas play, however, the temperature of that win recedes. More on the Saffers later.
Amazingly, England had been as short as 6/4 on the traditional high street for their first title before Pakistan produced one of their characteristic pandemonium to paradise performances. It is a price which causes a sharp intake of breath accompanied with the sort of face twisting normally associated with awful 80s sitcoms like Are You Being Served? The bet, or the endurance test that is watching a show like that come to think of it, is no fun whatsoever.
Despite this column's consistent in their critique of England over the last couple of years - summed up, perhaps a little crudely by the line 'can bat, can't bowl' - nothing seen so far has suggested that we need to double up on our lay bet on the outright with the hosts returned to 3.3512/5.
Indeed, there was plenty of head scratching at the time when South Africa failed to make a better fist of a moderate chase in the opener. After all, England's bowlers had struggled for tightness and although South Africa were not renowned for fast scoring a closer encounter was expected. A significant tick in the box for England, then. An area where they were weak may well have been improved upon. That view has been spoiled somewhat by South Africa's defeat by Bangladesh and awful batting effort on an absolute road against India in Southampton.
The Pakistan loss should serve as England's most important pointer, then. Graeme Swann, in his Betfair column, reckons that England were always liable to put in a sloppy effort somewhere along the line. He could well be right that it is best to get it out of the way in the group stage, even better that it's game two. It would be wrong, however, not to consider some areas where England might have been found out.
For a start, Jason Roy and Jonny Bairstow have twice been attacked with spin from ball one. It's a terrific, thoughtful approach from South Africa and Pakistan and one surely likely to be copied by everybody else. With fast starts now in doubt, Bairstow and Roy need to work overtime to come up with a strategy. It is a blessing that they have the chance to put into effect against Bangladesh who, if they're bright, will hit England with spin up front and for as long as possible.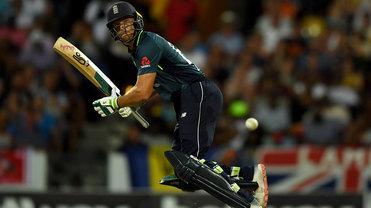 The rest of the batting order will have been well-reminded that Jos Buttler can't be relied upon to get them out of a hole every time. Buttler's extraordinary hitting, and consistency, have made England the most feared batting unit in the world. As every human being does he makes mistakes. Buttler made one against Pakistan. He might make a few more.
When he does, there shouldn't be the need for more Are You Being Served? faces on the England balcony. Moeen Ali is dangerous, too. Chris Woakes can give it a belt. Lian Plunkett (who should come back into the XI, by the way) and Adil Rashid have won games for England before.
When Buttler was out at Trent Bridge, England seemed to give up as if the task had become insurmountable. Not so. Teams have got up from those positions before and will continue to do so. Maybe even against England (sorry, couldn't resist).
Sloppy South Africa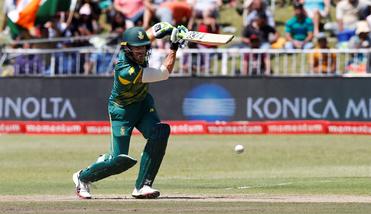 There were concerns about South Africa's batting in this World Cup. Not that they were bad. Just they were a little safe. They were always likely to be more ponderous than pathetic.
But three matches in they are more of the latter. On a Southampton wicket which is an extension of the M3, they were awful against India. Failing to bust 300 on a ground where that is the minimum damns their chances in the tournament.
They are surely ones to take on for their remaining outings in the group stages and punters will be daydreaming of defeats against Sri Lanka or Afghanistan. If you need any more reasons, here's Faf Du Plessis before that batting show against India.
"The natural thing that happens in a team like this, is you find that your confidence goes down. Naturally, younger guys in the team coming to their first World Cup - they will potentially go into their self-pity cycle. But that that won't be allowed over the next couple of days. It is important for us to stay strong at this time. If you do slightly go away from that, then as a team you can crumble."
Discover the latest articles
Read past articles