UK Politics: Are May's Brexit machinations about to finally unravel?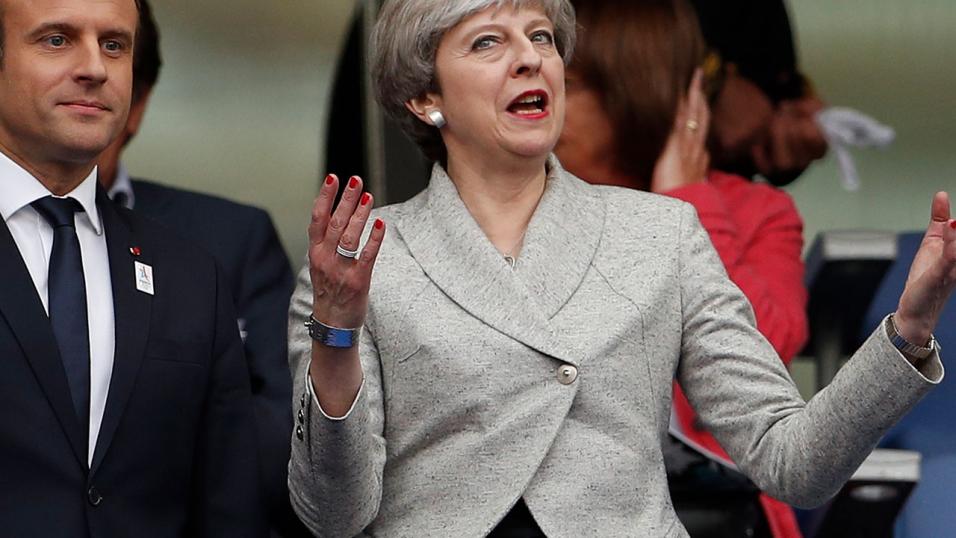 This week is crunch time for Theresa May's Brexit plan
With Theresa May's Brexit strategy and leadership of her party under constant fire, could this be the week where it becomes unsustainable? Paul Krishnamurty weighs the situation...
"Tory members or MPs do not want her to lead them into the next election - which could come about at any moment. If and when her deal fails, she will have served her purpose, especially if the result makes reneging on Brexit (via an election or referendum) likelier."
So much for the old idea that betting markets were fundamentally sensitive to media reports. Despite several days of febrile speculation and almost universal agreement that the crunch time for Theresa May's Brexit plans and therefore leadership has arrived, Betfair markets related to her exit date remain virtually unmoved.
Markets backing May to survive ahead of hell week
Odds of 7.613/2 to leave post during Oct-Dec 2018 and 8.07/1 for Jan-Mar 2019 imply she is 74% likely to see through the entire Brexit process, assuming it ends on time. Presumably, bettors have grown weary of reacting to relentless internal machinations within the Conservative Party that never go anywhere.
Max Liu explained yesterday how this could be her 'hell week', as her government teeters on the brink of collapse, amid divisions over Brexit that seem to be fundamentally unresolvable. The latest is that weekend negotiations did not resolve the Irish border question, and the Cabinet's Brexiter-faction will meet tonight over pizza to discuss their next moves.
Deal remains deadlocked on Ireland and Customs Union
There was talk yesterday of an agreement at 'negotiator level' but even if so, there is no suggestion that political hurdles can be cleared. Any such deal will involve a 'backstop' to avoid a hard border in Ireland that, by definition, cannot be time-limited.
If it were, in the absence of a technological solution, uncertainty would persist and the issue would merely be kicked down the road to the new end-date. It won't satisfy the DUP or Labour, let alone the hardline Brexiters in May's own party. Likewise, any transitional deal involving Customs Union membership is only likely to appease Brexiters if it has a specific, legally enshrined, end-date.
None of this was unpredictable. Three months ago, I noted the importance of the October 18th EU summit as the critical date, following a period of resistance from Tory grassroots that would label her Chequers deal as 'Brexit in name only', advising a bet at 6.611/2 on May leaving post during the current tri-monthly period. Now we've reached the date with little or no progress made, will anybody move against her?
Six potential scenarios if May's Chequers plan fails
Literally nobody knows what will happen next, because the situation is unprecedented. Nobody has, or is offering a solution to the Irish border. The British public has never received 'No Deal Notices' before. Lay and political opinion may seem fixed right now, but events could quickly change everything.
Whilst it remains possible that May will get her deal through parliament with support from some Labour MPs - especially as we near the 'cliff-edge' - this is both unlikely and certain to split the Tory party down the middle. In event that her deal fails, this is a really good explainer from Ian Dunt. He lists six scenarios, all of which are problematic, with betting where relevant.
1) May resigns - see above for odds
2) Renegotiation with vague wording to secure temporary, transitional agreement
3) General election - latest odds 14.013/1 in 2018, 3.211/5 in 2019
4) 2nd Referendum - latest odds 3.8514/5 if before end of 2020
5) Vote of no confidence in government - no odds available
6) Hard Brexit - Our Sportsbook offer 5/4 that 'No Deal' will be signed off in time
For the eventual Brexit outcome, I'd pick options 2 or 6 as likeliest, perhaps following 1. There are plenty within government who want a hard, no deal Brexit and right now, they are winning. However they are a minority in politics and the country. As potential crisis looms, I expect the EU and whoever is UK Prime Minister to cobble together some form of temporary arrangement, with vague wording declaring ambitions of future collaboration.
In that fudged scenario, all factions win. There is no economic or social meltdown. By retaining very close ties, Remainers will see hope of a new referendum and rejoining. Meanwhile the battle for a 'true' Brexit - that has defined the careers of countless politicians and journalists - will continue. They get to keep their struggle.
May's position cannot be sustainable for much longer
May's future, however, is another matter. She was always a useful foil for Hard Brexiters, and it was always politically essential for opponents to let her do the impossible negotiation. Tory members or MPs do not want her to lead them into the next election - which could come about at any moment. If and when her deal fails, she will have served her purpose, especially if the result makes reneging on Brexit (via an election or referendum) likelier.
"The lady is not for learning" and so she should go says @montie in his #bbctw film https://t.co/6Ioub4FZMH

? BBC This Week (@bbcthisweek) October 12, 2018
Nor is it Brexit her only problem by any means. On 29th October, Philip Hammond must present a budget that lives up to May's conference claim that 'austerity was over'. Plans to tax wealthy pension pots are anathema to most Tories, and the opposition is underway. Check out the film in the tweet above from the influential Conservative writer Tim Montgomerie, calling on the PM to quit.
The situation feels unsustainable. Why would Conservatives want to persist with a leader that isn't delivering Brexit on their terms, and may not be able to deliver it all? Why persist with crisis management when they would rather, as Montgomerie says, be laying out a bold vision for the country? When Boris Johnson resigned post-Chequers, an imminent May exit crashed below 2.56/4. I expect something similar, very soon.
Bet on UK politics here
UK to leave EU by 29/03/2019?
EU Referendum before 2020?
Theresa May Exit Date 1
Theresa May Exit Date 2
Next Conservative Leader
Year of Next Election

Follow Paul on Twitter and check out his website, Political Gambler.
Discover the latest articles
Read past articles