Latest Brexit Betting: Can anyone stop No Deal?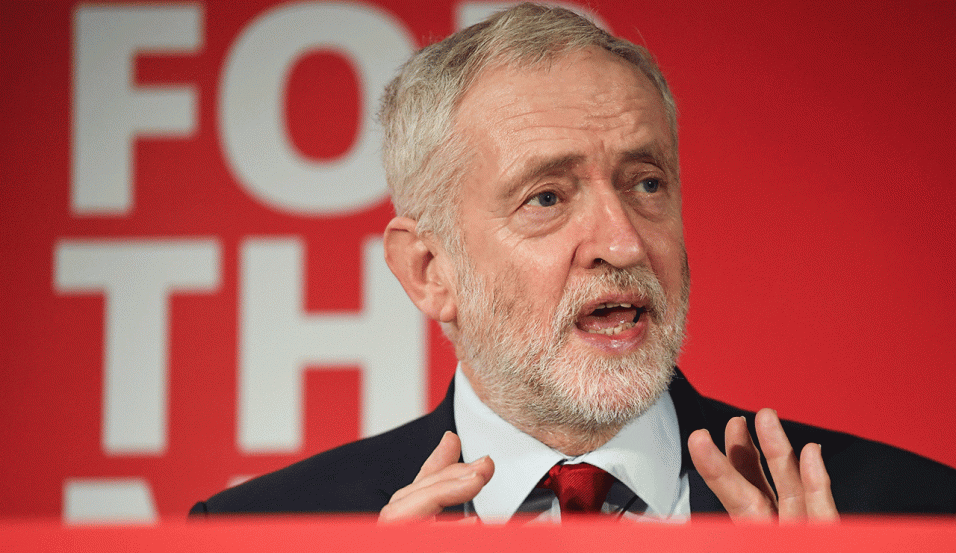 Jeremy Corbyn could become PM without winning an election
Just when your thought Brexit couldn't get any crazier, a gamble on Ken Clarke for PM gathers steam. Paul Krishnamurty tries to make some sense out of the madness...
We may have a new PM, Cabinet, fear of national meltdown and much talk of urgency, but the fundamentals of British politics haven't changed. The clock towards a no deal Brexit is ticking, politicians and journalists are locked in discussion about how to prevent it. A good time to update my 'scenarios' piece from last month.
Markets doubt Brexit happens on time
All signals strongly suggest Boris Johnson will pin his entire reputation on delivering Brexit by 31st October. His Cabinet and advisors are equally purist on the subject. Nobody expects a deal with the EU, although one can never rule out some last-minute mini-deals in order to avert chaos.
Despite the adamance of the government, No Deal in 2019 is still odds-against on Betfair - the latest odds are [2.6], equivalent to a 38% likelihood. Leaving by October 31st via any means is [2.3] (43%).
Plenty of punters evidently believe either the EU will blink, a deal that very few believe in will finally get through parliament, or that opponents of no deal will find a way to block it.
Is Corbyn letter a gamechanger?
On that score, we are slightly clearer about what comes next, after Jeremy Corbyn published his letter to the other leaders of no-deal parties.
I've written to the leaders of other political parties and senior backbenchers from across Parliament to lay out my plan to stop a disastrous No Deal Brexit and let the people decide the future of our country. pic.twitter.com/Jz1MjXCrqk

? Jeremy Corbyn (@jeremycorbyn) August 14, 2019
When parliament resumes, Labour will call a Vote of No Confidence in the government. This is now rated 90% likely to happen in 2019 and probably under-estimated at that. That vote is expected to pass.
The government's majority is one, or three if including Charles Elphicke MP - who has lost the Tory whip whilst awaiting trial for sexual assault. With defections the majority will disappear over the summer and it now seems sure that Tory rebels will at least fulfil the first task required to block no deal - bring down their own government.
Then the fun starts. MPs have 14 days in which to form a new government. Corbyn makes clear in the letter that he is willing to fill the void. His caretaker government would last just a few days and have a clear task - extend Article 50, then call an election. He also confirmed that a referendum on any Brexit deal is necessary and that it would include a Remain option.
Lib Dems propose veterans for caretaker role
The reaction to Corbyn's letter was both predictable and surprising in equal measure. Lib Dem leader Jo Swinson said her Labour counterpart could not lead such a government, instead promoting the idea of either Ken Clarke or Harriet Harman - the 'Father and Mother of the House'.
A temporary Prime Minister in an emergency government would require the confidence of 8 Tory rebels and opposition party MPs to remove Boris Johnson. Corbyn clearly cannot do this, so today the @LibDems have suggested two alternatives who could - Harriet Harman and Ken Clarke. pic.twitter.com/xEepRiv1sW

? Chuka Umunna (@ChukaUmunna) August 15, 2019
There is some sense in this. Neither has any long-term political ambitions. Their task is merely to facilitate the democratic process and then stand aside. It is simply acknowledging reality to say Corbyn won't carry a majority in the Commons.
Or is it? In the hours since the letter, Swinson's instant rejection of it has backfired. Both the SNP and Green leaders called on her to rethink and work with Corbyn. More surprisingly, Tory MP Guto Bebb said he would back the Corbyn plan and Dominic Grieve is considering it.
To be clear - @theSNP remains willing to work across party lines and explore all options to stop a no deal Brexit. Jeremy Corbyn's suggestion is not the only possible option - but given the circumstances, nothing should be ruled out at this stage. @joswinson should rethink. https://t.co/n7npDMo0bu

? Nicola Sturgeon (@NicolaSturgeon) August 15, 2019
Swinson's instant rejection is a bad move
Underpinning all of this is, as ever, party political advantage. Swinson and Chuka Umunna cannot endorse Corbyn for PM, having promised not to and declared him a threat to national security. Moreover, the Lib Dems were making hay from portraying Labour as a pro-Brexit party and themselves as the true Remainers.
On that level at least, Corbyn has played a blinder - it flips the Remainer narrative around. If the Lib Dems block his plan and are seen to facilitate no deal, they will be punished electorally.
Betfair markets unconvinced by plans
None of that resolves Brexit. Considering he could become PM without even going to the country within weeks, Betfair punters are unconvinced by Corbyn. Nor Ken Clarke. The Labour leader still available to back at [4.3] to be Prime Minister after Boris Johnson, while Clarke is a [15.0] chance.
Those odds about Corbyn do appeal somewhat - because, irrespective of this parliamentary process, he'll get another chance at an election very soon. This is a better bet than backing Labour for Most Seats at around the same odds - he could become PM without doing so, by forming a post-election coalition. I expect they will go shorter in during September and October, especially if Labour's poll share rises.
Blockers will struggle to get the numbers
Like the market, however, I have grave doubts that Remainers will suddenly manage what they haven't in three years - unity and competence. These MPs have the Speaker in their corner - Bercow has committed to doing whatever it takes to avert no deal - but have repeatedly failed to do so. Even during the Indicative Votes, boosted by Labour whipping their MPs to support a referendum or customs union - Remainers didn't muster the support of 322.
When all this materialises in September, the national mood will become extremely febrile. The media will project fear and meltdown. Social media operations will ramp up. Labour MPs in strongly Leave seats will be targeted mercilessly. Tory rebels threatened with deselection.
Regardless of their leaders' stances or willingness of parliament to explore solutions, it will be very difficult to get a majority of MPs to install Corbyn and extend Article 50. Possible but unlikely.
Back in May, I argued there were only two endgames to Brexit - No Deal or a referendum between Remain and No Deal. Only the former is still plausible this year - the odds about it have duly shortened from [7.2]. This saga may well extend into 2020 but one will eventually win out.
At this point, no deal is the likeliest outcome - either on 31st October or after an election. It is the legal default. If blocked, it will likely become part of the Conservative manifesto - the party with most seats and odds-on favourite to emerge on top again after the election that everyone expects. If it is to be blocked, it is hard to see anyone other than Corbyn leading the effort.
Bet on UK politics here
Prime Minister after Boris Johnson
Second Vote of No Confidence in 2019
Most Seats at Next General Election
Overall Majority at Next General Election
Year of Next Election
No Deal Brexit in 2019
Article 50 to be Revoked
Brexit Date
First to Happen - Brexit or General Election?

Follow Paul on Twitter and check out his website, Political Gambler.