Brexit Latest: A second referendum is fast becoming the least worst option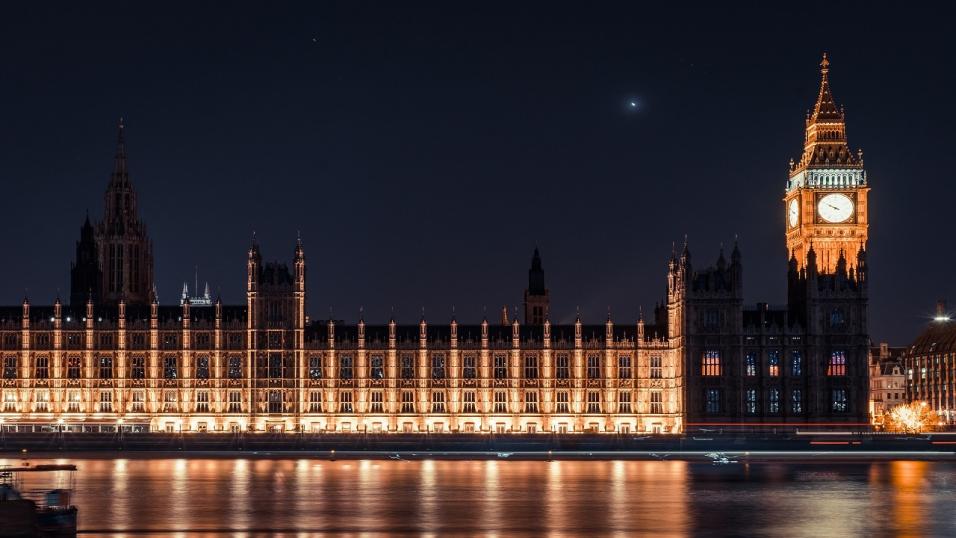 After another late night deadlock in Parliament, where next for Brexit?
After yet another night of Brexit deadlock in parliament, Paul Krishnamurty says momentum is now with the 'People's Vote' campaign...
"A referendum will be toxic among Tory members but is perhaps less divisive than softer Brexit options."
So, the deadlock and agonising wait for clarity goes on. Yesterday's second round of indicative votes again failed to produce any consensus whatsoever, with all four motions failing to pass.
Parliament still can't find consensus
Some progress however was made. The motion for a confirmatory referendum lost by just 12 votes, while the Customs Union and Common Market 2.0 options fell short by three and 21 respectively. Any could very well pass if and when abstaining MPs come off the fence in a later round of voting.
Right now, everything remains up in the air. A third round of indicative votes are set for Wednesday and there is also talk of Theresa May bringing her Meaningful Vote back to the Commons. The latter is 1.68/13 to pass at any stage during 2019.
No Deal rising on Betfair markets
Meanwhile, an increasing number of bettors, politicians and pundits all rate No Deal as likelier - the UK is now ten days away from leaving the EU without a deal unless either the Withdrawal Agreement is passed, or the EU grants a long extension to Article 50. No Deal at any time during 2019 is now rated 30% likely on Betfair at odds of 3.211/5.
The House of Commons again votes against all options. A hard #Brexit becomes nearly inevitable. On Wednesday, the U.K. has a last chance to break the deadlock or face the abyss. https://t.co/iixDhr5t6N

? Guy Verhofstadt (@guyverhofstadt) April 1, 2019
Centre of gravity of Conservative Party clearly shifting to No Deal Brexit, DUP already prefer it to WA. Just saying.

? Adam Boulton (@adamboultonSKY) April 1, 2019
No doubt, Boulton is right about sentiment among the Tory party and Brexiters in general. However the odds are short enough, considering parliament has repeatedly, clearly expressed a desire to prevent no deal and has the tools to stop it. Without this outcome being mandated via a new election or a referendum, I don't see it happening. The Tories don't have the numbers.
Nevertheless at risk of stating the obvious, the drama is palpable. To rounds of applause, Tory MP Nick Boles crossed the floor after his Common Market 2.0 plan lost, accusing his party of failing to compromise.
Cabinet set for explosive meeting
The Cabinet are set for a long meeting today and one gets the feeling it could fall apart at any moment. Various ministers would be prepared to support various motions. Others prefer no deal and are demanding May performs another charade in Brussels, asking for changes to the backstop that the EU have shown literally no indication of accepting. The PM, meanwhile, persists with a deal that nobody believes can pass.
If the Tory cabinet doesn't implode imminently, the party may well in the weeks ahead if forced to participate in the Euro elections - rated 70% likely at odds of 1.42/5. A bad result in Thursday's Newport West By-election - previewed here - would compound matters.
Rumours were abound yesterday that May might reluctantly accept a confirmatory referendum. It will be toxic among Tory members but is perhaps less divisive than softer Brexit options which would be immediately opposed by leadership candidates, whose hands would be tied to it.
Referendum could yet have the numbers
Some 280 MPs voted for it yesterday - the highest number for any option. Pro-referendum MPs plus TIG and the Lib Dems used their small numbers to shrewd effect by not backing the compromise options - thus ensuring their preferred outcome emerged with the most momentum. It only needs another 40 to demonstrate a working parliamentary majority and in effect fewer with abstentions. Any signals from the PM or ministers could prove decisive.
I've been back and forth on this market to little effect, cashing out of each move, so these tentative predictions could change at literally any second. I am once again leaning towards a referendum. It seems the least worst option to all sides as Labour's belated support, in line with their conference motion, demonstrated yesterday.
There might even be a way to delay EU elections until after the referendum. If they cannot be avoided, don't rule out May calling an general election for the same day in order to avoid a Tory collapse on a much lower turnout. This early poll for those putative Euro elections makes grim reading for the Tories - before the firestorm of a campaign.
European Parliament Voting Intention:

LAB: 30% (+1)
CON: 24% (-4)
UKIP: 18% (+1)
LDM: 10% (-1)
GRN: 8% (+2)
SNP: 4% (=)
PLC: 1% (=)

Via @OpiniumResearch, 28-29 Mar.
Changes w/ 12-15 Mar.

? Election Maps UK (@ElectionMapsUK) March 31, 2019
The following sequence of events looks increasingly plausible. Withdrawal Agreement passes with confirmatory referendum attached. Article 50 is extended to enable it and Euro elections are delayed, contingent on the referendum result. May resigns. Tory leadership contest. Whatever the result of the referendum, the Tory government collapses amid entrenched division, triggering an autumn general election.
There was much talk last night of Remainers and Soft Brexiters blowing their chance last night, by failing to unite around a solution. I think the opposite. Brexiters may well have blown it for two reasons. First, failing to come up with a plan beyond a chaotic and unpopular exit on WTO terms. Second, failing to compromise - despite knowing they are a minority in parliament and, so far as no deal is concerned, in the country.
Bet on UK politics here
Year of Next Election
Theresa May Exit Date
UK to participate in Euro Elections?
No Deal Brexit in 2019
Article 50 to be Revoked
Brexit Date
First to Happen - Brexit/May to leave?
EU Referendum before 2020?
Next Conservative Party Leader
Follow Paul on Twitter and check out his website, Political Gambler.
Recommended bets
Back In/Out Referendum in 2020 @ 3.211/5
Discover the latest articles
Read past articles