Latest Brexit Betting: Delayed or not, a no deal Brexit remains highly plausible
Theresa May is fast running out of options
As the Brexit clock ticks down and the UK's future remains highly uncertain, Paul Krishnamurty analyses how the next chain of events could unfold...
"Either the UK makes a quick decision to participate in the Euro elections, or a concrete alternative to no deal will be needed fast."
The chances of the UK leaving the European Union without a deal in 25 days time remain extremely low, according to Betfair markets. That dramatic outcome can be backed at 7.87/1 - equivalent to 13%. At 5.69/2 (18%), an on-time Brexit is only rated slightly likelier.
Only a no deal Brexit would mean leaving on time
Before discussing what comes next, it is worth noting the discrepancy between those two betting options, which almost certainly amount to the same thing. There is no way the Withdrawal Agreement can be ratified by both UK and EU parliaments by 29/03/19 so anyone betting on an on-time Brexit is advised to take bigger odds via the No Deal market.
On the bare facts, these betting trends reflect a high degree of confidence in parliamentarians getting some sort of act together to prevent no deal. Strange, perhaps, given their inability to unite around Brexit solutions to date. There is a plan, for sure, but anyone who has followed this process must be wary of making assumptions.
May's deal is expected to lose again
The timetable is as follows. By next Tuesday, Theresa May will have resubmitted her Withdrawal Agreement to the Commons. She is expected to improve on the previous 230 vote defeat but still fail. Betfair punters rate it 71% likely that the Withdrawal Agreement will not pass before the official exit date at odds of 1.42/5.
It is true that, as Max Liu reported on Sunday, senior Tory critics are softening their stance.
Despite almost certainly having little to offer her critics regarding the backstop, May will win round dozens of MPs because Brexiters fear it may never happen otherwise. Converting 116 by next week, nevertheless, is a tall order.
At that stage, May has promised a vote on extending Article 50. We must assume this will pass overwhelmingly, in accordance with the clear majority against no deal. It would be wildly wrong, however, to assume it will avert the threat of no deal.
EU uncertain to agree lengthy extension
First, the EU have to agree. If the deal has passed and awaiting ratification, a short delay won't be a problem. Otherwise, they are reportedly offering merely a two-month extension, with the proviso that the UK moves the process forward - either via a referendum or election.
This may well become problematic, with political implications on both sides that few have considered. The two-month extension idea is not random - it is the maximum length that would still enable the new European Parliament to be formed in July, without UK representatives.
EU elections present imminent crisis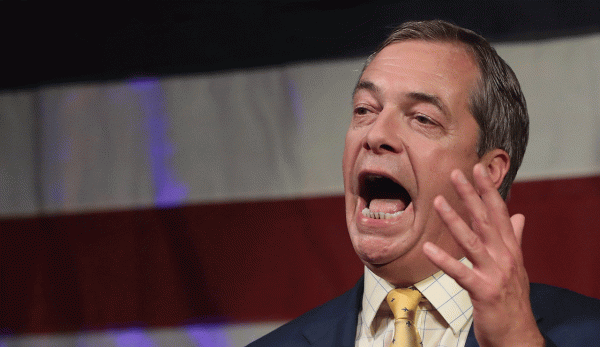 Therefore if the UK need a longer deadline to work something out, they would have to participate in the forthcoming European Elections. That would be an absolute catastrophe for the Conservative Party - whose voters would likely defect en masse to Nigel Farage's new Brexit Party or UKIP. The campaign would be incredibly divisive.
Ditto a second referendum - opposed by something like 90% of Tory members, let alone the Brexiters that form their electoral base. It is hard to envisage any Tory leader - or MP with ambition - arguing for anything that doesn't deliver at least a very swift Brexit.
Therefore, far from clarifying anything, next week's votes may accelerate the political crisis. If a two-month delay is agreed, the cliff edge of no deal is merely pushed forward, to a firmer, imminent date.
On all known form, May will bring her Withdrawal Agreement back for a third time, hoping to get enough Labour backers or abstainers who fear no deal. While probably the likeliest outcome, it is far from certain. Not least because attempts to date, such as the so-called 'Towns bribes', fell flat immediately.
This Stronger Towns announcment just keeps getting worse. Government now seems to be saying it's spread over 7 years amounting to just £40m a year for ALL the North West's towns. To put it in context in Wigan alone we've had cuts of £134m since 2010 with more in the pipeline

? Lisa Nandy (@lisanandy) March 4, 2019
The wider climate and conversation cannot be ignored. Although politicians are more or less settled on the idea of delay, Brexit voters aren't. The pressure on May to walk away from talks will ramp up on social media. So too any would-be leadership contender. A narrative blaming 'EU intransigence' has been developed for months.
Process and rhetoric likely to become more divisive
On the other side, Brexit is toxic across the other member states. The Euro Elections will be dominated by far-right nationalists trying to undermine the EU, forcing desperate mainstream politicians to pander by taking hardline stances towards the UK. If a long delay to Article 50 were to be sought, it might not pass in all 27 states.
Therefore if and when May brings her deal back to parliament for the third time, the nation may be even more divided, and support among Brexiters for a clean break entrenched. Only this time, further delay to avoid the cliff edge won't be an option.
The stakes and implications should become clearer after the next round of votes. Either the UK makes a quick decision to participate in the Euro elections, or a concrete alternative to no deal will be needed fast. Despite the Labour leadership supporting a second referendum, I suspect it will still come up short of a majority in parliament.
That could leave a general election as the only option. In this scenario, I guess Labour would stand on extending for two years and pursuing their Norway-style deal as opposed to the Tories' backing a 'managed no deal' - surely they couldn't fight an election on the deal that is hated by so many of their number. On current polls, May would win it and Brexiters would rally around a nationalistic campaign.
No Deal has never interested me as a betting option because it defies basic political wisdom that governments don't knowingly risk the economy or chaos. I don't believe it will happen at the end of March, because there are ways of avoiding it. Once that date has passed though, the sense of crisis and urgency will increase.
Only holding EU elections, with a plan to stay in for several years while everything is resolved, will provide any certainty. With little public appetite and no political incentive for Brexiters, such a development feels unlikely. No deal remains very much in play.
Bet on UK politics here
UK to leave EU by 29/03/2019?
Brexit Date
When will the Withdrawal Agreement pass?
Article 50 Extension
EU Referendum before 2020?
No Deal Brexit - Yes or No?
Year of Next Election

Follow Paul on Twitter and check out his website, Political Gambler.

Discover the latest articles
Read past articles