Brexit Latest: What next after Supreme Court strikes down prorogation?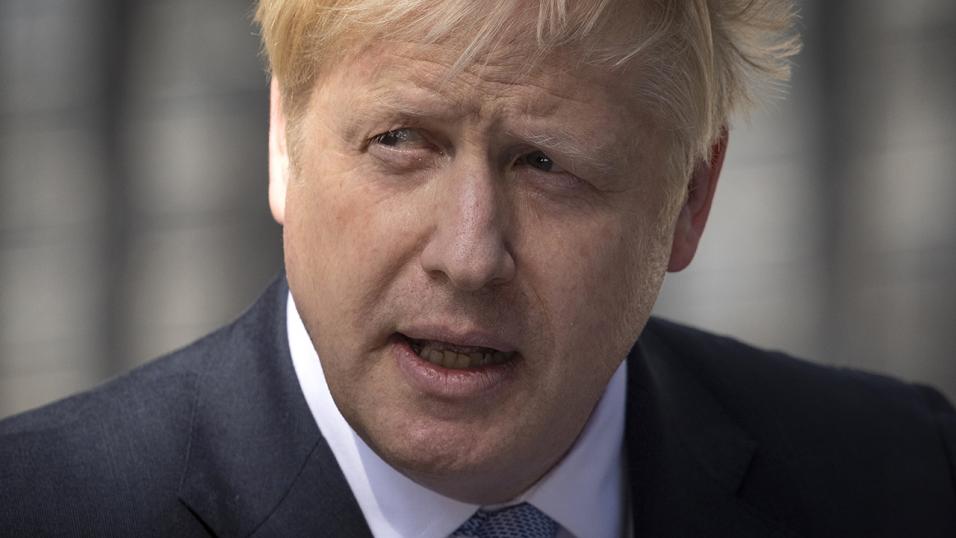 Boris Johnson is not resigning any time soon
Paul Krishnamurty tries to make sense of the constitutional crisis engulfing the UK, in light of this morning's Supreme Court decision...
"Every day this crisis engulfs politics and the news cycle, everyday without Brexit delivered, hurts Johnson."
The Supreme Court has delivered its unanimous judgement - Boris Johnson's prorogation of parliament was unlawful. Betfair markets reacted instantly with the PM backed briefly at odds-on to cease to be Conservative Leader this year and a 2019 General Election is now rated 70% likely at odds of [1.42]. To be clear though, nobody can confidently predict where this incredible drama is heading next.
The reaction from Westminster commentators, political opponents and Brexiter allies was predictable. The first group regard it a catastrophe for Johnson, the second demand his resignation while the third are doubling down, and want an election to resolve this constitutional crisis. Number Ten have confirmed that Johnson is not resigning and pressing on with his plans for a Queen's Speech.
This is about as bad as it gets for Johnson. Former AG said Dominic Grieve told me a few days PM "should consider his position" if the Supreme Court decided it was unlawful @joannaccherry just said Johnson should resign as PM outside court

? Beth Rigby (@BethRigby) September 24, 2019
"I invite @BorisJohnson to consider his position."

Labour leader @JeremyCorbyn says the #SupremeCourt ruling shows the PM has "acted wrongly in shutting down parliament and demonstrates a contempt for democracy and an abuse of power".

Follow live: https://t.co/aY7Nzaa1tQ pic.twitter.com/WFigEUk1q9

? Sky News (@SkyNews) September 24, 2019
This confirms what we already knew - Boris Johnson isn't fit to be prime minister. He's misled Queen and country, and unlawfully silenced the people's representatives. I'm on my way to resume my duties in the Commons and stop Brexit altogether. https://t.co/CklIVPUGBX

? Jo Swinson (@joswinson) September 24, 2019
"There are a lot of people who want to frustrate Brexit."@BorisJohnson says the #SupremeCourt ruling that his decision to prorogue parliament was unlawful was "not the right decision."

Get the latest here: https://t.co/9AIO3XpiWC pic.twitter.com/mL1tyh3hws

? Sky News (@SkyNews) September 24, 2019
Thanks to the act passed in Parliament this Supreme Court decision gives control back to the EU. It is within their gift to give an extension of their choosing- they can even force a second referendum.

We now need an election as soon as possible. pic.twitter.com/jTEUZW2tE9

? Richard Tice (@TiceRichard) September 24, 2019
'We need Boris to be strong, it's the worst possible outcome for our democracy' says pro-Brexit MP Andrew Bridgen

Supreme Court rules the PM's decision to suspend Parliament was unlawful.https://t.co/9JFoleqs1E pic.twitter.com/7mddfNvZEj

? Victoria Derbyshire (@VictoriaLIVE) September 24, 2019
Drama awaits when parliament resumes
Parliament will resume tomorrow at 11.30am, thus interrupting the Labour conference. That represents two further bits of bad news for the PM, as it will push the Labour civil war down the news cycle and avert a planned walkout during Tom Watson's speech. Instead all the focus is on Johnson, and what his opponents plan to do next.
A Second Vote of No Confidence in 2019 is trading at [1.45] and, in my view, almost certain to happen, swiftly followed by an election. However, don't expect that to play out yet, not until No Deal on October 31 has been blocked. The new law demanding the PM seeks an extension does not come into force until October 19 - straight after the EU Council meeting from which any new deal must emerge.
Could the Meaningful Vote pass after all?
Few are publicly predicting a revised deal will materialise in time but the betting is moving in that direction. The Meaningful Vote is into [2.7] - equivalent to a 36% chance - to pass in 2019.
There is definitely a route to this, in light of Labour's new position. They promise a confirmatory referendum between any deal and Remain, meaning they will be able to vote with the government so long as they pass an amendment to secure the referendum.
The question therefore is whether Johnson is prepared to submit a deal to parliament, which includes paying the £39BN divorce bill and presumably the Northern Irish backstop. At this moment, such a move feels counter to his and the Conservative Party's political interests. Evidently, Nigel Farage is not going away.
The calling of a Queen's Speech and prorogation is the worst political decision ever. Dominic Cummings must go.

? Nigel Farage (@Nigel_Farage) September 24, 2019
My instinct for months has been that Johnson, advised by Dominic Cummings and to some extent Steve Bannon, have gamed this scenario all along. They can now frame the election as 'Brexiters versus the Remainer establishment'. The polls suggest he's on course to defeat a divided opposition and such framing might collapse the resilient Brexit Party vote share.
Delay could be ruinous for the Tories
That still stands but it is ever more problematic. First, every day of these headlines undermines Johnson's standing with the public. Lying to the Queen is bad. Failing to deliver his 'do or die' promises on October 31 even more so. Check out these two polls from Comres, taken before the decision.
Westminster voting intention
... if held after the UK has left the EU without a deal on 31 Oct:

CON: 37%
LAB: 26%
LDEM: 18%
BREX: 6%
GRN: 6%

via @ComRes, 18 - 19 Sep

? Britain Elects (@britainelects) September 23, 2019
Westminster voting intention
... if held after the deadline for Brexit has been extended beyond 31 Oct:

LAB: 25% (-3)
CON: 22% (-4)
LDEM: 21% (+1)
BREX: 20% (+3)
GRN: 5% (+1)

via @ComRes, 18 - 19 Sep
Chgs. w/ 06 Sep (same Q)

? Britain Elects (@britainelects) September 23, 2019
He needs an official pact with the Brexit Party but that will require walking a lot of comments back. A Downing Street spokesman, presumed on behalf of Cummings, has already dismissed the idea and labelled Farage and Aaron Banks as 'not fit and proper persons'. Any such pact would likely force more Tory MPs to defect.
Nor given his lack of majority, does he control the election timing. The opposition can keep him dangling on a string. Every day this crisis engulfs politics and the news cycle, everyday without Brexit delivered, hurts him. Confidence in the UK leaving on time are diminishing by the hour. Leaving on October 31 is out to [4.7] (21%), while a No Deal Brexit in 2019 is [6.4] (15%).
Caretaker PM after VONC looks likelier
If forced to predict the weeks ahead, I go for this, albeit with limited confidence: the uncertainty and speculation will persist until a parliamentary showdown after the EU Council Meeting, at which no new deal emerges to put before parliament. A VONC will pass. Jeremy Corbyn will get first crack at forming a temporary government, and fail.
Then, opposition MPs will try and find a caretaker to extend Article 50 and call the election. Ken Clarke is into [8.0] to replace Johnson and I'm quietly confident of a gamble on Margaret Beckett - recommended earlier at [80.0] - will gather steam. An election will be triggered for either very late November or early December.
As for Boris Johnson Exit Date, get your lays on at anything under [3.0] about a departure in 2019. He isn't resigning. He will lead the Tories into that election. He could plausibly resign after an election defeat but that would require the market being settled this year - after a replacement had taken over. Neither looks at all likely.
Follow Paul on Twitter and check out his website, Political Gambler.