Brexit Latest - Is an October election inevitable?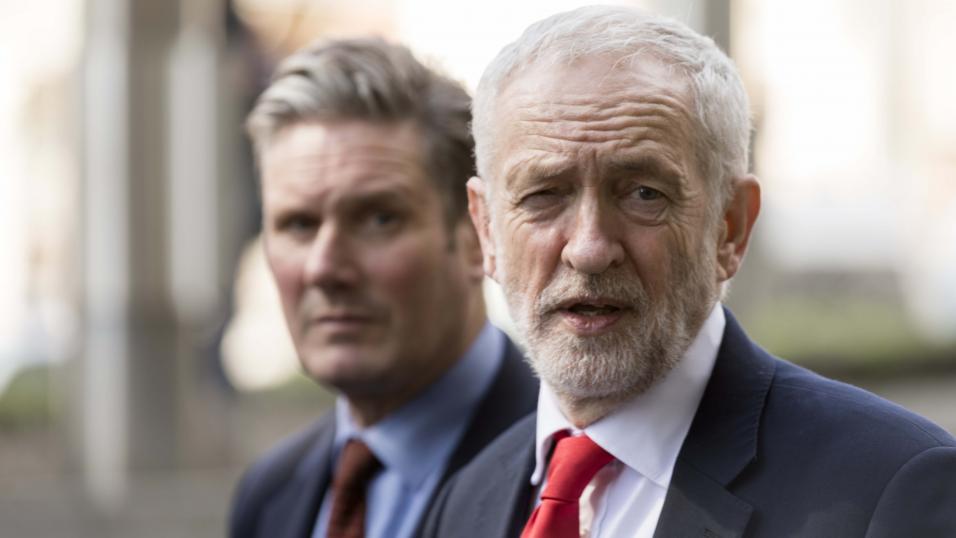 Labour have a huge tactical decision to make
An October election is now odds-on but will the opposition let Boris Johnson have his way? Paul Krishnamurty is sceptical...
"It is hard to see any sense in Labour supporting an election before the Brexit date...there will be many more opportunities and the Tories can't govern...It will only get worse for Johnson."
After yet another extraordinary, dramatic day in UK politics, few if any observers are any clearer. Quelle surprise.
Protesters almost drown out Johnson speech
An October General Election - tipped here last week at 4.67/2, crashed into 1.251/4 after it was announced Boris Johnson would address the nation at 6pm, straight after his MPs. In a bizarre and surely unprecedented situation, the PM's words were almost drowned out by protesters. He did not look comfortable.
Far from announcing an election though, the PM made a point of saying he didn't want one. Rather, the government has said it will try to call an election if, as expected, parliament votes to take control of the order paper and then demand Johnson to seek an extension to Article 50. The market barely moved.
Anti no-deal bill expected to pass
Labour backbencher Hillary Benn will introduce this bill to stop No Deal happening without the consent of parliament - see his Twitter thread below for details. Betfair punters strongly expect it to pass - our new market rates that a 1.152/13 chance.
1/8 The European Union (Withdrawal) (No. 6) Bill 2019 pic.twitter.com/16cmhdRkOp

? Hilary Benn (@hilarybennmp) September 2, 2019
What happens next? Everybody on all sides understands this is a game in which the rules are constantly changing. That adds to the unpredictability.
Opponents distrust Johnson on election date
Assuming today's bill passes, Johnson will try and force an election through - framed around his preferred 'parliament versus the people' narrative. The government says it would be for October 14th but in such circumstances, the Prime Minister can move the date. A big problem because his opponents know that.
PM saying he's encouraged by 'progress' in talks with EU is nonsense: govt has not put forward any proposals in negotiations; & Cummings thinks they are a 'sham'. https://t.co/1IOG8cd8e1

? Keir Starmer (@Keir_Starmer) September 2, 2019
In order to force this election, Johnson needs 434 votes. This could only happen if Jeremy Corbyn whips his MPs to support it. The next moves of the Labour leadership are arguably more important now.
The latest (subject to change by the time this is published) is that Corbyn says he will back an October election, but only if the pre-Brexit date can be guaranteed. As I understand, it can't.
In order to get Labour backing, Johnson might have to take his cue from parliament and extend the Article 50 date.
This might represent a turnaround in terms of tactical superiority. If Labour block the election, Johnson is in an awful position. No parliamentary majority and unable to get a chance to win one unless he betrays his supporters and most important pledge.
Tory civil war escalating by the hour
The PM must also deal with his party's civil war. The threats to deselect 'disloyal' Tory MPs appear to be backfiring. Philip Hammond's constituency party have already acted to re-select him. Will the leadership want to go to war with local associations?Other rebels appear to be standing their ground.
JRM asks MPs to support the Govt in its negotiations. I did. I voted for the conclusions of the negotiations brought to Parliament in the WA. JRM, his friends and current Cabinet members did not. Why am I, having loyally supported, now being threatened and not them? https://t.co/vCHLTeufrf

? Alistair Burt (@AlistairBurtUK) September 1, 2019
On the other side of that right-wing scuffle, Nigel Farage has confirmed what most of us expected. They will form a pact with Johnson's Tories but only if they promise to leave without a deal.
BREAKING: Nigel Farage confirms Brexit Party won't stand against Conservative candidates in an election if Boris Johnson promises to leave the EU without a deal. "Of course we'll put country before party." Massively helps the Tory vote, while the opposition is divided @BBCr4today

? Paul Brand (@PaulBrandITV) September 3, 2019
It is hard to see any sense in Labour supporting an election before the Brexit date. They are behind in the polls but that could change if Brexit doesn't happen by 31st October.
I'm strongly of the view that voters are largely disengaged nowadays and respond suddenly to shocks or big events. Hence why the Tory share held up during two years of non-progress and then suddenly collapsed, but only once it became abundantly clear the exit date would be missed.
Labour would be better served by waiting
Of course they want an election but there will be many more opportunities. Parliament can't stay suspended forever and the Tories can't govern on these numbers or amid this deadlock. The government is facing legal challenges. It will only get worse for Johnson. We may even be looking at a catastrophically short tenure as PM. He was last matched at just 4.57/2 to leave post in 2019.
So how to play these markets? As updated on Twitter yesterday, I've cashed out of last week's bet on October. I now think even 1.618/13 is a bit short and that November is preferable at 5.69/2. This market may well swing back and forth in the days ahead.
Cashed out now average 1.5. Reluctantly. I expect it but these markets could go crazy over next few days. https://t.co/tzZAjvKeHF

? Political Gambler (@paulmotty) September 2, 2019
I expect the Hillary Benn bill to pass and land those short odds. There is also a new market on the 'Number of Ayes'. Liquidity is miniscule so far but when it builds, I'll be looking at the bands around 330 to 340.
Bet on UK politics here
Year of Next Election
When Will Next Election Take Place?
Hillary Benn No Deal Bill
No Deal Bill - Number of Ayes
Brexit on 31/10/2019
Prime Minister after Boris Johnson
Second Vote of No Confidence in 2019
No Deal Brexit in 2019
Article 50 to be Revoked
Brexit Date
First to Happen - Brexit or General Election?

Follow Paul on Twitter and check out his website, Political Gambler.
Recommended bets
Back a November General Election @ 5.69/2
Discover the latest articles
Read past articles