Brexit Latest: A deal is done but will parliament vote for it?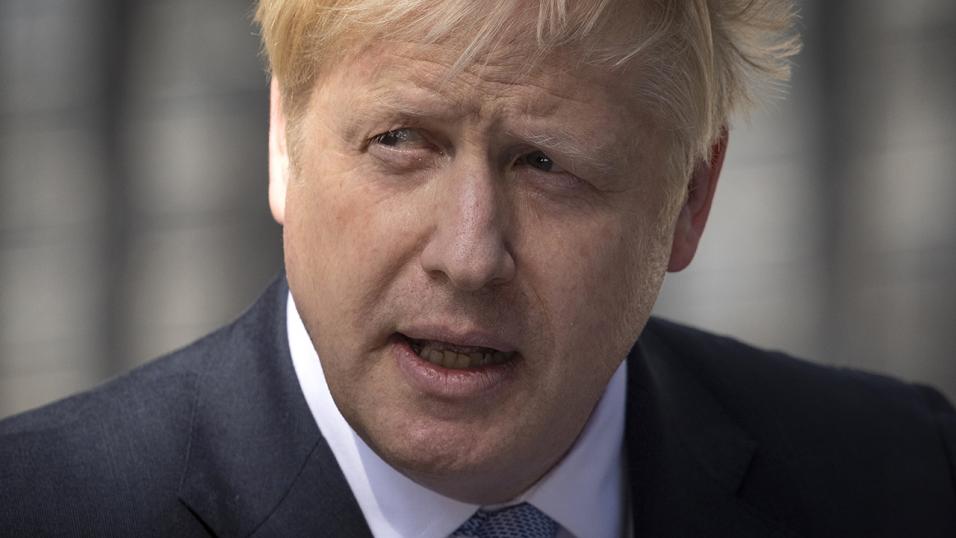 Will Boris Johnson's multi-faceted gamble pay off?
Britain and the EU have defied sceptics and negotiated a Brexit deal but, as Paul Krishnamurty explains, the saga is far from over...
"If, as the maths suggest, parliament votes down the deal, Labour will immediately try to amend it to attach a confirmatory referendum. That amendment would seriously imperil the whole Brexit project."
It will come as no surprise to anyone that various Betfair politics markets have been going wild this morning amid the fast moving events in Brussels. Brexit by October 31, for example, has been backed in from around 4.57/2 to shorter than 3.02/1. First, here's the latest update from the Prime Minister.
We've got a great new deal that takes back control -- now Parliament should get Brexit done on Saturday so we can move on to other priorities like the cost of living, the NHS, violent crime and our environment #GetBrexitDone #TakeBackControl

? Boris Johnson (@BorisJohnson) October 17, 2019
Brexiters - don't get too excited. We have been here before. This is merely the first hurdle. If parliament does indeed vote on Saturday, the deal will struggle to pass. The 2.56/4 about the Meaningful Vote passing any time in 2019 is still available. If it did pass the UK parliament, it must then be ratified by the EU Parliament in what would be a race against the clock to beat the current deadline. Everybody will want to pore over the legal text once it is fully published.
Johnson to ask EU to block extension
Before we consider that vote, we need clarification from the EU Council Meeting. News has just emerged that the government will ask the EU to rule out an extension after October 31 - making that vote effectively about deal or no deal.
If the EU were to agree to that, the deal would surely pass on Saturday with MPs fearing the consequences of no deal. It is far from obvious they would agree to such a plan though - especially given that they would ultimately prefer the UK to not leave and a route to remaining may well emerge on Saturday.
The DUP has confirmed that they are NOT on board with Boris Johnson's new Brexit deal at present. If he wants a deal to pass, he MUST ensure it has the support of Brits in Northern Ireland and protects its status in the United Kingdom.

? Leave.EU (@LeaveEUOfficial) October 17, 2019
As I write, the DUP will not support the deal. While the Northern Irish backstop has been ditched, it appears the deal will indeed create an effective border in the Irish Sea and therefore present a real long-term threat to the union. Without the DUP, it is unlikely Johnson will get the 320 votes to get this through parliament.
Is Johnson seeking a DUP-free alliance?
So what is Johnson's plan? One would expect he can compensate for losing their votes by getting most of the Tories who either defected or were sacked earlier for blocking no deal - these internal critics already voted to Theresa May's deal, so are evidently open to a pragmatic Brexit.
On the plus side, the noises from recent interviews from Tory MPs in the European Research Group left the impression they are desperate to, and ultimately will, back their PM. If nothing else, Johnson may well succeed in re-uniting his party ahead of the election everyone expects soon.
Moreover, if committing to retaining a 'level playing field' on workers' rights and regulations, Johnson will offer a path for Labour MPs - reportedly up to ten - who either support Brexit or represent heavily Leave seats?. I suspect the maths are still slightly against Johnson but the vote will be close.
Labour ready to impose a referendum
So far, so good for the PM. He's defied critics by getting a deal and might yet have the last laugh over his parliamentary enemies. However this is an optimistic perspective. In fact, Saturday's dramatic showdown could puncture a gigantic hole in his plan, reputation and electoral fortunes.
Here's why. If, as the maths suggest, parliament votes down the deal, Labour will immediately try to amend it to attach a confirmatory referendum. That amendment would surely pass and thus seriously imperil the whole Brexit project - current polls show Remain well ahead.
I rate this outcome very likely and recommended backing No Brexit before 2022 last week at 4.57/2. It has since drifted to 5.24/1 but the argument still applies.
Farage threat unlikely to disappear
Nor is this strategy without serious risk regarding the wider electoral implications. Nigel Farage is saying that, unless it is substantially different from the Withdrawal Agreement, this deal could worse than staying in the EU. He recognises the threat of Labour imposing a referendum and if that happens, Boris Johnson will not be spared blame.
That creates a massive incentive for opposition MPs (and internal enemies) to block the deal. As it stands, Johnson's Tories are flying in the polls. Delay Brexit and they risk haemorrhaging votes to Farage's Brexit Party. As explained last week, voting intention has been extremely volatile this year.
There is also the need for an election and the fundamental dynamics of it. Johnson wants one, as he lacks a majority. If opponents do impose a referendum, that might boost his preferred narrative - that parliament is defying the will of the people.
The problem is that such a strategy revolved around either squeezing Farage into irrelevance or forming a pact with his Brexit Party. Given that they want 'no deal', let alone 'level playing field', neither seems very likely. That could be utterly ruinous for the Tories in an election where Remain parties supporting a second referendum hold the majority of votes between them and are bound to form some sort of tactical alliance.
Johnson plan feels like a bold gamble
This is a very fast moving, complicated process and we must be prepared to reconsider conclusions as they unfold. Right now though, it feels like Johnson is gambling. Try to get the EU to help bouncing MPs into backing him at the last minute. If that fails, gain a mandate for his deal at a general election. In both cases, he is relying on others including enemies from other parties and his own.
Apologies for the lack of clarity we all desire. All options - extension, deal, referendum, revoke, caretaker PM, election, even no deal following an election - are still in play ahead of Saturday's extraordinary sitting in parliament.
Follow Paul on Twitter and check out his website, Political Gambler.
Brexit markets on the Exchange
Brexit on 31/10/2019
No Deal Brexit in 2019
Brexit Date
Boris Johnson Exit Date
Prime Minister after Boris Johnson
Year of Next Election
When Will Next Election Take Place?
Meaningful Vote to pass in 2019
Most Seats at Next General Election
Second Vote of No Confidence in 2019
Article 50 to be Revoked
First to Happen - Brexit or General Election?
Discover the latest articles
Read past articles