Brexit Betting: Poll carnage as Tory and Labour tactics implode simultaneously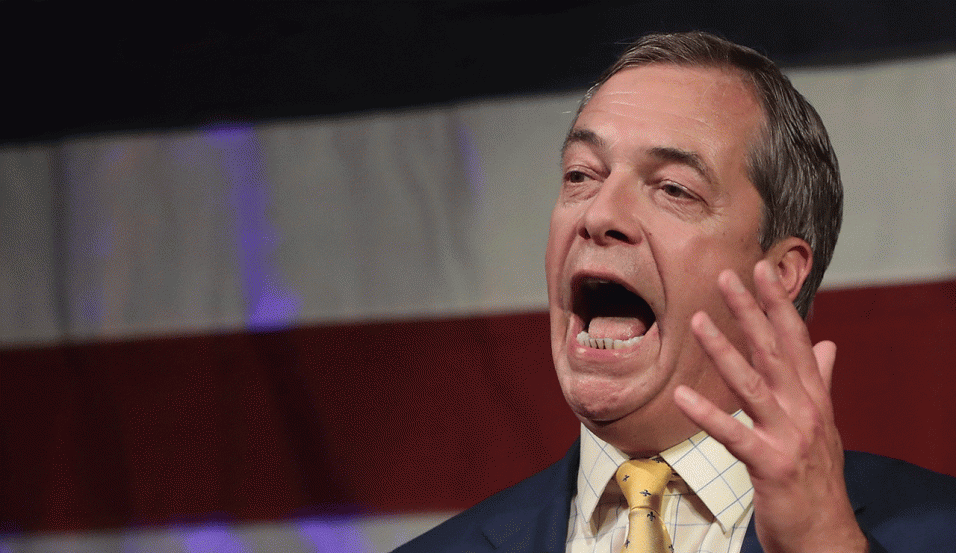 Nigel Farage is poised for a huge win at the Euros
Both the Conservatives and Labour are tanking in the polls as their convoluted Brexit tactics unravel. Paul Krishnamurty analyses the implications for the Euro Elections and Brexit itself...
"At some point later this summer, the choice will become binary - referendum or no deal. Both are plausible depending how events and narrative develop."
Perhaps the best way to understand the stalemate since 2016 and increasingly volatile situation is to see Brexit through the prism of party political games.
Decades of opportunism is unravelling
Long before the referendum, criticising and opposing EU treaties was a cheap win for any ambitious politician from outside government. Accuracy, detail or the ability to deliver were irrelevant.
That enabled Nigel Farage to speak vaguely about the benefits of a Norway-style exit without scrutiny. David Cameron could promise a referendum on the Nice Treaty, knowing it would be ancient history by the time he would become PM. Jeremy Corbyn could rail against the neoliberal EU without offering an alternative.
Then the referendum happened and MPs were forced to pick sides. For Tories, backing Leave meant opposing Cameron and, if it lost, sacrificing a Cabinet career. Many long-term Eurosceptics like Theresa May opted for Remain - probably not considering that it would later come back to haunt them.
Once Britain voted to Leave, a new game began. For the Tories, the challenge was to 'own' Brexit. To do so, she laid out extreme red lines for negotiations and accused opponents of sabotage. A snap election was supposed to weed them out and deliver a big majority.
For Labour, the new challenge was to simply avoid blame and a narrative that could cost them dozens of seats in the North and Midlands. Whenever possible, change the subject to domestic policy. When nationalism comes to the fore, they struggle - see Scotland. If Brexit was to fail, they had to ensure the Tories would at least share the blame.
2017 election destroyed May's tactics
The 2017 election then changed the rules. After losing her majority, all relevant parties knew May no longer had the numbers for her 'Tory Brexit'. If unprepared to compromise, the government would inevitably hit a wall and be forced to change course.
That realisation explains Labour's fence-sitting ever since. They knew the Tories would not appease their concerns and were determined to avoid their narrative that Labour are trying to reverse Brexit.
So long as they held firm, May's opportunist tactics would implode first. That moment arrived in March, when it became clear the UK would need to extend Article 50 and that no workable plan was in place.
Tory vote share in freefall since delay
As a result of delaying, and then finally reaching out to Corbyn for talks, the Tory vote share is collapsing and the party is facing an existential crisis unseen since the 19C. They slumped to all-time lows in weekend polls and could soon be regularly overtaken by Farage's new Brexit Party.
Game, set and match to Labour, then? That, I admit, was my instinct a fortnight ago when tipping them for the Euros. Their convoluted sequencing - soft Brexit but if not keep all options on the table including a referendum - was paying off.
When cross-party talks collapsed ahead of these elections, they could 'regrettably' back a referendum as the only option, and thus sweep the Remainer vote. The awkward coalition that brought 40% together in 2017 could be broadly sustained.
Labour will regret not backing a referendum
My mistake was overestimating Corbyn's electoral antennae. Those tactics were led by Keir Starmer, who shrewdly predicted how the process would pan out. The Shadow Brexit Secretary clearly wants a referendum, but his leader doesn't. Instead Corbyn has stuck with a soft Brexit policy that pleases few, especially among Labour voters.
Consequently, Labour now have their own crisis to manage during an election season which they should be dominating. First they underperformed at the locals and now they are getting thrashed by Farage in the Euros.
The most recent polls paint an unprecedented picture of British politics. Our electorate looks as diverse and split as in any European PR system.
Westminster voting intention:

LAB: 28% (-5)
CON: 22% (-5)
BREX: 21% (+4)
LDEM: 11% (+5)
GRN: 6% (+2)
UKIP: 4% (-)

via @OpiniumResearch, 08 May
Chgs. w/ 23 Apr

? Britain Elects (@britainelects) May 11, 2019
Westminster voting intention:

LAB: 27% (-6)
BREX: 20% (+6)
CON: 19% (-4)
LDEM: 14% (+7)
CHUK: 7% (-2)
GRN: 5% (+2)
UKIP: 3% (-2)

via @ComRes, 09 May
Chgs. w/ 16 Apr

? Britain Elects (@britainelects) May 11, 2019
European Parliament voting intention:

BREX: 34% (+4)
LAB: 16% (-5)
LDEM: 15% (+5)
GRN: 11% (+2)
CON: 10% (-3)
CHUK: 5% (-4)

via @YouGov
Chgs. w/ 30 Aprhttps://t.co/HB9DIZKfah
(£)

? Britain Elects (@britainelects) May 13, 2019
Euro elections to kickstart new phase
As the last poll suggests, next Thursday will be carnage for the big-two. The Brexit Party will win big - they're now a paltry 1.11/10 for Most Seats - but ultra-remain parties like the Lib Dems, Greens and SNP will also thrive. I'll explore specific targets and markets later this week.
These results will surely be the end of Theresa May. A Tory leadership contest will start and probably be won by a candidate backing no deal. Dominic Raab - first advised at 27-1 back in 2017 - is reportedly the preferred choice of Brexiter donors and into 7.26/1 behind perennially over-rated favourite Boris Johnson at 4.216/5.
If so, that new leader will then have little choice but to call a snap election, in order to get a parliament that backs no deal. Only that strong line will get Farage off the Tories' back.
Corbyn's future is far less clear but he could well become vulnerable. Labour's current halfway house policy won't survive. They will eventually have to back a referendum or shed further votes to Remainer parties.
Referendum or no deal are the two likeliest outcomes
At some point later this summer, the choice will become binary - referendum or no deal. Both are plausible depending how events and narrative develop.
A referendum before 2020 is still trading around 3.9 whereas No Deal at any time this year is 7.26/1.
I reckon both will shorten but the timing is tight - after the latest delay it is clear the EU are prepared to drag this out. It does not have to be resolved before 2020.
The best current bet, therefore, is 3.39/4 about No Brexit before 2022 in our Brexit Date market. If a referendum were called at any time, it would go heavily odds-on and be easily cashed out for profit. Likewise, it is hard to see how no deal could ever happen without a referendum so there is no hurry to take that cover bet just yet.
Bet on UK politics here
Most Seats at European Elections
Most Seats at Next General Election
Overall Majority at Next General Election
Year of Next Election
Theresa May Exit Date
No Deal Brexit in 2019
Article 50 to be Revoked
Brexit Date
First to Happen - Brexit/May to leave?
EU Referendum before 2020?
Next Conservative Party Leader
Follow Paul on Twitter and check out his website, Political Gambler.
Recommended bets
Back No Brexit before 2022 @ 3.39/4
Discover the latest articles
Read past articles