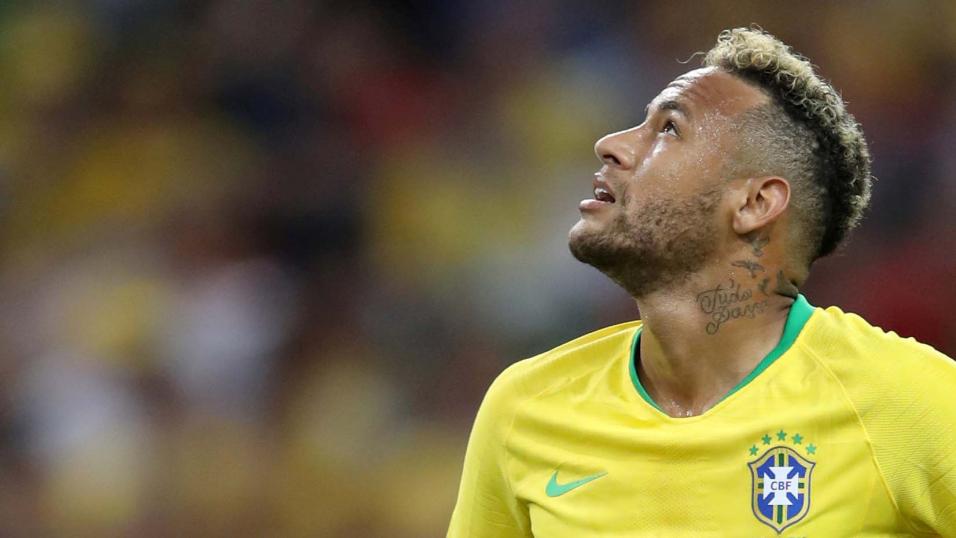 Things are looking up in the Brazil camp
Over-confidence saw Mexico nearly exit the World Cup and Rivaldo is expecting a more circumspect performance against Brazil but Tite's men will march on...
Tite is maintaining his starting 11 - or making few changes - and that really helps the harmony of the team, also giving the players more confidence.
Brazil improve again
I think Brazil's defeat of Serbia (2-0) was their best performance so far, and if I'm not wrong, I suggested a 2-0 win in that match.

But, while Brazil played well, they still conceded at least two good chances for Serbia to score and a goal in either would have complicated Brazil's mission.
Overall, however, Brazil was the far superior side in the game and won, so it was a nice afternoon. The players are showing commitment and gaining more confidence with each game.
Tite is maintaining his starting 11 - or making few changes - and that really helps the harmony of the team, also giving the players more confidence.
They aren't producing brilliant stuff but they are playing professionally as a group, passing the ball patiently. Everybody wants spectacular football, but that's not always possible.
Brazil didn't win both their first two matches - which would have got them into the last 16 before the Serbia game - so they were a little nervous before that game because defeat could have meant it was time to go home. But they passed this test and now it's time to rock on!
Over-confidence sent Germany out of the World Cup
When a team comes into a World Cup with too much confidence - thinking they are the best and the group phase would be easy - that can be very dangerous.
The other national teams were prepared, played defensively, and then counter attacked efficiently to earn the victory. I believe Germany was surprised thanks to the over-confidence brought about from the last World Cup in Brazil 2014.
After that competition, here in Brazil, everybody - fans and press - were talking about Germany's 10-12 year planning. But in fact, here in Brazil you don't have that time to prepare a team as you are always pressed to win every World Cup. Even if you make a good campaign, if you don't win it will be considered a failure. Only the World Championship satisfies.
Brazil were heavily criticized after that 7-1 loss but many other traditional national teams would like to go as deep as Brazil in that tournament. They were there in the fight until the end - played seven games in a month while other teams were sent home.
We should not forget that Brazil was World Champion in 94, finalist in 98 and champion in 2002, but in that time, no one talked about good planning as it happened with Germany.
If all the strong teams had superior planning, then who will be crowned as champion? I had the luck of playing 14 matches in two World Cups, fighting for the title until the end in both and I never heard anyone talking about our planning.
Sweden made Mexico pay for poor approach
Mexico were shocked by Sweden in that 3-0 defeat, and it was clear they also paid for their over-confidence.
Again, when a team gets too confident - guessing they are strong and capable of going deep in a tournament - they are clearly making a mistake. They thought they could beat Sweden easily as they were not so strong as Germany, but they ended up surprised.
Now, Mexico must take a step back and understand their limitations - trying to play at counter attack against Brazil, and not exposing themselves too early in the game.
Despite the difficulty of beating Brazil, Mexico are not without a chance despite being big outsiders, but only if they play with the right approach, and not as they did against Sweden.
If they play defensively, waiting for an opportunity to play on the counter, then they can become dangerous and cause Brazil problems. But if they prefer to play an open game, then I don't fancy their chances of troubling Brazil and they could even lose heavily.
In conclusion, I expect another tough match for Brazil, with them winning by 2-1.