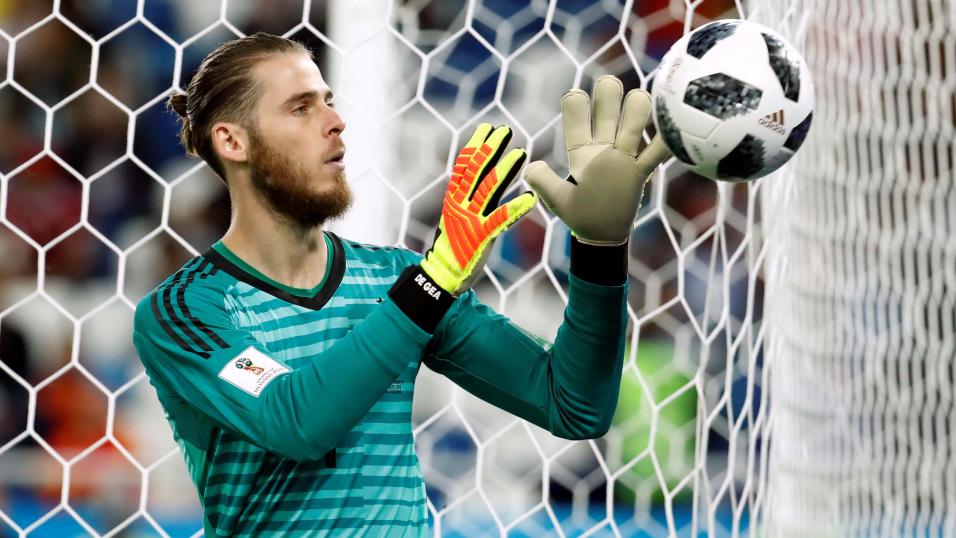 A Spain v England semi-final would be an amazing game
The former Spain international and Blackburn Rovers rightback talks about Spain and England's World Cup progress and muses on the possibility of the two playing a semi-final...
"England vs Spain would be an amazing game and it will be very complicated for us because we don't like to play against these teams with a powerful defence and a good counter-attack with that speed."
Lopetegui leaving was a shock but the team have handled it well
It is always complicated for the players to adapt to a new manager two days before the World Cup kick-off. They were working with Julen Lopetegui for two years, through the qualifying phase and the approach to the WC. It's very difficult to handle this change. But the shock will have been lessened as the change was only from Lopetegui to Fernando Hierro who they would have known already. He was in there as the director and had a good relationship with Lopetegui, and they have the same feeling and view of the team. It would have been different to change the manager for a foreign coach coming with another system and view of football. Lopetegui and Hierro had the same thoughts of the football they want for the National Team. So the most difficult thing for the players is the situation - the moment they have to go to the press conference and talk about the scenario.
Spain are up there but not the clear favourites
No, although the Germany defeat was shocking and they're gone, the favourites are still those three or four teams - Brazil, Spain, France, and Belgium as the dark horse, they are playing really well because they are confident. Even Croatia is playing really well.
I don't think Spain are favourites right now because their performance is not really convincing, but I know they are going to improve. If we go back to the World Cup we won in 2010, I didn't like the way they played in the group stage but they improved and ended up winning the tournament. I'm still confident about Spain and they are in the top three sides to win the tournament. We are in the easier half of the draw, all the big teams are on the other side so that's good. Russia will be a turning point because we play against the guys who play at home, so if we beat them the confidence will grow. We are in there, and we have a good chance to win another World Cup.
England-Spain semi would be amazing
We still have a long way to reach semi-finals. Russia is not going to be easy, not because they've got an amazing quality but because they play at home and they're strong physically. If we beat Russia we'll probably face Croatia which is an amazing team, they showed their potential and it would be very difficult. They beat Argentina.
It's a long way but if we get through to the semi-finals and England does the same, that will not be an easy match. They will have a lot of confidence because they haven't been there for a long time and they will feel amazing. It's a really physical team as well, really quick, although the second string struggled against Belgium in the last group game. England vs Spain would be an amazing game and it will be very complicated for us because we don't like to play against these teams with a powerful defence and a good counter-attack with that speed.
World-class Kane the man we all fear
Harry Kane. He is the big one. Kane is the top-scorer, a world-class striker and the most confident player in the England side right now. You know that in any chance he is going to be there to try to score. There aren't many strikers like him in football right now. He has got so much confidence and if England plays on the counter-attack obviously Kane is the one to finish it. Kane is the man any England opponent must control.
Not totally impressed by England but happy that they're through
What I've seen so far in the group stage, I still have my doubts because of that Belgium defeat. Obviously in the first two games it was quite good for England and they got some results. They played a quick tempo during the game, and Kane was playing like a key man. At the back John Stones is doing really well after struggling a little with Manchester City and now looks really comfortable.
But then England struggled against Belgium although obviously both teams played with a lot of players who have not been regulars in the first XI. I want to see England at their best, with their top team playing against a big side like Belgium or Spain.
Like Spain, England are on the right side of the draw so why not? I think we would see an amazing game if they met in the semi-finals. It'll be 28 years since England's last semi-final an the fans, the country, everyone is waiting for it! They will gain a lot of confidence if they got to the final four. I'm not impressed but really happy with England so far.