Graeme Swann: Roy on fire but white ball form irrelevant for Ashes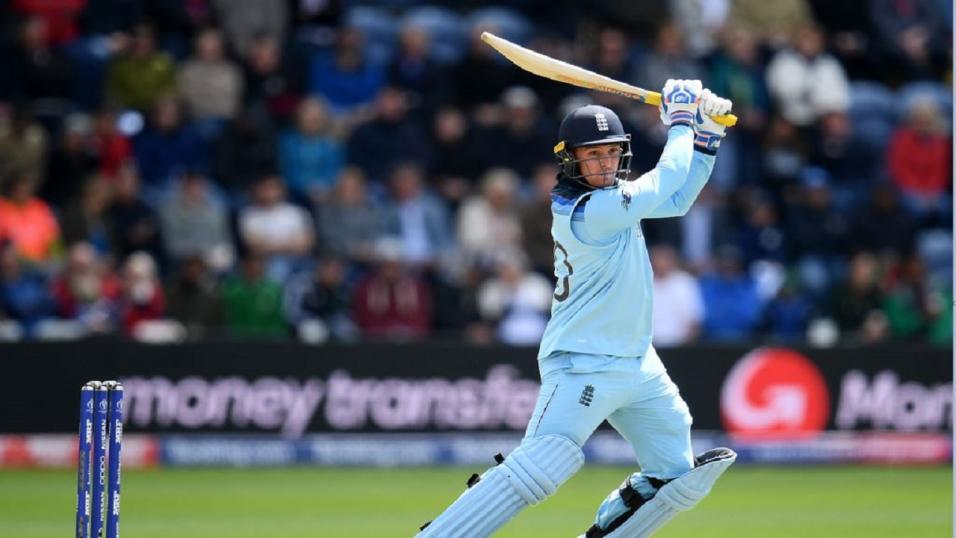 Jason Roy hit a superb century against Bangladesh
Betfair Ambassador Graeme Swann returns to look ahead to England's clash with West Indies, respond to calls for Jason Roy to play in the Ashes and deliver a message to the ICC over the washouts hitting the World Cup...
"I would never, ever pick a red ball team based on white ball form - it's a completely different game."
Bangladesh should have stuck with spin
No surprise to see Bangladesh opening with spin at Cardiff after England's performance against Pakistan and the openers got lucky a few times in the opening overs, but Jason Roy had a word with himself and he and Jonny Bairstow then batted sensibly before cashing in when the seamers came on.
Bangladesh will probably look back and think they moved away from spin too soon, as Shakib was bowling really well, and the game really went away from them when the seamers came on.
I don't see other teams moving away from playing the spinners early against Roy and Bairstow - there were enough early wobbles to suggest they are not out of the woods there.
'Ludicrous' to pick an Ashes team on white ball form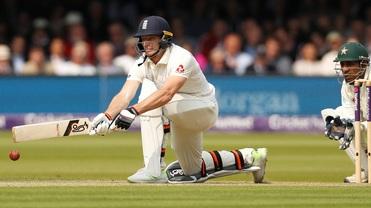 Roy went on to hit a superb 153 of course and there has been plenty of talk about him playing his way into the Test team for the Ashes but I would never, ever pick a red ball team based on white ball form - it's a completely different game.
I'm not saying Jason shouldn't play as no-one is really putting their hands up for that opener role, but it's a ludicrous notion to pick someone for a Test side based on one-day form.
People will point to Jos Buttler as a 'success' story for picking someone on the basis of one-day performances, but while he has done an excellent job at number 7 it's been by playing in a traditional manner - he was actually brought in to be a 'game changer' in the lower middle order and he hasn't actually done that.
Windies missed out against Aussies but still dangerous
I mentioned West Indies as my best outside bet in my outright preview and, had they beaten Australia, they would have been bang in contention because of the confidence that would have been flowing through the team.
It was a game begging to be won after they had Australia at 79/5 and then a get-able 288 but the failure to chase down the total highlighted their lack of strength in depth compared to the tournament favourites.
It wasn't bowling that lost them the game - the Aussies will always be able to get some sort of score on the board - but the West Indies do miss Sunil Narine (whose finger injury precludes him from playing anything other than T20) as a top class spin option.
There's still a long way to go in the tournament so there is no need for West Indies to panic yet but, with only one win in three so far, they'll be focused for Friday's game with England and will be a dangerous opponent.
But as long as England maintain their fearless approach, they should have enough for victory - a score of around 310 would be defendable on what is a big Southampton ground, so not one for huge scores.
I'll back that man Roy again to continue his good form and top score for England, at 16/5. As for top bowler, with a bit of cloud cover in the air, I'll go for Chris Woakes, at 4/1. Jofra Archer has grabbed the headlines and rightly so, but Woakes is a top class bowler in his own right - and a good lad to boot - so that's where my money is going on Friday.
ICC need to rethink reserve day policy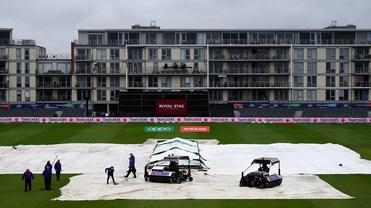 We've already lost a record four matches to washouts and - India v New Zealand has been called off at the time of writing - so the decision not to have reserve days isn't looking too clever. I get that it's a difficult balancing act for the ICC but there is enough time between matches to fit in reserve days and it's something that needs to be looked at before the next big tournament.

Cric-o-nomics: What do the stats say?
Ed Hawkins provides the pure value for the top-bat and bowler markets by revealing players' real odds on a two-year form study for the markets
Still Stoked
You know the drill by now on top England bat. Only Ben Stokes fits the bill as a pure value bet. The 11/2 that Sportsbook offer is out of line - but not by much. At least the wet weather and probable cloud cover may help nip out a few early on to get Stokes to the crease but considering we took 8s in game one in this World Cup about the Durham man and won, this looks, and feels, like a wager too far. For the record, the front three in the betting - Joe Root, Jason Roy and Jonny Bairstow - have win rates at 16%, 20% and 19.5%. They are priced at 13/5, 10/3 and 7/2 respectively. Bairstow, then, is creeping towards value.


The four tops
It's a different story on top West Indies bat. Four men are potential bets - Shai Hope, Chris Gayle, Shimron Hetmyer and Jason Holder. Our data has them priced at 2/1, 16/5, 9/2 and slightly shorter than 8s. Now, given that so many players are priced incorrectly it is hard to hang your hat on just one man as being pure value. But the greatest price differential would suggest Hope is the man with 5.5 percentage points in our favour.


Two underrated
Liam Plunkett is the man we always turn to for top England bowler with an implied probability win rate of 27.2 That's 7.2% in our favour. No other England bowler is on the punters' side. Plunkett might not play but you get your money back if he doesn't. Oshane Thomas is the right jolly for top Windies bowler at 3s with Sportsbook. But is that short enough? Maybe not. He is a pure 9/5 shout. A strike rate of 20 in his fledgling career is also the best of any of his team-mates. Andre Russell is next best at 24 but we can't make a case for him at 4s.
Discover the latest articles
Read past articles