Graeme Swann: How England can win in Sri Lanka, India and at the T20 World Cup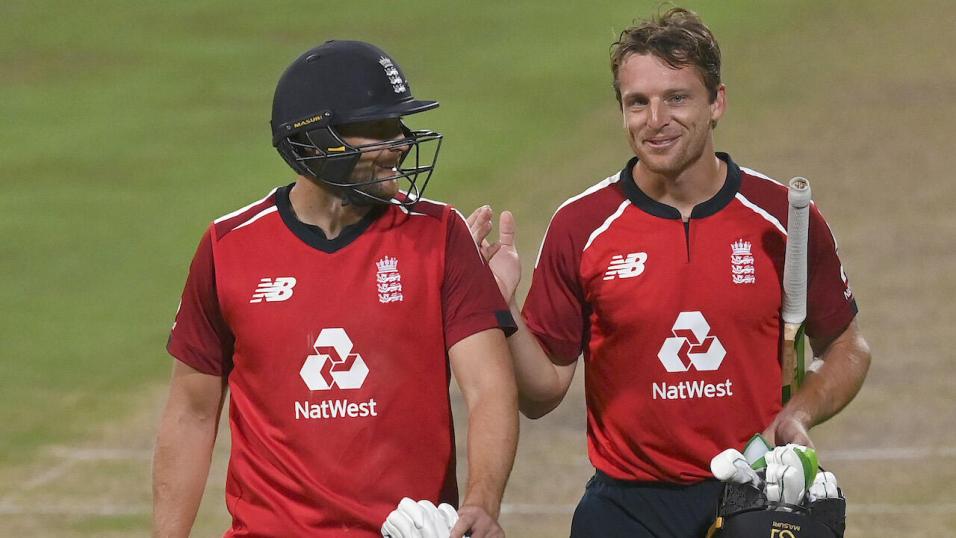 England T20 stars Dawid Malan and Jos Buttler
In our latest exclusive, Graeme Swann tells us why England can become the dominant force in the T20 game and that he has full confidence that they can win the T20 World Cup...
"So I'm quite confident in England, not just because of the impressive manner of their victories in South Africa, but also the style. It was almost cold and ruthless."
In some ways T20 cricket was the saviour of 2020, appropriately enough. That's not to say that it wasn't brilliant to have Pakistan and the West Indies over for the Test series, and Australia and Ireland for ODIs too, but Test cricket was always going to suffer without a crowd.
The T20 though, with the IPL in the UAE and then England's 3-0 win in South Africa, almost doesn't need the crowd because it's so fast-paced and there's so much happening on the field - although it's much better when they are there too of course!
England can establish themselves as a dominant T20 force in 2021
It helps that England are bloody good at it now as well, and they're getting to know their best team, which interestingly doesn't include Joe Root. There is time for him to force his way back in, but in my mind it's no bad thing if he's not involved with the T20.
He's a brilliant, versatile all-round player and I've always been a massive fan of Joe's in everything he does, but maybe cricket is moving on now to a point where he can just start to focus on the longer form of the game and let the youngsters focus on teeing off.
The form that someone like Dawid Malan is in at the minute, there is no one in the world who could keep him out of the team, literally. He's world No 1. And those rankings do matter to players, by the way. A lot of people go on about when the team gets to No 1 and how important that is, but I don't think that really matters to a team these days. It's a brilliant honour if you get there but it's always about winning the next game and the next series.
When you go back to your hotel room though, from a personal point of view, if you're performing game in, game out and you're top of the ICC table on points against all your peers, it's a nice feeling. It can drive you on to become better and better and I think it is driving Dawid. He's certainly not someone I would want to bowl to right now, he looks absolutely incredible.
In 2021, England have to go to India and try to win a T20 World Cup for which the home team will be favourites.
You might think the wickets will make it a totally different tournament from when we won it in 2010, but in actual fact you kind of have to take the pitches out of it. What you need is a team that believes it can win from any situation or any given position, and players who believe in themselves, know their roles and are performing. Once you've got people in their roles who are performing well, it's incredible how quickly the conditions can be taken out of the equation.
So I'm quite confident in England, not just because of the impressive manner of their victories in South Africa, but also the style. It was almost cold and ruthless. That last partnership between Malan and Jos Buttler at Newlands, where they put an 170-odd unbeaten to win the game at a canter, was almost robotic. It was so un-English! It was incredible. Think of all the times we've sat there watching or even playing in games and asked "what are we doing - and why?". But since the ODI revolution in England, T20 is following in its footsteps it seems. It's brilliant!
Spinning to victory in Sri Lanka
England have got three spinners in the squad in Sri Lanka but I wouldn't want to see all three in the team for the first Test because you've got to have balance. The key thing for the selectors is to pick a bowler who will win England the Test match by taking six or seven wickets in the second innings.
I like all three of the guys and they are brilliant blokes, but I don't think at the moment any of them would confidently say 'I'm that man, I'll do that for you'. And that's not their fault necessarily, it's a mindset thing. We don't prepare our spinners to be world-beaters and then when we go to a country where spin is more prevalent, we ask them to beat some of the best teams in the world, just because it's turning. I certainly wouldn't play two off-spinners, so it looks like Jack Leach and one of Dom Bess or Moeen Ali.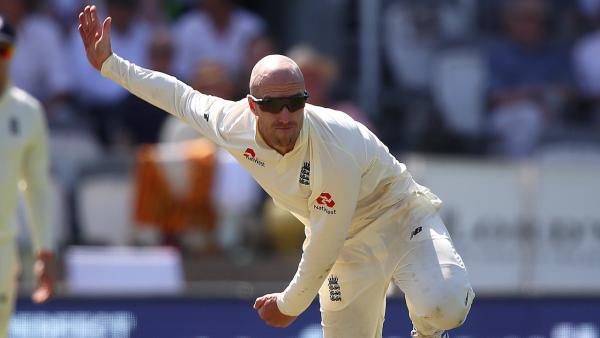 I know a few people including Bumble, who I respect a lot, have been saying that we should be trying to convince Adil Rashid to play red-ball cricket again but I don't think that's the route we should be going down.
Adil has been brilliant for England with the white ball but he doesn't like red-ball cricket - and it is a very different game. It degrades the art of spin bowling to suggest that just because he can do it for four or even 10 overs with five men on the boundary, he can therefore win a Test match. Adil hates red-ball cricket and frankly since he gave it up, his performances have gone through the roof, so let's not change that.
Broady for SPOTY
Good on Broady for that SPOTY nomination. He's already done better than I did because there are only six on the shortlist - I finished ninth out of 10! (I did beat David Haye though.)
Seriously though, it's a real testament to his career as a whole and he really deserves to be up there. He's bowled brilliant over the last year in Test cricket and let's not forget he was DROPPED for the first Test of the summer. He was written off again, but how can people keep writing off Stuart Broad? He worked his socks off to get back in the team and I'm sure there are people patting themselves on the back because they inspired him to do well, but he is and always will be my hero.
It's really important to have cricket in these sorts of conversations too because it's not on mainstream television any more so it doesn't have the same sort of appeal and audience it used to, so anything to get it out there, and Broady is a great ambassador for the sport. And let's not forget cricket was one of the first to get back on its feet this summer along with football.
Oti wants to win more than anything
Of course I'd love Bill Bailey and my old dance partner Oti to come out on top, partly because she used to scream at me 20 times a day that all she ever wants to do is win that thing. But Bill has done really well and he's having the time of his life - and I'm not surprised by how trim he's looking, I know how much weight you lose doing that show!
Obviously there's a popularity contest element to it but Bill's the elder statesman of the Strictly finalists and I think that might go quite well for him in the votes - and he's still got vowels in his name. Maybe HRVY will win though because if someone can win a TV show by breaking all the laws of the English lexicon and taking all the vowels out of the name, maybe we should applaud it...
But Oti and Bill, I'm rooting for you!