Graeme Swann: Buttler must keep playing natural game for England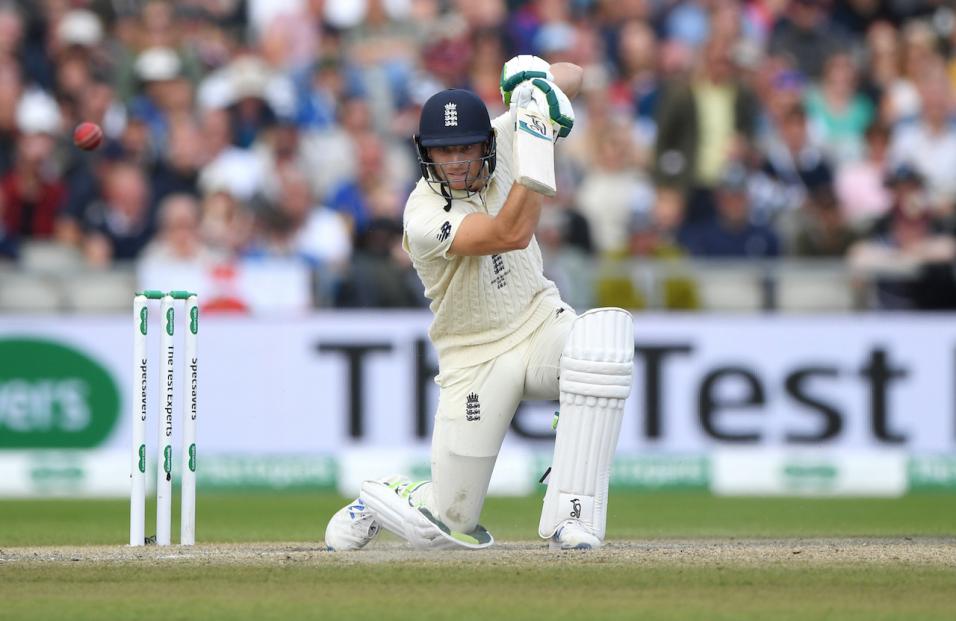 Joss Buttler should be told to go out and enjoy himself for England
Betfair Ambassador Graeme Swann looks back on England's first Test victory, ahead to Thursday's second Test against Pakistan and offers supportive words for Ben Stokes...
Jos Buttler didn't have the best time with the gloves in the first Test against Pakistan and it looked a bit like the pressure of having his place under the microscope was starting to get to him. Sometimes, though, what you need are comfortable surroundings to get you out of a rut, and that fourth innings chase was perfect for him because it was like an ODI run chase with a finite number of runs to get and a finite number of wickets remaining. It was a simple calculation and he knows he can do that.
Test cricket, where often your goal is just to bat long, can be a bit of a daunting challenge if that's not your natural game. If you've got a defensive technique like Ian Bell or Jonathan Trott, it suits you to bat as long as you want. But if your defensive technique is flawed, which is true of Jos because he's not Jack Hobbs or Geoffrey Boycott, it is hard. That's why I want him to be told to go out and enjoy himself.
Buttler and Woakes were perfect batting partners
I've played with and against Chris Woakes, at international level and county respectively, and I know that he is a genuinely good batsman. If he wasn't such a good bowler, he could genuinely carve out a career as a batter. He's definitely good enough to bat at number seven for England, even if recent form suggests it is a spot too high for him. He's one of the players who if you give him the responsibility and tell him that this is his spot, he'll grow into it.
I remember he got a couple of rapid half-centuries in the ODI series against Australia last time England were over there and it looked like he was coming into his own as an aggressor, taking the attack to the Australians. I thought he was going to become a genuine Stokes-like all-rounder but his batting has stuttered since then, it seems.
He was the perfect partner for Jos on Saturday afternoon because they're both laidback people who are not prone to panic or thinking they suddenly have to hit four sixes in an over like I would have done. It was almost calming to watch them do it, relaxed as you like with big smiles on their faces the whole time.
Balancing personal and professional life is tough for cricketers
Different people will thrive on having five days of Test cricket and the chance to forget about everything that's going on in the background, while others will not be able to get it out of their mind. It is very tricky.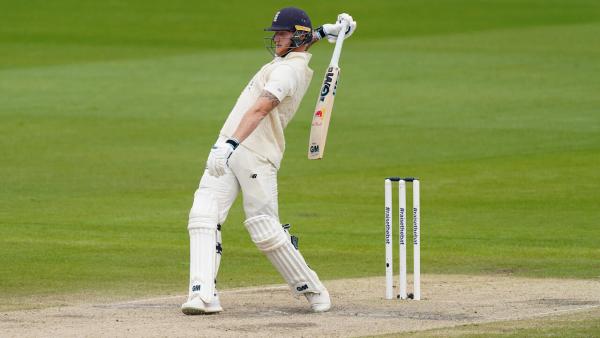 You do have to realise that it is just a game and when family and the health and wellbeing of loved ones involved, how can you put as much concentration and gravitas into a Test match as you otherwise would?
When I was in India in 2012 with England my little girl had just been born and, when she became very, very ill, I flew home to support my wife and child immediately. I know there are old traditionalists who think that you should play the game no matter what but I never saw it like that, so all the best to Ben Stokes and his family right now.
England would be bonkers to write off Anderson
Jimmy is a phlegmatic individual. He's not daft. He's actually one of the more intelligent people I've played cricket with. He could do the crossword without colouring in many boxes and everything. So it's not a surprise to hear him be critical of his own performances and suggest that they could drop him before he retire on that basis.
He knows that when you get to his age and have achieved as he has, you do get a certain amount of leeway but eventually people will start questioning him. He's still the best swing bowler in the world though, and England would be bonkers to start writing him off.
It's really not helping him that you can't put saliva on the ball. I was the bloke shining the ball for him for years and the key was to keep your hands really, really dry for when you're handling the rough side - that's why I used to rub my hands in the dirt when I was bowling then wipe the excess on my whites - and then use saliva to polish out the scuffs on the other side. Even the best bowler England has ever produced is going to find it hard when the ball looks like a dog's had it 10 overs in.
Yasir Shah will aim to bounce back in second Test
The fact that Yasir Shah didn't win the game for Pakistan in the fourth innings is a massive bonus for England because that's exactly what he's there to do and what he has done so many times before. England didn't play him well for the most part and he got eight wickets in the match - but then that's what world-class bowlers do. I didn't think he was at his vintage best either so I'd be wary of what he will do to correct that in the second Test.
There will be an overarching team plan on how to play him and as a batsman you'll get tips from the guys who play him better, but every time he plays it's a very individual battle he bowls so you have to find your own method for facing him.
The good thing is that England have Graham Thorpe as their batting coach, who was a great player of spin and is a great presence in the dressing room. He never seems to show any emotion and puts all the batsman at ease. He's a classy coach and a great guy.
Discover the latest articles
Read past articles