Graeme Swann: Why England will not miss Moeen and Tim Paine needs to grow up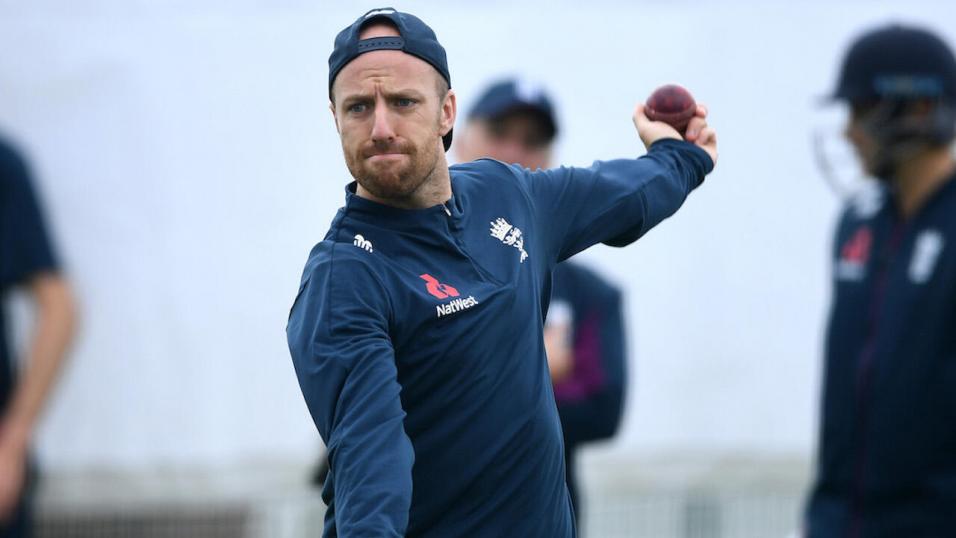 Jack Leach can be the kingpin of England's attack in Sri Lanka
As England prepare for the first of six Tests in the sub-continent, we asked newly appointed maths teacher Graeme Swann to consider their spinning options, as well as give his thoughts on Australia and India's latest quarrel...
"Bess and Leach bowling in tandem can win England both Test matches in Sri Lanka"
Going to Sri Lanka as a spinner is a big deal because it's a chance to take wickets, win Test matches and be the kingpin in the bowling attack.
Moeen is not a front-line spinner
Given the opportunity the country presents, it is a shame for Moeen Ali to get ill at the time he did but he's clearly not comfortable playing Test cricket, so I don't think it's a massive loss for England. They shouldn't looking to play him as the first-choice spinner anyway because mentally, I'm not convinced that he believes he can be that man.
Conversely, I've read some great stuff from Dom Bess where he was saying exactly what I'd be saying that yes, there is a lot of pressure on spinners going to Sri Lanka, but that he's looking forward to that, and looking forward to being the centre of attention. That is exactly the mindset you need!
Meanwhile, I've been trying to teach my daughter maths this week - fortunately she's very good - but even I can count the number of spinners England should be picking in Galle, and that's two. I hope they are not tempted to strengthen the batting by picking one spinner and having Joe Root as back-up, because they've got Jack Leach and Dom Bess, a fine partnership and I think the better spin attack out of the two teams.
Equally, I don't see the point in playing three spinners because they don't get tired. Rod Marsh once said to me that my aim should be, once I got the ball in my hand, not to stop bowling. You bowl at that end until the innings ends, you drop onto a rhythm and a length, and bowl 20 overs. If there are three of you, someone is going to get left out!
Seam bowlers you have to have more than two because it's bloody hard work, but with spinners there's no need. So picking three would be skewed thinking and frankly would only emphasise how little people understand spin bowling in this country.
What I like about Leach and Bess is that they balance each other out and they've got a history of taking wickets, albeit at Somerset where it turns - but that should not count against them. I've said it so many times that when it's turning is when you need spinners to take wickets. The most ridiculous thing I ever heard was when Jack was taking stacks of wickets for Somerset, and the inside line as to why he wasn't getting picked was that he only takes wickets when it turns. They subsequently went to Bangladesh and India without him and got hammered in all the Test matches. If only they'd had someone who takes wickets when it spins!
I think they're starting to see the light though and I hope they do pick Bess and Leach to bowl in tandem and win England one or both Test matches in Sri Lanka.
Spin is important but the batsmen make wins possible
The thing is though, you only win Test matches if your batsmen are piling on runs. Stuart Broad said it this week talking about Australia, but it's even more important in places like Sri Lanka and India. If you've got scoreboard pressure and can just attack, and don't allow one slog to push the field back, spinners will win you every game.
So I want to put more pressure on the batting line-up, because to be candid they are not playing against a vintage bowling attack - we saw that in South Africa where Sri Lanka really struggled. Since Rangana Herath finished playing, they've not been nearly as potent an attack. They're hardworking, but if the players in England's top order apply themselves, they should be able to get a lot of runs against them, so I'd be demanding 400, 450 from them to set the game up.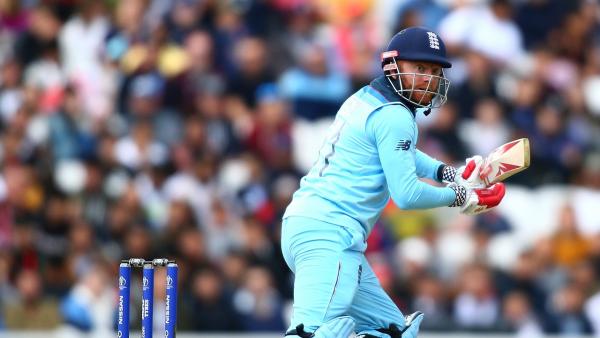 I'd have Jonny Bairstow in the team all the time, I think he's one of the best players in England. I don't think he's been particularly well managed over the years because he is someone who needs a bit of an arm around him and a bit more care and attention than others. He's a brilliant batsman and we see it in the one-dayers when he gets going - he's ridiculously good. There are certainly not five better batsmen than him in the country so I'm over the moon that he's playing.
It's a great time for Dan Lawrence to make his Test debut too. He's forced his way in through weight of runs which is the way to do it, and I don't think there are many better places to start as a batsman, because the wicket at Galle for the first three or four days is flat as a pancake, it's a small ground and the outfield is lightning.
Test cricket is a bubble anyway, Covid or not
The sports psychologist is a really important role in the Test set-up and it's vital they have one all the time, not just at the moment. Cracking Test cricket is more in the head than it is on the field. As soon as you believe that you are going to do well in Test cricket, inevitably you will because you're playing against other people who are fighting demons about whether they are good enough. The mentally strong are the ones who keep coming out on top. Hence why Broady and Jimmy always ended up doing well, and Cooky too. They are so mentally strong.
But living in a bubble should be nothing new to these players, because that's what being on tour is like anyway. You very rarely get out. You might go out for the odd coffee or whatever, but all the hotels have restaurants so more often than not you're not going out for dinner anyway. When we went to India just after the terrorist attacks we were in a bubble anyway because we just stayed in hotels. That's all we were allowed to do. We just played Xbox to be honest and it was a piece of cake, especially when you've got a Test match to focus on. Who cares if you're just going back to the hotel every night and can't go to a nice restuarant?! Go and get a hundred, get back and have a bottle of wine in the room. That's what me and Jimmy used to do - albeit without the hundred...
What a load of nonsense in Australia
Sledging, when you think about it, is pathetic. Having a go at someone and trying to undermine them mentally is absolutely pathetic. Taking the piss out of people, having a laugh and trying to get them out of their bubble I think is brilliant, and I was always a massive fan of that. But just abusing someone, not because they've nicked one and not walked - I can understand that one, that happens - but because you can't get them out and you have to resort to calling them every name under the sun, trying to humiliate them is just rubbish.
And then Steve Smith scuffing Pant's guard away? Talk about childish - it's schoolyard stuff. And I'm not buying that he was shadow-batting - he hasn't got to bat again and he's not left-handed! But remember they also said they didn't have any sandpaper so who knows what to believe. I'm not here to moralise. It's just ridiculous. Grow up, lads.
Everyone has forgiven and forgotten what they did in South Africa because they released that propaganda film - I think they called it a documentary - which was no holds barred, behind the scenes and highly edited! Anyone who has been in a cricket dressing room or been on tour can tell you how ridiculous that series was. But it's worked, and everyone in Australia has forgiven Steve Smith because he had a good Ashes afterwards.
But Australia have obviously decided that the best way to get to individual Indian batsmen is to upset them and have a chirp, and there's a saying about leopards and spots that came to mind during Tim Paine's verbals against Ravi Ashwin. This was going to happen at some point but frankly it's an effort to mask deficiencies. I always think that about teams who get stuck in and try and get personal, and the one who comes out of it with flying colours from it all is Ashwin, because his comebacks were spot on!
Anyway, it's all set up a great last Test match because it's been a brilliant series all round. I'd have to think Australia will win the final game because their record is so good at Brisbane, but they will have to spice the wicket up. Apart from that first Test when India were bowled out for 37, Australia haven't looked as penetrative. Brisbane is a hard place to go and play though. Not many teams win there.
Discover the latest articles
Read past articles