Graeme Swann: I want to see Ben Stokes take the attack back to India's spinners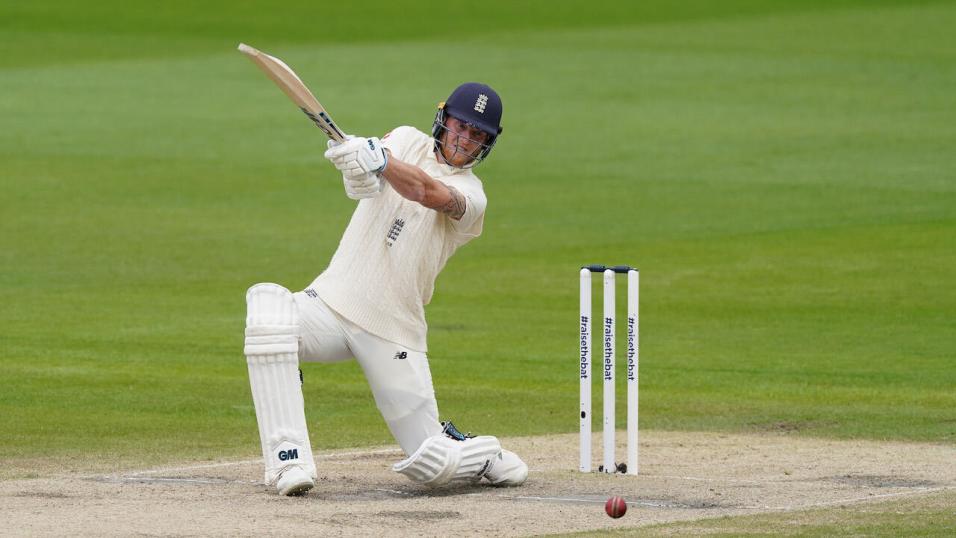 Ben Stokes is best served by staying in attack mode, says Swann
Graeme Swann watched India spin England into oblivion from the comfort of the commentary box and the retired England spinner was itching to have a go on that pitch...
"This series in India was always going to be a test of how to play on pitches like that, and now England must show they can rise to it with the bat."
I think England got suckered in by the conditions a little bit. I spoke to some of the lads before play here in Ahmedabad and they said that when they trained in the practice nets out the back of the ground, the pink ball was darting all over the place. It seemed like conditions would be really lively, especially under the lights and with how pink-ball Tests have gone in the past.
Always looked a spinner's pitch
Looking at the pitch before play on the first day though I was surprised that they stuck to it and didn't go with two specialist spinners because it was there for all to see that this was going to be a big turner. The middle part of the wicket looked good, but the ends were very dry and you could see that the top was going to go.
Of course, we didn't know how the pink ball was going to react on it but we got hold of one in the commentary box and the thing I noticed was that the seam is very pronounced. So if the ball missed the seam it would skid on, but if it hit the seam, it would rag square.
It wasn't A Bad Pitch though. It turned a lot from Day One, probably more than a wicket should, but the bounce was consistent. Here in India, people are shaking their heads, bemused at how much of a big deal it's become over in England, especially when they often come over here and get rolled on a green seamer.
That said, this pitch was a massive turner and it's the closest I've felt in a long time to being jealous because I couldn't go out there and play. I'd have given anything to bowl on that deck, and I know Dom Bess felt the same.
I had a bit of a chat with him and he said that he was disappointed not to be playing but that he felt in good rhythm nevertheless. I watched him bowl in the lunch breaks and he did indeed look in good form. He bowled with a lot of energy, and I think it goes without saying that England will pick him as one of two spinners next week, surely.
You might say that when Joe Root takes 5-8 you don't need a second spinner (!) - but two specialists is the way forward. If Joe wasn't one of the best batsman in the world, he could be a genuine off-spinner with some work - but he is, so he's not. He's got a very natural action though and all the bits move in the right direction. His consistency is really good for a part-time bowler, and he's always had that knack of picking up important wickets.
That one that got Washington Sundar is possibly my favourite dismissal of the last 10 years of watching cricket, just for the sheer joy on his face. I jumped about a yard in the air in the commentary box.
Batsmen must do more soul-searching
Despite the bright spots though, it was a heavy defeat for England, and once again they will need to be honest with themselves about where they went wrong. We played badly on that pitch, no two ways about it. In the first innings, they got to 70-2 and then collapsed.
As a spinner, I used to love it if I could get the first ball to turn square, because it would plant the seed in the mind of all the batsmen that it was going to turn big. Then they all play for spin, and it seems very hard to convince your brain otherwise, and that's what happened. They were being done mostly by the balls that didn't turn. Axar Patel does bowl with a bit of a wobbly seam so that when it didn't hit the seam, it would skid through them.
The disappointing thing for me was the second innings when England didn't come up with a solution to negating him. They were still getting out the same way - no one was being beaten on the outside edge or getting caught at slip off Axar.
No one seems to want to use their feet any more to disrupt the bowler's length, which was something I hated as a bowler if someone was able to knock me off my line and length. When the ball was turning, all I wanted was for someone to stand in the crease and be leaden-footed. Then you hardly have to do anything with the ball and the wicket will do all the work for you. That's what Axar Patel did and he just kept hitting the same spot.
Find a way
I enjoyed the way Stokesy went about it, trying to take the attack back to the bowlers, but then he got a bit spooked I think by one that went up in the air, and got trapped LBW to Ashwin. You could see from disappointment when he got out that Ben doesn't want to be sat in the crease, prodding at the spinners.
It's easier said than done, but I'd love to see Stokesy come out fighting in the next Test.
Each and every batsman needs to find a method to score runs on pitches like that, but I don't want to see rabbits in headlights again.
Ollie Pope got a couple of beautiful deliveries in this game but I would hope that next week, neither of those balls got him out, because he will have learned from it. Someone like him must be quick on his feet, so he must be able to find a way to avoid those dismissals. You don't have to run down the pitch to smack it, you can just come down to smother it too.
This series in India was always going to be a test of how to play on pitches like that, and now England must show they can rise to it with the bat.
Discover the latest articles
Read past articles