Graeme Swann: Bad light farce could be solved with common sense and pink balls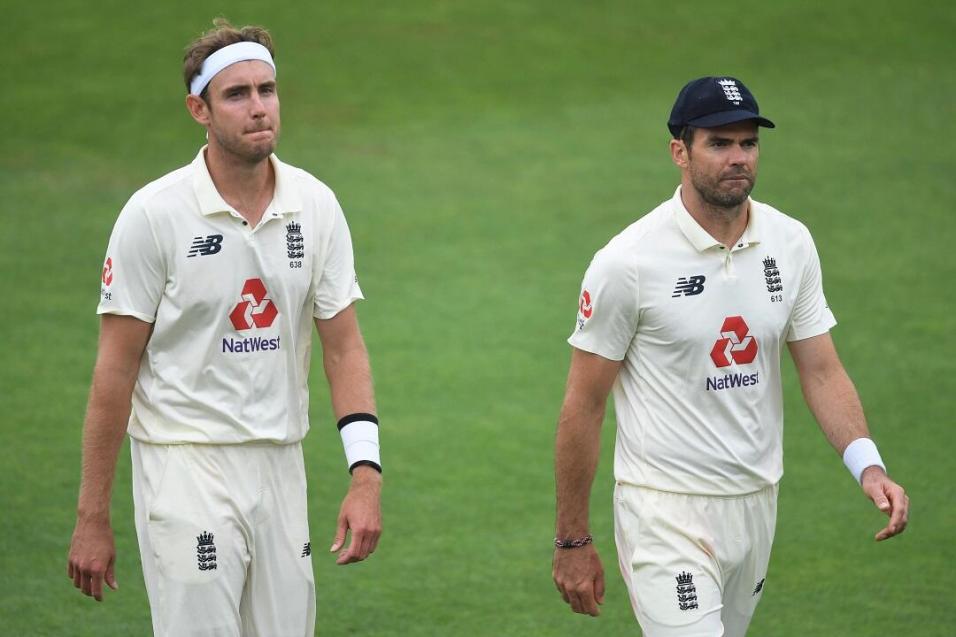 England's fast bowlers were frustrated by bad light stopping play and the lack of cricket in the second Test
After the second Test draw fans were frustrated by umpires following the letter of the law on bad light. Graeme Swann joins their angry ranks...
"You shouldn't only play when it's dead easy for the batsmen. There should be a period when it gets hard."
Bad light used to really annoy me as a player. I completely understand where the rules come from because they were written for a time when there were no floodlights. But we're now in a day and age when games of cricket are played up until 10 o'clock at night, sometimes later, with a white or a pink ball, so it seems ridiculous that the rules and regulations for Test cricket haven't moved along with that.
Common sense and pink balls the answer to bad light stopped play
It should be as simple as "when the lights come on, use a pink ball". Have a box of spares in different stats, like you do in any other game in case a ball gets lost, and whatever state the ball is in you substitute it with a similar one that has been used for around the same number of overs. And if the lights go off, you can go back to the red one. It can be as simple as that.
Don't get me wrong, when I was batting I used to relish the umpires taking us off for bad light because it meant we didn't have to navigate a tricky period, but difficult batting conditions are part of the game. You shouldn't only play when it's dead easy for the batsmen. There should be a period when it gets hard. You can't take that away from the bowlers, they must have something in their favour.
When you've got 25,000 in the ground, you can't just move times around and start straight away, but there's no one there! Whether it's 9am or 7pm, if we can play now, let's get out and play. Let's just get the game moving forward, especially in a summer where there has been so little cricket thanks to the Covid shutdown. It just seems like common sense and officialdom in cricket just don't go together. It's such nonsense. How can we be talking about bad light when we've got floodlights?!
Leach will learn on the job in India
Jack Leach hasn't played a Test match for England this summer, despite being part of the bubble and playing some crucial roles last year.
It's a strange situation because it's so unusual and I know I'd be going absolutely bonkers locked up and not playing, but the spinners have a massive winter coming up and Jack Leach will need to be part of that. Realistically, playing a Test match in these conditions in England bears almost no relation to India and Sri Lanka in winter.
I don't think Jack Leach has to play this summer to prove his worth, although he will of course be champing at the bit for a chance. I think he'll go to India and Sri Lanka this winter no matter what and I don't like the idea of just playing someone to get them match-ready or anything like that; you should pick the best team to win each Test match.
That doesn't meant they can't at least be thinking about spin though. If they are serious about going over there and winning, they have to focus on it from now on, bowling spin and batting against spin. I'm still waiting for a phone call to go and help with the spinners, I'd go in a heartbeat! Maybe that bus I missed in Joburg in 1999 is still working against me...
They should have had a chance to rehearse for the India series with that tour to Sri Lanka, and I was so disappointed for all of them when they had to fly home from Sri Lanka in March but especially for the spinners. That's not to say they are easy places to bowl spin. You can't just rock up, turn your arm over and take five wickets without thinking about it - but the wickets are going to turn and you're going to get more chances to bowl. I used to thrive on it and enjoy it.
But part of the reason that touring Sri Lanka is a little bit different from India as a slow bowler because there isn't quite as much pressure on you. The spotlight isn't as bright. In India, the wickets are getting slower and lower, every interview and press conference is about spin, and there are billions of people watching.
In Sri Lanka, it is a far smaller country, so you haven't got millions of people at every corner commenting on every move, but there is still a similar amount of opportunity for spinners. So they would have been good Test matches to have under Jack's belt before going to India, but that's international cricket; it comes at you fast.
Let Jofra be Jofra while he still can
As I've said before, I would like to see Archer deployed as a strike bowler, maybe only for 12 overs a day, bowling every ball at 90 miles an hour or quicker. Funnily enough, the fact that he is so talented that he can swing the ball as well is slightly working against him at the moment, in my opinion. Because he can do that, they seem to be asking him to do different things on different days.
Personally, I wouldn't want to see him get stuck in purgatory, neither one thing or the other. I'd much rather see him commit to being a rapid bowler while he's fit enough and young enough to do it. He's got 10 years in international cricket to bowl little swingers like Jimmy Anderson, but he won't always be able to bowl the speed of light.
Discover the latest articles
Read past articles