Graeme Swann: Moeen is vital for England at T20 but Root still unconvincing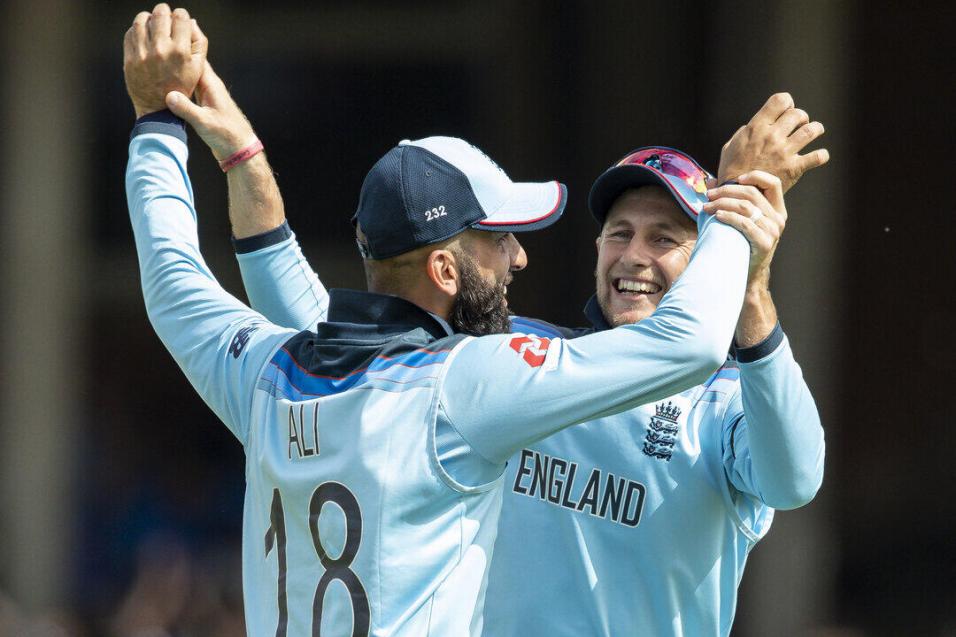 Graeme thinks Moeen Ali is essential for England's T20 World Cup hopes
Betfair Ambassador Graeme Swann looks back on England's T20 series with Pakistan, forward to the one against Australia and next year's World Cup in India...
"Moeen Ali will be massive for England in the T20 World Cup, as much for his bowling as his batting. The reason the one-day side have been so successful, and the T20 side could be as well, is that they've got that very potent double-spin partnership of Mo and Adil Rashid."
You'd be amazed at how many people, once they get picked by England, change their methods. It's usually because they're worried that they won't cut the mustard at international level or they're trying to avoid being humiliated in some way. So I love seeing young lads who believe in themselves enough to think that their methods will succeed. After all, that's why they got picked.
Banton a testament to franchise cricket's merits
Tom Banton scored 137 runs in the series against Pakistan, striking at more than 150 too, and the very fact that he is now doing in international cricket what he did at domestic level is a testament to his mental strength. Taking your game up that step is all a matter of mindset.
T20 has become a very distinctive format. Obviously it's totally different from Test cricket but it's moved away from ODIs as well, so England have these specialists who go around the world playing that format. Banton is one of the first of his kind really, in that he has grown up with the game and with the idea of playing T20 all around the world and happily doing it, so clearly it's still working for him.
There will always be some reticence about players who have basically shunned first-class cricket. You've still got a generation of people involved in the game who didn't play franchise cricket, so there is a bit of jealousy that they didn't get the chance to make that money.
It's worth remembering, however, that there is a lot of short-termism in T20 and you don't see many guys who pick up huge contracts time and time again, for 10 or 15 years. You get a lot of flashes in the pan, so while those who played maybe only first class cricket will say it's an easy route to money, it's not. T20 is a good way to get one big contract, but it's extremely hard to maintain that each year and maintain its value. Maybe AB de Villiers is the only one who has managed it.
Moeen an Indian T20 essential
It was great to see Moeen Ali back, taking wickets and scoring that 61 in the third game, because I do think that those two things go together for him. When I was coming up, Moeen was a top-order batsman. When I was younger, he would open or bat at number three and just smack it everywhere. I thought he was an incredible player. I didn't realise he bowled really, so I find it amazing that he can be so lukewarm with the bat so often because he is a naturally talented bloke and I always love watching him play.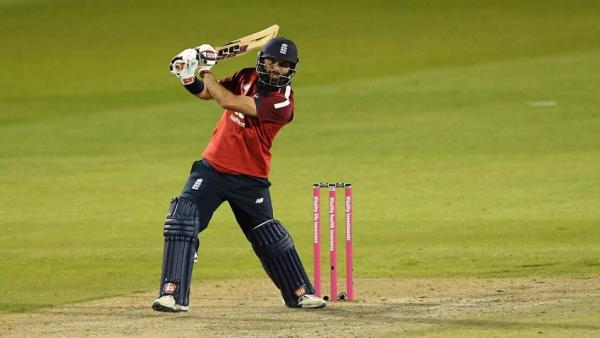 He is a confidence player and it has massively dented his confidence that Test cricket started getting the better of him. He started off flying and then worrying that it would get harder, instead of flying and then just carrying on soaring.
He will be massive for England in the T20 World Cup, as much for his bowling as his batting. The reason the one-day side have been so successful, and the T20 side could be as well, is that they've got that very potent double-spin partnership of Mo and Adil Rashid. No team has ever really been successful long-term, in the modern T20 game, without having two good spinners bowling in the middle.
The Root of the problem is the captaincy
It's hard to tell exactly whether Joe Root should still be playing T20 cricket because we don't see him in training and in the nets during those phases of the summer. He might not necessarily be the most powerful batsman - although he does still hit the ball pretty hard - but I still think he could be scoring shedloads of runs in T20 because he's that good at batting.
The thing is that the Test captaincy has really affected his game all round, and if he wasn't doing that job, you'd see him score so much more heavily in all three formats. So for me it's simple: if he gave up the Test captaincy, he'd be in the T20 side. At the moment, I'm not so sure.
The Currans remind me of their Dad - but better looking
Tom Curran is one of England's rising stars with the ball in T20 and he shouldn't let anyone tell him it was a dodgy haircut. It was brave, and that's to be admired.
I love both Curran brothers. I played with their dad who was my first captain at Northampton, and you can see the exact fire and passion they have in their face when it gets competitive because it's just what Kevin used to look like. They're good-looking lads too - although that comes from their mum.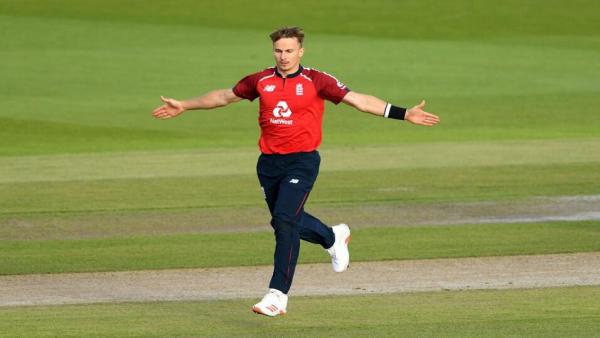 What they did get from their dad is a no-nonsense attitude that said: "We are going to win from any situation." You'd be surprised at how often that pays off. When I watch them play, in the same way, nothing fazes them. It's almost a dazed look! They just don't even contemplate that things could go wrong. I love that about them and it must intimidate opponents, so I'm glad they're playing for England.
Empty grounds make it hard to get up for it
We're pretty deep into behind-closed-doors cricket now but some contest do still feel like training matches, with all the empty seats and no crowd noise. I don't think that will necessarily change just because we're playing Australia. Maybe it will quell the idea that there's loads of sledging going on, because there isn't: most cricketers these days have lost the art of witty repartee.
I don't think it will take the edge off the cricket. The crowd doesn't make much of a difference in the moment, it's more in the long term. I remember the first game I played after winning the Ashes in Sydney in front of 20,000 Barmy Army. I was standing at second slip at Hove playing against Sussex with four people watching. It was freezing cold, a sea fog came in, the wicket wasn't bouncing and then a seagull did a massive s**t that landed just by my shoe. I'm happy to admit I had absolutely no enthusiasm for the game on that day!
Discover the latest articles
Read past articles