Graeme Swann: Bairstow comments very strange but I'll back him to slay India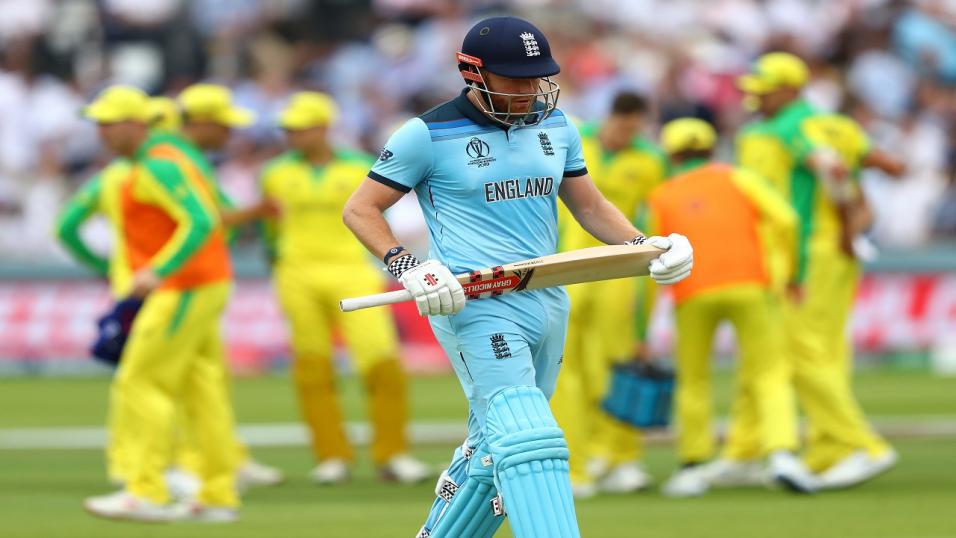 Can Jonny Bairstow bounce back against India? Graeme Swann is backing him to do just that
Betfair Ambassador Graeme Swann was puzzled by Jonny Bairstow's outburst about the media 'wanting England to fail' but is backing the Yorkshireman to help the hosts beat India on Sunday...
"I've got to back Bairstow to come out fighting and be England's top run scorer against India. If he does that, the country will love him again. I adore Jonny. We're good mates. So I want him to come out and smash 150."
Bairstow media comments are disturbing...
Jonny Bairstow's comments about the media wanting England to fail at the World Cup were very strange. I've never known so much support for England, as everyone is desperate for them to win. I don't know if Bairstow is speaking on behalf of the team or not. I haven't heard any of his teammates come out and rubbish the comments. If that is the general mindset in the team ahead of Sunday's match against India then it's disturbing and we're in a much worse situation than we thought.
I've been in tournaments where the trust between players and the media has gone, but I always think if you really believe they have it in for you then you should ignore the media. I get what Jonny's trying to say about a general pessimism around English sports teams but I don't feel that is at all the case at the moment. There's frustration out there at the fact England have lost three games, having been tournament favourites, but people are willing England to win. It's quite the opposite to what Bairstow says.
And he's wrong about the pitches
England are behaving erratically and that may be down to the pressure. Bairstow said the pitches have been a factor in England's difficulties but I don't think the pitches have been bad at all. The weather has been damp, making the pitches slow, but two teams have to play on those pitches. The Lord's wicket was perfectly fine and Australia used the conditions better than England. It's worrying if an excuse mentality has crept into the England camp.
The best teams are honest with themselves. England should regroup and say: "We've missed Jason Roy, and maybe we got it wrong in chase against Sri Lanka, but we were unlucky against Australia."
And they should sit in the dressing room beforehand on Sunday and say: "Enough of the bullshit, let's back ourselves and play like we can."
If Roy isn't fit let's put Moeen up top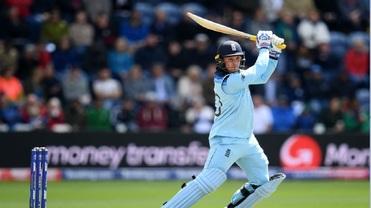 The crux of England's defeat at Lord's was that the Aussies bowled six inches fuller. I didn't actually see anything wrong with the England batsmen's approach to the match. They looked up for it and shouldn't go into their shell against India.
James Vince is a wonderful cricketer but he looks low on confidence and I doubt many people have faith in him playing a match winning innings against India. The injured Jason Roy has been a huge loss for England - a bigger loss than expected.
Restoring the partnership between Roy and Bairstow would be a big boost for England at this point. It's must be very tempting to risk bringing Roy back in, especially as he could put an arm around Bairstow.
If Roy can't face India then I'd be in favour of raising Moeen Ali up the order to open. I always want Moeen in the team for his all round game. England are a stronger attack when they have Moeen and Adil Rashid bowling in tandem. If that means switching the order around, putting Moeen up top, then I'd be all for it.
It would make room for Liam Plunkett. Not having Plunkett there has been another big loss for England. I'd like to see him playing if he's fit.
England may relish underdog tag
India aren't playing amazing cricket but they're playing well and their bowling looks particularly strong. They come into this match in confident mood and the fact they played as recently as Thursday means they have momentum.
But if England attack India, I believe they can win. The fact that England are not favourites for this match could favour England. Certainly Bairstow's comments suggest he hasn't enjoyed being expected to win.
I would back England to win this match. They will need to be at their best but if they rally they can do it. England's form over the past couple of years shows they can beat any team in this competition. I'm still backing them to go all the way.


Bairstow to blast a century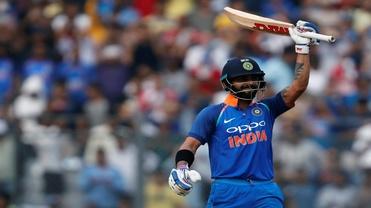 I've got to back Bairstow to come out fighting and be England's top run scorer against India. If he does that, the country will love him again. I adore Jonny. We're good mates. So I want him to come out and smash 150.
For India, I can't look past Virat Kohli. The man with the gorgeous touch loves a big occasion. He's my favourite person on the planet at the moment for the way he's conducted himself at this World Cup.
Woakes to prosper at Edgbaston
Chris Woakes has generally bowled well in this tournament so far. He will be honest with himself and say: "Maybe I did pitch six inches short at Lord's." But at his home ground of Edgbaston, where he plays his county cricket for Warwickshire, on Sunday, I think he will rise to the occasion. Get on Woakes at 4/1.
As for India, the leg spinner Yuzvendra Chahal stands out. England don't always bat well against spin so, although I expect many people will back Jasprit Bumrah, I'll go with Chahal.
Cric-o-nomics: What do the stats say?
Roy the boy?
Jason Roy could return to give England more vim and vigour at the top of the order. But is he a top-bat bet to show everyone what we've been missing? Well, he wins this market 19.5% of the time so Back Rohit Sharma top India bat 3/1 Sportsbook">Sportsbook's 3/1 does not appeal. Ben Stokes at 11/2 is value with three wins this tournament and a two-year hit rate of 21.6%. That's more like a 7/2 chance. Jonny Bairstow is a poor bet with a win rate of 9/2 and counting.
Plunkett missed
Liam Plunkett has been the one to miss out because of Jofra Archer's emergence. But he hasn't let England down when he has played and his record for top bowler suggests Back Rohit Sharma top India bat 3/1 Sportsbook">Sportsbook's 9/2 is generous. He wins 26% of the time so it was always going to catch our eye. Archer, of course, is a problem for the bet. He has taken Plunkett's role with new ball and old so it is fair to worry about opportunities being reduced. Archer's study period is still way off competition before we know whether he's a bet at 9/4. The early indications are that he's not with a 11% rate.
V for, er, Rohit
So, Virat Kohli at 9/4 or Back Rohit Sharma top India bat 3/1 Sportsbook">Rohit Sharma at 3/1? Well, Kohli is bang on the right price considering he has a probability rating of 30.8%. Rohit, who has suffered a couple of failures in his last two outings, has an even better number – 36.2%. He has to be considered the value, even if it's true that his average dips without Shikhar Dhawan by his side.
Cool-hand Kuldeep
Kuldeep Yadav is having a disappointing tournament considering he averaged two wickets per game before it started. A slower surface could help. Kuldeep appears to be bowling quicker for some time so that could negate his two-year record, which stands at a win rate of 24.4%. That's big enough to make Sportsbook's Back Rohit Sharma top India bat 3/1 Sportsbook">7/2 value for top India bowler.
Discover the latest articles
Read past articles