US Election Infographic: Tracking Clinton and Trump's prices on the Exchange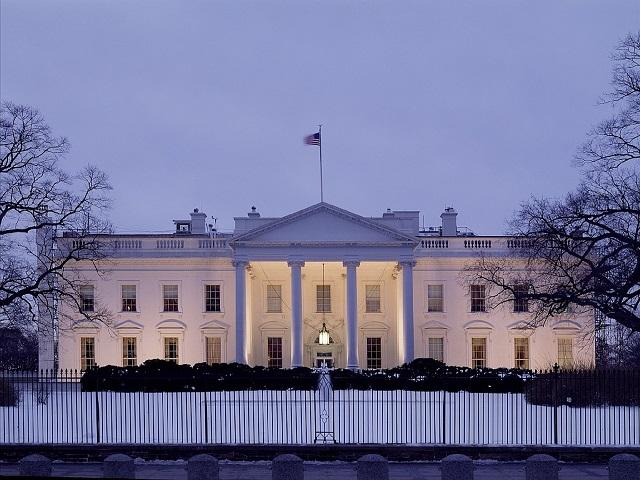 There have been plenty of twists and turns in the race for the White House
With a week to go until polling day, the Exchange market on the US Election is on course to challenge Brexit as the biggest Betfair market of all time. There have been some huge price fluctuations in recent months, as scandal and controversy have enveloped both Hillary Clinton and Donald Trump. This infographic charts some of the highs and lows...
Market highlights
- Clinton matched at a low of 1/61.17 and a high of 9/110.0
- Trump opened at 109/1110.0, has traded as low as 13/82.68
- HRC drifted out to 4/61.68 after collapsing at a 9/11 memorial
- The leak of the 'Trump tapes' saw Republican drift out to 6/17.2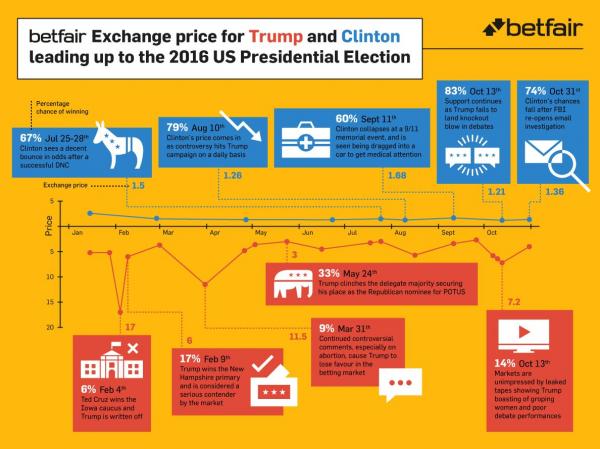 (click on image for full size)
The US Election Exchange market has traded more than £89m, as of 15:00 on November 1. The Brexit market ended up at £127m - with around two thirds of that volume in the final week, so we could be on for another record breaker...
Politics columnist Paul Krishnamurty will be updating on all breaking news and market moves here on Betting.Betfair. He will also be live tweeting election night on @BetfairExchange.