Brexit Latest: Time to bet against Brexit as Remainers prepare to make their winning play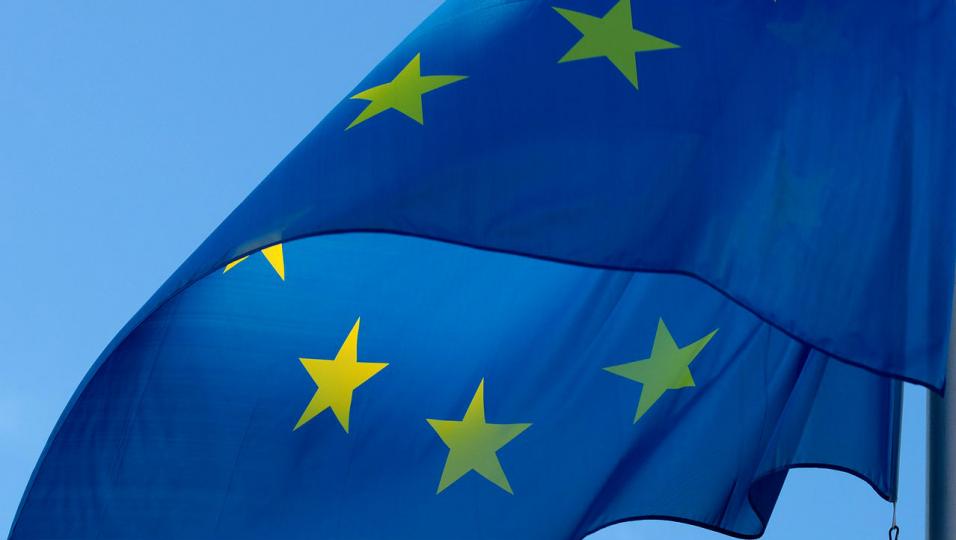 Brexiteers may have missed their chance
As the Brexit endgame nears, Paul Krishnamurty says Remainers suddenly control the process and can deliver a decisive blow to Boris Johnson...
"If the referendum can be secured, Remain would start an overwhelming favourite."
Analysing the Brexit process over the last three years, and how a plethora of related betting markets would pan out, has been akin to betting on a game of chess in play. 3D chess at that. Three weeks out from the latest official date, the game appears at first glance to be as deadlocked as ever. In fact, Remainers may be about to make the winning move.
Another chaotic week in parliament ahead
Next week will be typically dramatic and doubtless bewildering for the average voter. Whilst Boris Johnson claims to be pursuing a last-minute deal, most observers don't believe a word of it. His government will lay out a Queens Speech which the opposition describe as a farce and very few expect to pass. Then comes the all-important EU Council meeting on Thursday.
Parliament will sit next Saturday, in anticipation of a long-awaited showdown. If Johnson doesn't have a deal secured, the Benn Act requires him to ask the EU for an extension. He remains adamant that he won't, but also won't break the law - a circle that can't be squared.
I've argued for a while that Johnson wants this showdown to trigger a general election, framed as 'parliament versus the people'. So far, his strategy has yielded a big poll lead and that might extend if opponents sack him, to be replaced by either the unpopular Jeremy Corbyn or a caretaker. But what if the opposition have other plans and don't play along?
Referendum set to command majority
The emerging news it that a parliamentary majority can now be formed to support a confirmatory referendum. That looked plausible following the earlier round of indicative votes, and has since become official Labour policy. The gamechanger was Johnson sacking dozens of Tory MPs who had voted for the original Withdrawal Agreement but refuse to countenance a no deal Brexit. They now feel no compulsion to follow the Tory line.
We are close now to a majority of MPs backing a #PeoplesVote to finally sort out and conclude this Brexit mess

Email your local MP now and urge them to support a confirmatory referendum - a far better, clearer way to resolve this than the confusion of a dead-end general election https://t.co/XyzzpH0wxK

? Chris Leslie (@ChrisLeslieMP) October 10, 2019
WATCH: @margot_james_mp says that the easiest way to #GetBrexitDone is by bringing back the #WithdrawalAgreement negotiated by @theresa_may and making it subject to a confirmatory referendum. pic.twitter.com/UcntHtoVl1

? Conservatives For A Peoples Vote (@conservative4pv) October 10, 2019
How does this work? In order to get an extension, Britain really needs to demonstrate to the EU that it would use the time productively. Unlike the last extension, since when progress has stalled. A referendum does that and may settle Brexit far more effectively than an election ever could. In the absence of a new deal, the choice would probably be between Remain and Theresa May's defeated Withdrawal Agreement.
With control of the parliamentary order paper, I expect MPs to try and legislate for such a confirmatory referendum on that agreement, rather as they did to block no deal via the Benn Act. If it passes, the onus falls upon Johnson to do as the legislation asks, or be replaced by somebody who will.
This could ruin Johnson's election narrative
Of course, the PM may refuse and force the confrontation. However I would argue that the referendum offer is harder to dodge than merely asking for an extension. Putting the Withdrawal Agreement on the ballot makes it harder to accuse parliament of 'blocking Brexit', let alone justify a manifesto promising no deal - already a divisive internal argument.
Rather, the sacked Tories would stress that they voted for Brexit, which was frustrated by hardliners. That they secured a deal whereas Johnson merely exploited the process for political gain. If a caretaker PM is indeed required, it might not be so easy for their predecessor to blame them for an impasse arguably of his own making.
Opponents have chance to ruin Boris
Besides the fundamental issue, all of Johnson's opponents have an incentive to follow this path. The PM needs an election, fast, in order to stop Tory voters drifting to the Brexit Party. As discussed earlier this week, there is a major risk of seepage once the 31/10 date is missed. It serves the interest of opposition parties to leave him in place, heading a zombie government failing to deliver its central promise.
From the perspective of Tory rebels - of whom there are potentially many more, yet to resign or be sacked - this is a route to unseat Johnson. He might be forced to campaign for a deal he said would leave Britain as a 'vassal state' or risk losing Brexit altogether. His premiership could unravel even before an election is called.
No Brexit odds bound to shorten
Furthermore, if the referendum can be secured, Remain would start an overwhelming favourite. All recent polls show Remain ahead, boosted by new voters. That trend will increase in the months ahead and the Leave vote would split over the deal. I doubt they could muster anything like the same enthusiasm as in 2016.
Right now, I see one obstacle - Jeremy Corbyn stubbornly pursuing an election before the referendum. However it was notable to see all the non-government actors agreeing to the referendum on Newsnight yesterday - including Labour frontbencher Anneliese Dodds. I think the plan is on.
There is one clear betting opportunity - back No Brexit before 2022 at 4.57/2. In a referendum with Remain an option, those odds go sub 1.51/2. Even if these immediate plans don't work out, it won't drift much at least until after an election. The Tories would need to deny the referendum, win a majority at the election and then find a workable means of delivering Brexit.
After an incredibly confusing process, suddenly the path forward seems pretty straightforward. Boris could be staring at check mate.

Follow Paul on Twitter and check out his website, Political Gambler.
Brexit on 31/10/2019
No Deal Brexit in 2019
Brexit Date
Boris Johnson Exit Date
Prime Minister after Boris Johnson
Year of Next Election
When Will Next Election Take Place?
Meaningful Vote to pass in 2019
Most Seats at Next General Election
Second Vote of No Confidence in 2019
Article 50 to be Revoked
First to Happen - Brexit or General Election?
Recommended bets
Back No Brexit Before 2022 @ 4.5
Discover the latest articles
Read past articles