Pakistan v Australia Second Test Betting: Can the Aussies escape again?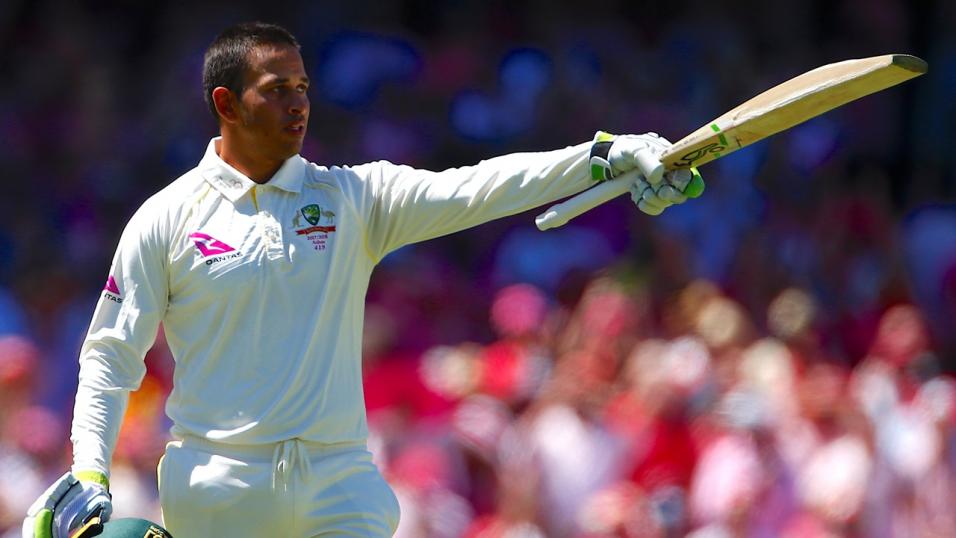 Khawaja defied the stats
After Australia battled to secure a draw in the First Test, Ed Hawkins wonders whether the formbook will remain upside down for the next contest in Abu Dhabi, from Tuesday...
"Before the first match we advised Pakistan at even money to win the series. It's still a good bet. Remember for the vast majority of the first match they were in total control"
Pakistan v Australia
Tuesday 16 October 07:00
Pakistan need patience
Pakistan captain Sarfaraz Ahmed dismissed the failure to capitalise on three days of dominance in the first Test as one of those things. And he's right. The opposition are allowed to show some gumption.
The problem Pakistan have - and it could be significant - is the leadership of Sarfaraz himself. Worn down by playing every format and never getting a game off, his game is suffering, not least the sharpness of his decision-making.
In game one he dithered about bringing back Mohammad Abbas and he seemed to lack conviction in plans. Too often Pakistan tried something for a few overs in the fourth innings and then changed it. In short, this was not a patient Pakistan performance.
The form of their spinners is a puzzle, too. Yasir Shah was wicketlesss in the first innings but took four in the second. Debutant Bilal Asif took six and none. Do Pakistan rush back Shadab Khan from injury to make the difference? Maybe not with Mohammad Hafeez useful.
First Test survival will give tourists confidence
Australia are giving themselves hearty slaps on the back. Their fourth-innings survival was the ultimate black swan. They had lost 12 of their last 15 in Asia, this was a reserve team made up of batsmen with poor records against spin and no Aussie team had ever batted as long to stave off defeat. They must feel a huge surge in confidence.
At the halfway point it looked like a classic non-Asian team performance in alien conditions. Australia had suffered a record-breaking collapse in the first-innings and then set an irrelevant 462. It was surely a matter of time.
That it wasn't was down to Usman Khawaja, who defied grave stats against spin in Asia, to produce a career-defining and match-saving knock of 141. Travis Head, another who wasn't supposed to play spin well came up trumps. Aaron Finch showed he knows his game well enough to thrive in the longer form and Tim Paine lead by example. Smith and Warner who?
Big runs in first innings required
There have been ten Tests played at the Sheikh Zayed Stadium. Six have produced results with five won by the team batting first. Pakistan were beaten by Sri Lanka there last year, being bowled out for 114 in the fourth. The last five first-dig scores read: 419-452-523-560-577. Go big or go home.
Revert to type
That toss bias and run glut in the first innings will cheer Australia. They know they are up against it technically. They are fish out of water. But they'll take a fifty-fifty coin toss to give them a foothold in the Test.
Could it be more than that? It's impossible to consider them value at [3.65] pre-toss. That price will, of course, contract pretty sharply if they bat first. Pakistan are [1.93] and the draw is [4.8].
The most rationale response to Australia's effort in Dubai is to treat it as an outlier. The formbook rarely gets turned upside down twice in a row. There were shocks all over the shop - like Nathan Lyon failing to be top bowler for Australia.
Before the first match we advised Pakistan at even money to win the series. It's still a good bet. Remember for the vast majority of the first match they were in total control. And if we hadn't had that wager, we'd be betting them here.
Azhar's brilliant record
Hafeez, the top bat, and Haris Sohail both hit centuries in the first-innings in Dubai. They get quotes of 4/1 and 9/2 for honours from Betfair Sportsbook. They are 7/2 and 5/1 for repeat centuries. Azhar Ali, who has suffered a dip in form but has a good record against Australia, is 3/1 for first-innings most runs for Pakistan. He scored two centuries at this venue when Australia last visited four years ago. Asad Shafiq, solid and reliable, looks value at 5/1.
Khawaja the man to top
The top-bat market for Australia looks pretty cut and dried. Shaun Marsh looked to be an easy winner because of his superior record against spin but that has been proven to be a misnoma. So Khawaja, who must feel like a million bucks, looks a fair jolly at 11/4 with Sportsbook. Finch is 4/1. Khawja is 7/5 for a first-innings fifty and 10/3 for a ton.
Ed Hawkins P-L
2018: +12.83pts
2017: +12pts
2016: +18.1pts
2015: +38pts
2014: +31.5pts
2013: +25pts
Based only on available prices. Does not include back-to-lay in-running match advice or commission rate. Figures 2013-2016 on 1pt level stakes. New points system (0.5pt-5) introduced for 2017. Includes Hawk-Eye stats column p-l