Pakistan v Australia Second T20 Betting: Finch looks for captain's effort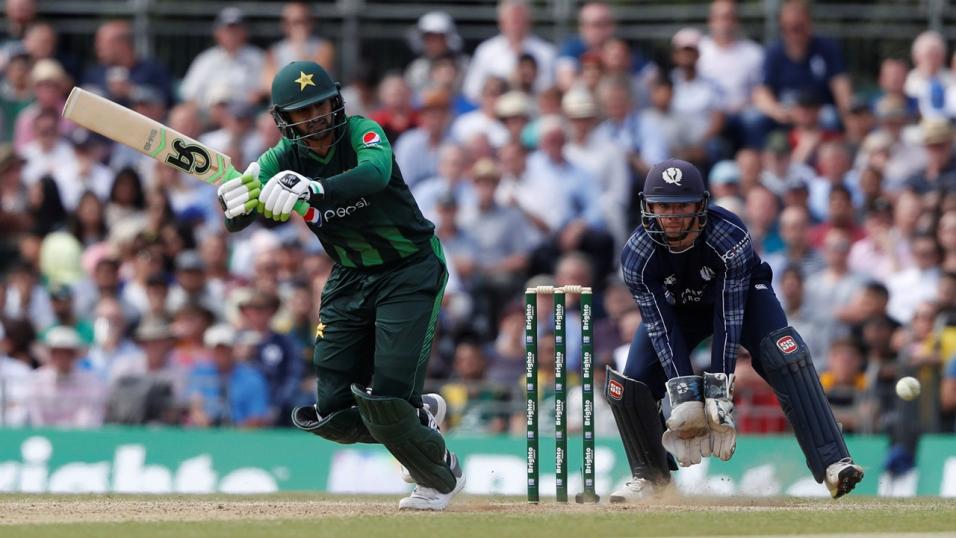 Shoaib Malik is back
Ed Hawkins analyses whether Australia's big hitters can improve on Friday in Dubai
"Without Finch's calm destruction at the top of the order, Australia are a very poor team"
Finch versus Short
Aaron Finch, the Australia captain, did not try to hide his frustration after the thrashing in Abu Dhabi. There would be changes, he grimaced, probably as it dawned on him that without a Pakistan collapse of epic proportions, Australia would have been beaten by 100 or more.
Finch will not be one of the changes. He was probably steaming because of his own failure. Without his calm destruction at the top of the order, Australia are a very poor team. Had Finch been able to give them a start - any sort of start - then they could have been in the game.
As it was Finch lasted only three balls, bowled by the canny spin of Imad Wasim. It is a significant challenge for Finch to adjust his game to more spin-friendly conditions in the United Arab Emirates. But it should not be beyond him. He is used to facing spinners up front. He is used to similar conditions because he is a veteran of the Indian Premier League.
In the last two years, Finch has 626 runs in 16 innings. Only D'Arcy Short, his opening partner, comes close with 449 in 12. Betfair Sportsbook reckon it's between these two for top-bat honours. Finch is 11/4 and Short 3/1.
It is an unusual situation that both men should be shorter in the betting on their pure chase of copping. That tells you something about the strength of this Australia T20 side.
If we had to choose between the two, we would go with Finch. He is vastly more experienced than Short, who could be something of a flat-track bully. We're not sure he has, as yet, the technical skill to adapt to something more testing. Nor the temperament.
Fortunately, you don't have to worry about being right or wrong on this market. Finch gets a runs quote from Sportsbook and we can go over 20.5 runs at 4/5. It's not pure value. On the number of times he busts that mark he rates at 10/11.
Pakistan have an edge
We enjoyed a nice winner on Wednesday when the sixes came in under the 9.5 mark that we had wagered at. Some way under in fact. Pakistan hit four sixes and Australia none. So do we go in again for the same wager in Dubai?
Well, there isn't a market but the match bets for fours and sixes will certainly catch the eye because of the home team's dominance. Pakistan are 13/10 to hit the most sixes with Australia the jollies at 10/11. That gulf in price probably isn't justified, even if the visitors average 1.5 sixes more per match than Pakistan.
But Australia are hugely reliant on Aaron Finch for their maximums haul. He is so dangerous that if he falls early then the Aussies are probably done on the market. It is also a significant boost for Pakistan that Shoaib Malik, who can strike a long ball, plays after he missed the first match because he arrived only on the morning of the match.
On the fours market, Australia are 11/10 and Pakistan 4/5. In the last two years Pakistan average 13.7 fours per match and Australia 12.1. That's an edge for Pakistan, especially considering Finch is, one again, the main contributor.

Recommended bets