Hawk Eye on Australia v India Third ODI: Richardson underrated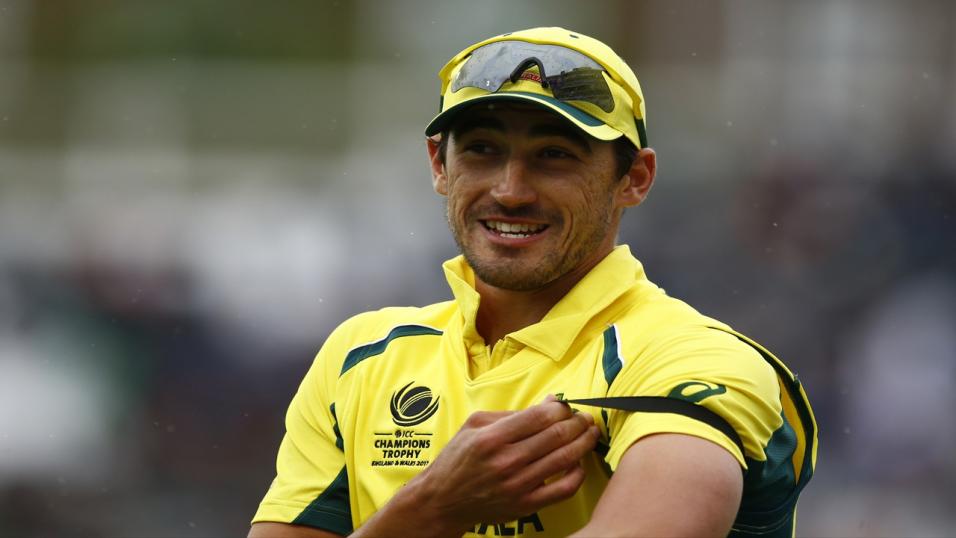 Starc has a rival for top Aussie bowler
Ed Hawkins crunches the numbers and can't understand why the Perth paceman is not shorter for top Australia bowler at the MCG on Friday
"Of course three top bowler efforts in a row is unlikely and that will probably put most off. Still, he is a 25% chance on his record which means he should be skinnier."
New kid on the block
Jhye Richardson is being lined up by Australia to ensure that the Holy Trinity of Mitchell Starc, Josh Hazlewood and Pat Cummins becomes the Fab Four. The Perth Scorcher is so highly rated that the Aussie selectors seem him as a potential Ashes tourist in the summer.
Certainly he is doing his prospects of a long international career across three formats not harm at all with his performances in the one-day international series against India. In the first match in Sydney he took four wickets. In Adelaide he also took four.
One wonders, then, what Richardson has to do to earn favourite status for top Aussie bowler. That's two wins out of two. Indeed, what does he have to do to be considered even stand-alone second most likely highest home wicket nabber?
Currently Richardson is 7/2 for honours with Betfair Sportsbook which is the same price as Billy Stanlake who should be that price to even play. Jason Behrendorff is the jolly at 10/3. There's nothing wrong with Behrendorff (apart from there being no statistical evidence he should be that short). We rate him highly. But Richardson has outbowled him so far.
It should also not go unnoticed who has twice removed Virat Kohli. Yes, Richardson. True he'd got 104 before he induced an error in Adelaide but when Richardson knocked him over for three in game one it was arguably a match-winning moment.
Perhaps we're getting overexcited about this slippery pacer by checking his man of the match odds - a whopping 20/1 - but the 'G rewards fast bowlers who bend their backs). In the last five years the top five wicket-takers are Starc, Faulkner, Yadav, Cummins, Finn.
The venue should suit him. Last year he broke Nic Maddinson's arm off a wicket which disguised his pace. And India's batsmen have been fooled too by the slightly built 22-year-old, who is deceptively quick and has a canny slower ball.
Of course three top bowler efforts in a row is unlikely and that will probably put most off. Still, he is a 25% chance on his record which means he should be skinnier.
The greatest threat to the bet could be the economical Peter Siddle. His class and experience makes the 5s look big but he's averaging 0.8 wickets per game.
Still six appeal
Two matches in and India's batsmen have outmuscled their hosts, in terms of sixes struck, twice. Yet the stereotype continues that it is the Aussies who have more power with the willow.
We have made the argument twice before that it is not so, betting Australia for under 6.5 sixes in Adelaide and then arguing here that India should have been the favourites to hit the most sixes at Sydney. Both were winners.
India are again underrated at 11/10 for most sixes. They beat Australia 6-5 last time out thanks to MS Dhoni getting up at the last with a monstrous hit. It probably shouldn't have gone to the wire. At the break we were not amused by Nathan Lyon's six-hit making India's - and ours - task harder.
No matter. Dhoni did it. So it is worth repeating the logic that inspired the wager. In the last 12 months Australia and India average 4.5 sixes per match. Over a two-year study India average 5.16 sixes per match with the Aussies at 4.6.

Hawk-Eye P-L
2019 - points p-l: +3.4 (7 points staked)
2018 - points p-l: +5.86 (87 points staked)
2017 - points p-l: +5.29 (26 points staked)