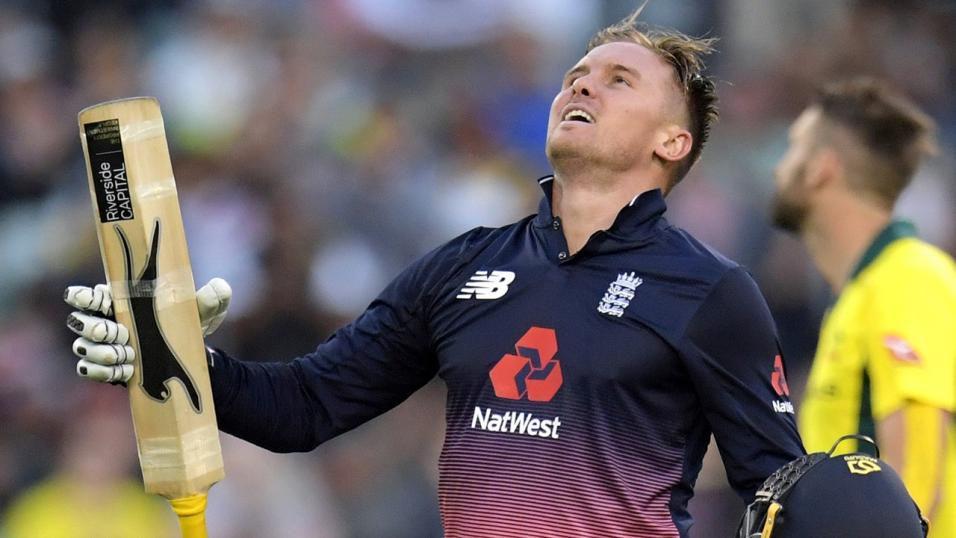 Jason Roy hit a magnificent 180 in the first ODI v Australia
Ed Hawkins takes a closer look at the record of the attacking England opener and wonders how we should bet him at Brisbane on Friday...
"Roy is a marked man. It often pays, at times like this, for punters to take a step back. Only dead fish swim with the tide"
Firestarter Jason Roy singed Australia's backsides with a brilliant, blazing 180 at the MCG last week to set up the ODI series for the fiercely competitive series we hope it will become.
It was a triumph over adversity for Roy, who had been dropped from England's resurgent and much-admired attack unit last summer. He had gone nine innings without making 50. Although he notched 84 and 96 when he did return against the West Indies late on, it took some courage to go all out against Australia.
Of course, with that score and the two that preceded it, comes expectation. Roy is a marked man. A whole host of people, including some in his camp, will expect more of him. It often pays, at times like this, for punters to take a step back. Only dead fish swim with the tide.
His record is worth inspection, then. From his 49-match career it is clear that Roy is a man who, when in form, stays there. He gets a clutch of scores. His first ODI 50 was followed by another with only a game in between. His third was followed by his first ton - again with a game in between. His second and third ODI tons? Yup, you guessed it. Separated by one game.
Does that mean he is likely to fail then at The Gabba? Tricky to say. He is certainly 'due' a low score considering he has 'succeeded' three innings in a row. But a failure in this context doesn't necessarily mean a winning bet. Sportsbook go over/under 32.5 at 5/6. One suspects they could have pitched that higher at the odds to lure in the suckers.
As normal, the value is to go low by the letter of the law. He has a 43.7% chance of beating that quote. He is also 5/4 for 44.5 or more and 4/7 to go under. He goes under that number 67% of the time.

Six appeal
Much has been made of England's attack-attack-attack approach in Melbourne. We're not sure why. They've been playing that way for three years now. When they started, they were considered revolutionaries who the rest of the world would look up to. One wonders what took Australia by surprise.
It is interesting, though, how historic and recent form takes times to dissipate on the markets. Just look at the match odds on the exchange, for example. Australia are still [1.6] and England [2.6] despite strong evidence they should be much closer. Australia have always been a better ODI team than England. It could take yonks to correct.
It is, as you would expect, evident in the side markets, too. Australia are favourites to hit more sixes and more fours at The Gabba. In terms of what the two teams had been doing four years ago, ten years ago or 20 years ago you might say, fair enough. England have been bloody awful at ODI.
But we know that trend has been reversed and for a concerted period of time. If we know one thing about England it is that they like to hit fours and sixes. In the last three years, only New Zealand have hit more fours, 1,632 versus 1,514. They are also second on sixes to the same team, 357 versus 319.
But we're not interested in the Kiwis. England 'out-hit' Australia in that study period. Australia have struck 1,403 fours in that time. On a per game average, England have a mark of 24, Australia 22. For sixes, England average 4.9 per match and Australia 4.5
Australia are 5/6 with Sportsbook to hit most fours in Brisbane with England even money. They are 10/11 for most sixes with England 11/10. A tie is 14/1 and 15/2 respectively. We would argue that England should be favourites on both markets.
Hawk-Eye P-L
2018 - points p-l: +0.4 (6 points staked)
2017 - points p-l: +5.29 (26 points staked)
To 1pt level stakes
Recommended bets