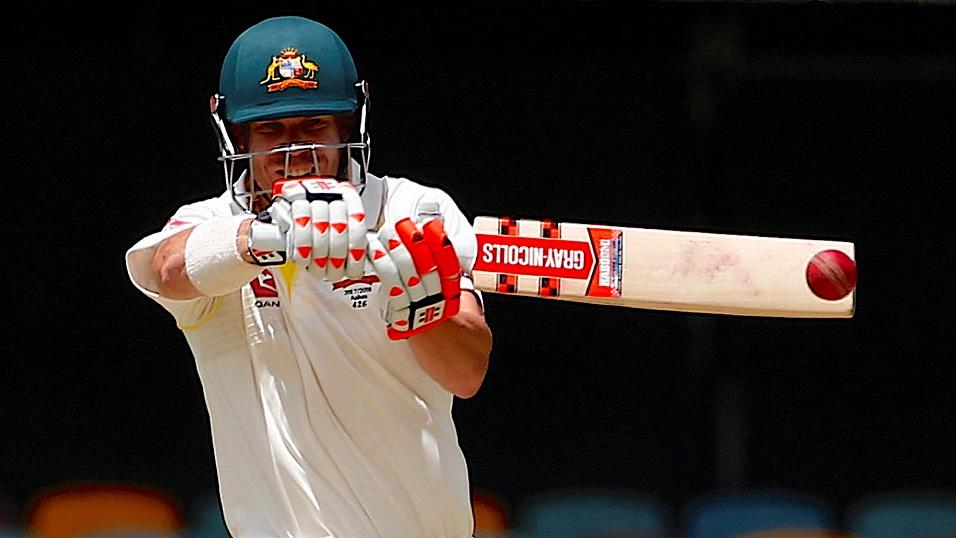 Warner is more suited to ODI than Tests
Ed Hawkins looks at the Aussie opener's record and says that he should be shorter to top score in Melbourne early on Sunday
"It is something of a comfort rug that he smashed 156 against Pakistan two matches ago at the MCG, which improved his record at the ground demonstrably"
Just before the Ashes series, the high street bookmakers were struggling to split world No 1 Steve Smith and David Warner for top Australia runscorer honours. Now Smith has proved himself to be top dog, it is Warner's chance to show why this is the format he owns.
Warner has always been a limited-overs specialist. His appeal in Test cricket has been based on bringing an ODI style - destruction. Those powerful arms and shoulders can demoralise an attack quickly and swing a Test decisively. But his technique and temperament can be found out if he is starved of runs.
In ODI, he is a happier beast and far more difficult to tame. In the last 12 months he has outscored Smith with 691 runs to 449 in the same number of matches. For top runscorer honours on the exchange, however, one would think it is Smith who has been doing all the work. He is [3.7] to Warner's [4.2]. With the Sportsbook Warner is 5/2 jolly and Smith 11/4.
Those run charts could be considered enough of an edge to warrant backing Warner here. But there's more. Statistically he cops on this market closer to [3.0] which is a considerable chunk in our favour.
It is also something of a comfort rug that he smashed 156 against Pakistan two matches ago at the MCG, which improved his record at the ground demonstrably. For some reason, he had found runs hard to come by there. Another is the 315 runs in six innings against England in Australia.
If a top-bat bet is not for you, you could go over 36.5 runs with Sportsbook at 5/6. By the letter of the law he should be bigger because he manages to bust that mark 42 per cent of the time. However, in the last two years he has copped 19 times out of 35.
The market that he scores a fifty will also be of interest at 5/4. Again, he is in real terms a 2/1 chance. But over the last two years the odds come down to just shy of 11/8.
Ton-up chance
Those with decent memories will argue that Aaron Finch is worth a mention for top bat at 7/2 (Sportsbook) and [4.6] (Exchange) considering it was he who meted out a fearful beating to England the last time the sides met at the MCG in 2015.
Finch smashed 135 from 128 balls as Australia amassed 342. It was a disastrous performance by England and their World Cup campaign never recovered.
But they are a better team now. And far more dangerous with the bat. If Australia - and Finch - did that again you would expect England to give the chase a good go, instead of being rolled for 231 as they were that day.
Another reason for a better batting showing is the wicket at the 'G. It is ordinarily reliable for batters, who are prepared to hit through the line with confidence. England weren't then. They are now.
That mismatch was eight games ago. And in all bar two of those eight games at least one batsman has made a century, solidifying the reputation that it is a good batting wicket. So Sportsbook's 6/5 that a century is scored would appear to be a strong wager.
Hawk-Eye P-L
2018 - points p-l: +0.84 (3 points staked)
2017 - points p-l: +5.29 (26 points staked)
To 1pt level stakes