Brexit Latest: No deal rated likelier than ever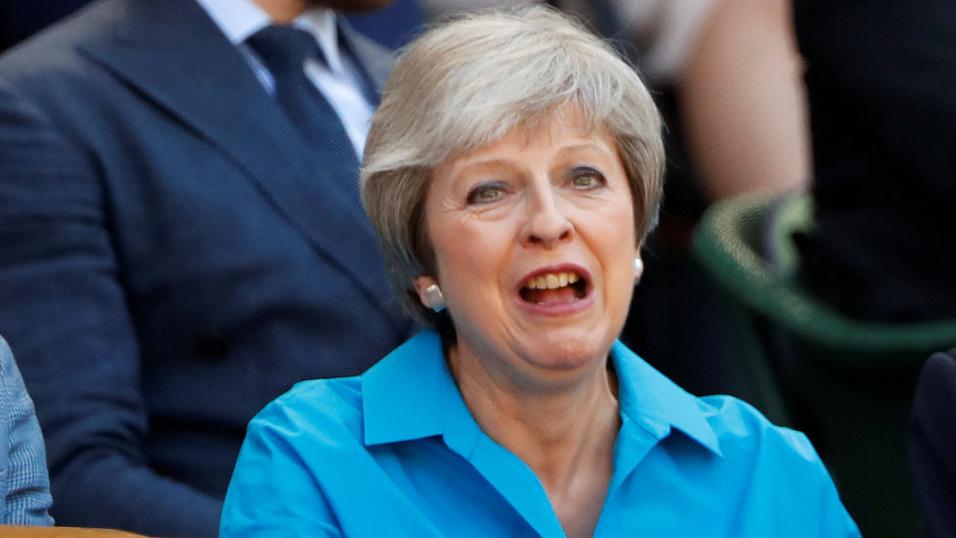 Theresa May emerged triumphant from parliament but for how long?
Yesterday's parliamentary drama made Brexit and specifically leaving without a deal, likelier than ever according to Betfair markets. Paul Krishnamurty updates the latest developments...
"It would take a brave punter to have faith in parliament managing to sort anything out. As ever, hard Brexiters are playing the smartest game."
Wouldn't it be nice to have some answers to all the Brexit questions we've been asking forever? Will it happen and if so, on time? If not, will there be a second referendum or a snap election? Yesterday's famous day of amendments in parliament was meant to at least start to resolve them. It didn't. Instead, MPs chose to kick the can down the road, yet again.
That isn't to say nothing changed. Following the failure of the most significant amendments - put down to Yvette Cooper and Dominic Grieve - the odds about the UK leaving on 29/03/19 shortened dramatically to 3.02/1, although they've since drifted back somewhat to 4.03/1. Other key markets are also trending differently.
Brady amendment delays moment of reckoning
The big takeaway from yesterday is that No Deal is certainly likelier. Thanks to overwhelming Tory support, Theresa May got her first wish. Parliament backed the Brady amendment, to accept the Withdrawal Agreement in principle, so long as the Irish border backstop is removed. She can now point to a mandate from parliament to renegotiate this specific point with Brussels, for what that is worth.
Within minutes of the amendment passing, various EU voices from Tusk to Macron reiterated their consistent stance that the deal cannot be reopened and the backstop stays. To nobody's surprise, the circle can't be squared. Presumably it won't keep Tory Brexiters on side when the vote returns on February 14th and the parliamentary drama will spike again.
Another amendment - expressing the House's wish to avoid no deal - passed, but it isn't binding. Every day that there is no legislative action to avert it - or indeed a settled will about how to do so - the likelihood increases. At 4.216/5, the odds just hit a new low.
Note the odds are virtually identical to an on-time Brexit. Likewise, Article 50 Extension is trading around 1.351/3. Punters realise that there is no way May's deal can be ratified in both UK and EU parliaments by March 29. Leaving on time means leaving without a deal.
Political will to stop Brexit is dying
Deal or not, Brexit certainly seems likelier. For all the months of planning and hype, when the moment to change or thwart Brexit arrived, MPs stopped short of meaningful action. They evidently fear a backlash from Leave voters - understandably, given most represent Leave constituencies - and cannot unite around an alternative solution.
The odds about a second referendum in 2020 have now drifted markedly to 4.84/1. In theory, it could come back when everything spikes again later this month, but there is little appetite for it among MPs. In any case, legislative time is rapidly running out. I managed to cash out earlier back positions at 3.9 on the way down. A Peoples Vote in 2020 is dead. Coming soon, Rejoin.
Nor does an alternative Norway-style deal seem realistic. There probably is room for a cross-party agreement but it would split the Tory party. May won't do that so it would need Labour to win a general election before the end of March, and force a substantial delay.
May's deal lives to fight another day
Instead of rethinking Brexit, we are headed towards a binary choice between no deal and the one previously lost by 230 votes. Failure to drop the backstop will make it impossible for May to win over all the Brexiters, or form a majority alongside the DUP. She is betting on some Labour support, or absentions. Given the failure of other alternatives, this cannot be ruled out.
Nevertheless the market is not confident, with odds of 5.95/1 to pass during February and just 1.548/15 that the deal fails to pass by the end of March. If it doesn't - or it isn't understood to be on the verge of passing - I think we're left with no deal.
If and when she loses the next vote in a fortnight, all the speculation starts again. Depending on the scale of defeat, there may be another no confidence vote. Despite this morning's positive headlines, May is not out of the woods yet. To get Brexiter support, she might have to name her date of departure.
There will doubtless be more amendments blocking no deal and supporting a Customs Union. The latter will cause a deep split among Tories. The Coopers and Grieves will try to alter the process again.
On recent evidence though, it would take a brave punter to have faith in parliament managing to sort anything out. As ever, hard Brexiters are playing the smartest game.
I now think the likeliest outcome is a slightly delayed Brexit, between April-June 2019 - the new favourite on our Brexit Date market - either to ratify the Withdrawal Agreement, or to complete an emergency short-term delay while a 'barebones' no deal arrangement.
Bet on UK politics here
UK to leave EU by 29/03/2019?
Brexit Date
When will the Withdrawal Agreement pass?
Article 50 Extension
EU Referendum before 2020?
Theresa May Exit Date
Year of Next Election

Follow Paul on Twitter and check out his website, Political Gambler.
Discover the latest articles
Read past articles