UK Politics Betting: Polls and punters give Jeremy Corbyn huge lead over Owen Smith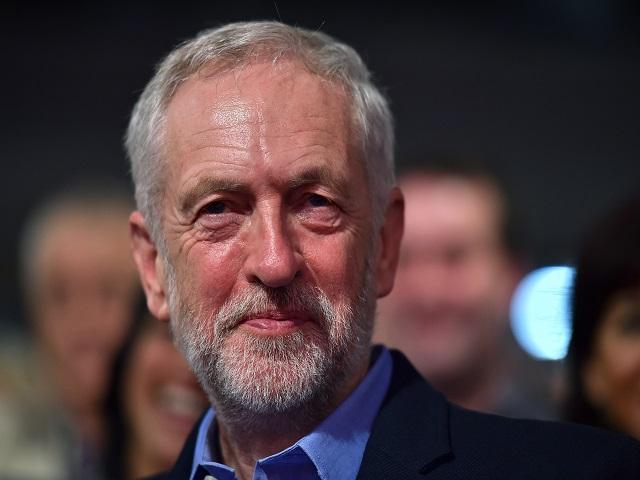 Corbyn is an 83% chance to be re-elected Labour leader
His party is divided and he was defeated at this week's PMQs but bettors still make Jeremy Corbyn an 83% chance to win the Labour leadership contest, says Max Liu.
Bettors make Corbyn 1.21/5 (an 83% chance) to win the Labour leadership contest, with Smith trailing at 6.05/1.
It's exactly one month since the referendum on Britain's membership of the European Union and, if a week is a long time in politics, then in the past month it feels like light years have passed.
Since June 23, one Prime Minister has departed and another has arrived. Boris Johnson's bid to be PM ended before it officially started. Michael Gove has gone to the backbenches, along with George Osborne. Nigel Farage has quit (again) as Ukip leader. Labour MPs have passed a vote of no confidence in Jeremy Corbyn and the party is holding a lengthy leadership contest for the second summer running.
Meanwhile, following the vote for Brexit, the odds on Article 50 being triggered this year are drifting (current price is 11.010/1) as the complexities of Britain's exit from the EU become apparent.
May wins first PMQs
With her party united behind her (at least in public), and most Labour MPs unhappy with Corbyn, Theresa May stepped confidently up to the despatch box for her first PMQs on Wednesday. She compared Corbyn's leadership to that of an "unscrupulous boss" and took advantage of the fact that, while the Conservatives quickly appointed her, Labour are embroiled in bitter internal disputes.
On this latter point, May said: "The Labour party might be about to spend several months fighting and tearing itself apart, the Conservative party will be spending those months bringing this country back together." It was almost possible, listening to May, to forget that it was the Tories that tore the country apart by holding the EU referendum, and externalising their own divisions, in the first place. But, of course, that was a month ago, so practically ancient history.
Last year it made sense to have a long contest, as the party held an open conversation about its future following its election defeat. This week it just exposes the party's divisions and the lack of strong leadership candidates. As Labour tears itself apart, the Conservatives are positioning themselves as the grown-ups in Parliament and the only party capable of running the country. Wherever your political allegiances lie, it's a sad state of affairs for Britain's opposition party.
Bettors and Labour members back Corbyn

Mike Smithson, who blogged for this site during last year's general election, gave us an illuminating fact this week, tweeting: "On this same day during Miliband's leadership LAB was on 44% with YouGov. Today under Corbyn the same pollster has LAB on 29%."
If Miliband was unable to win a general election then Corbyn has very little hope indeed - that's the takeaway from this nugget. And yet this week, after the Labour leadership contest was whittled down to a two horse race, with Angela Eagle dropping out, Opinium have published a poll which gives Corbyn a huge lead over his rival, Owen Smith.
The Labour leader has more than double the support among party supporters, with 54% saying they back him compared to 22% for Smith. The Betfair markets offer even greater encouragement to Corbyn, as bettors make him 1.21/5 (an 83% chance) with Smith 6.05/1.
As well as this, No 2.01/1 is now the favourite in the "Corbyn to go before the next general election?" market. Previously, "Yes" had been the favourite for several months.
Smith's supporters hope momentum will build behind him as his profile grows over the next six weeks. Also, Labour signed up 183,000 registered supporters in 48 hours last week and we don't know which way these newcomers intend to vote.
However, the odds and the polls indicate the size of the task facing Smith. It's clear that, while MPs argue that Labour is going nowhere under Corbyn, bettors and party members are convinced that Corbyn himself is going nowhere.

***